Highlights:
Video conferencing need not be challenging for educators.

Following best practices such as preparing in advance and familiarizing yourself with the technology to be used can help you relax and concentrate on the reason for your conference rather than the method of communication.

Choosing the right video conferencing technology helps educators provide seamless experiences for students and colleagues.
---
2020 brought a lot of challenges, and accelerated use of video conferencing was one of them.
Educators have learned a lot in the past year about how to overcome the challenges of using video conferencing as a teaching tool, and we know you'd rather focus on teaching than on the technical minutiae of video conferencing.
Best practices for video conferencing for schools
RingCentral has developed this short list of best practices for video conferencing for schools. Once you've reviewed the list and implemented the suggestions here, you can relax, take a breath, and devote your time to actual teaching rather than sweating the method of communication.
1. Choose your tech
There's no lack of choice for video conferencing platforms. That said, each platform is subtly different, and some may suit your needs better than others. It pays to compare your options carefully. Many video conferencing solutions were originally designed for work teams or business meetings. Such platforms have their uses, but in reality, universities and other institutions of higher learning need video conferencing solutions that are tailored to the education sector.
Look for a cloud-based communications platform that integrates video conferencing with other technological features such as enhanced security to ensure your student data is safe, collaboration tools to help your students learn and grow together, and messaging capabilities that help you keep everyone on the same page.
If you're a member of an educational institution, this may not be your decision; universities often stipulate a preferred (or even mandated) platform to ensure security and ease of use. That said, if you have a strong preference, you should talk to administration to discuss your ideas for investing in leading-edge technology.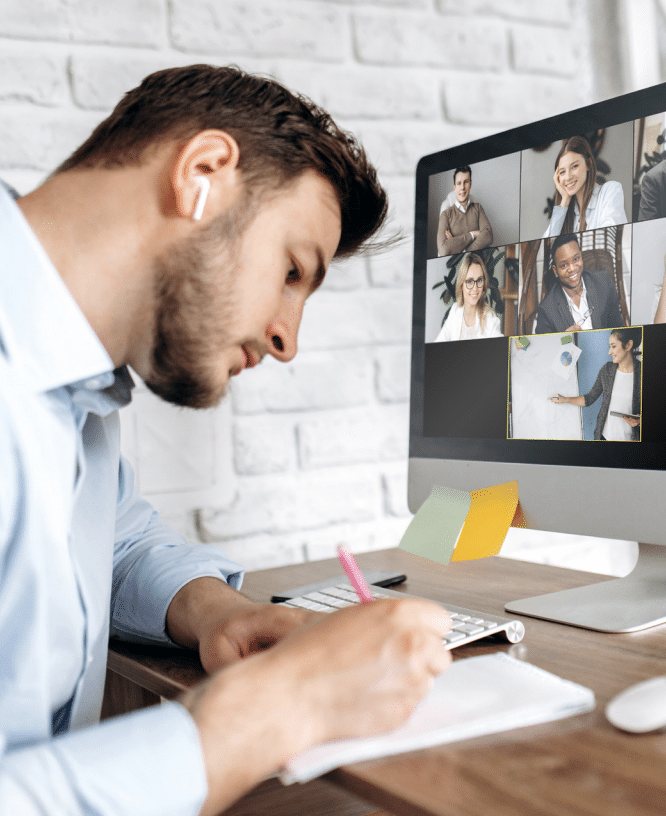 Video conferencing checklist for teachers
2. Familiarize yourself with the platform 
Nothing is more frustrating than technological issues that lead to paused or delayed classes and meetings. If your goal is to continue to engage your students, having a handle on how your video conferencing platform works is a good first step.
There's only one way to become proficient at using your platform, and that is to practice. Your IT department should be willing to give you a tutorial, or at least some pointers and troubleshooting advice.
Make sure you've undergone a practice round or two before you have to host a meeting or class yourself.
When doing so, ask yourself a few questions. Do you know how to:
Mute yourself?

Mute others?

Turn your camera on and off?

Share your screen (and then reverse it)?

Pin a certain speaker so that everyone sees his or her screen?

Allow or prohibit recordings?
As a prepared instructor, you will need to know how to navigate all these tasks smoothly. Luckily, most platforms are relatively intuitive with some practice, so don't be afraid to ask experienced coworkers for help!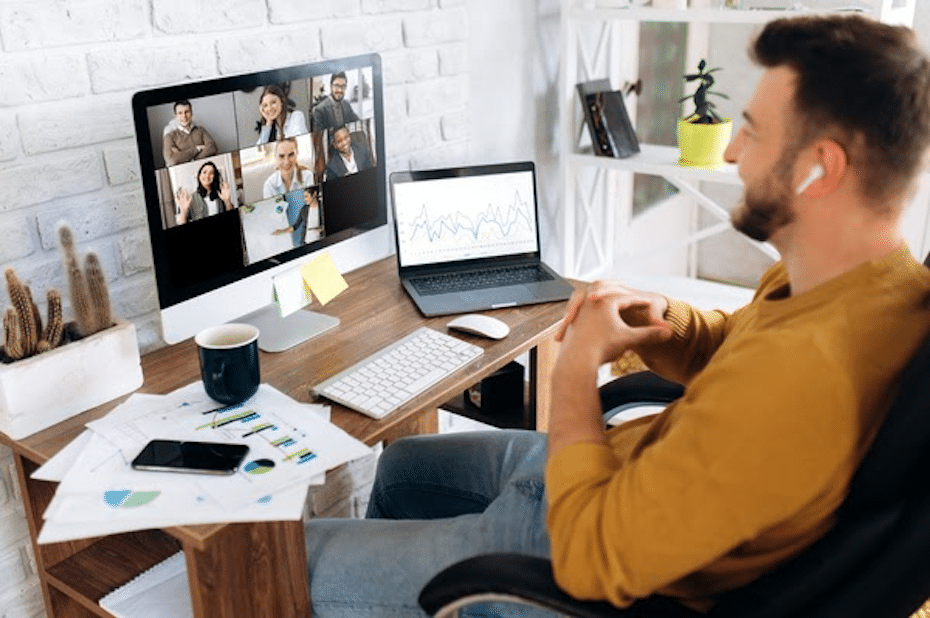 3. Know your audience
Whether you're meeting with colleagues or students, you should head into every meeting with a clear idea of who will be looking at you from the other end of the Internet.
That said, the expectations may differ between these groups.
When meeting with students, you're likely to be the boss, so you'll need to know how to control every aspect of a platform. This will involve some multitasking, as you'll have to lecture while operating the video conferencing technology.
(Ideally, you'll also be checking to see which students are participating and which ones are lurking behind deactivated cameras.)
With colleagues, you may not be leading the meeting, but you'll still want to know who's expected to show up. That'll help you plan your own role.
Yet whether you're dealing with students or colleagues, some issues will be consistent.
Where's everyone located? People in North America may be yawning at the early morning hour when people in Australia are wondering when they'll get to retire for bed. Time differences are no joke.
Likewise, consider cultural norms. Should it be normal to interrupt someone online, for example? You may wish to consider how people should signal when they want to speak; it's politer, for one thing, but it will also improve efficiency.
4. Beware when screen sharing
Screen sharing can be tricky. Firstly, you need to know how to do it, which may not always be as intuitive as it should be.
Secondly, consider the items on your screen. Do you have any emails open? You may want to close them. Do you have an embarrassing or unprofessional screensaver? Depending on the situation, that might not be the best idea.
Don't forget about notifications, either. The last thing you need is a profane or inappropriate message coming from a friend in the middle of class.
The bottom line? If you suspect you might be sharing your screen, disable all message-based notifications ahead of time.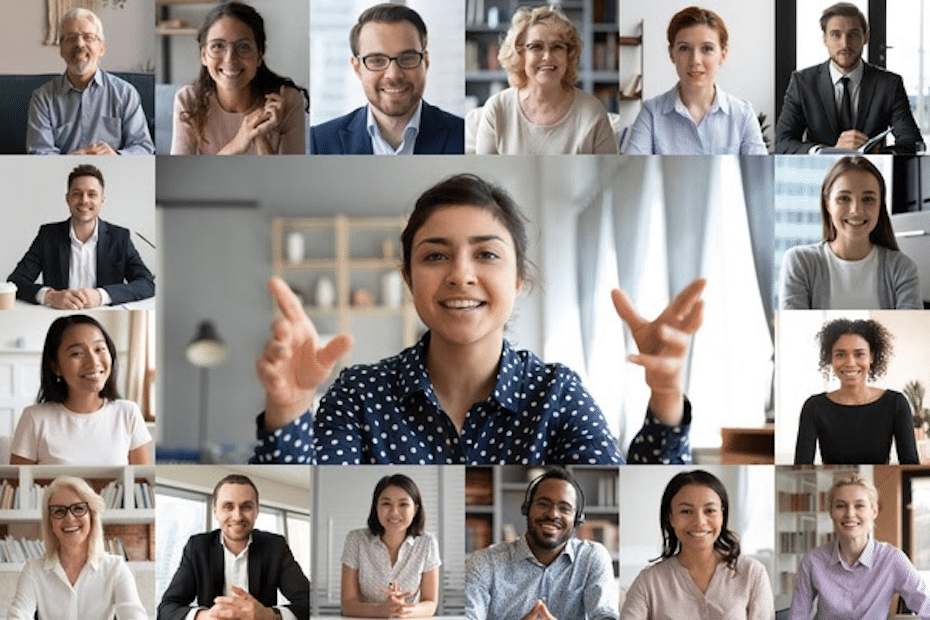 5. Be aware of your location (WiFi and surrounding objects)
This encompasses a few things.
First comes logistics. Are you in a place that has solid WiFi? That's a must. Likewise, if you're running low on power, you'll need to plug into an outlet (and have the relevant charger).
Appearance is another consideration. Ideally, light should be coming from a source in front of your face, thus illuminating it, rather than behind, which may cast it in shadow. Any windows streaming sunlight should ideally be in front of you.
Angles are important, too. The most flattering angle has the camera positioned at eye level, so feel free to adjust your chair or computer to achieve that. You could even balance your computer on a stack of books if necessary.
Finally, think about the backdrop. You may not want personal details like family photos on your screen, and you'll certainly want to avoid dirty laundry or unmade beds. The best backdrops are relatively plain; use your best judgment!
6. Relax and enjoy the video conference
Consider this one a bonus tip. It is both possible and preferable to simply relax and enjoy being able to communicate virtually. Video conferencing can be simple as long as you are prepared.
Everyone knows how challenging technology can be, so the two golden rules are to be prepared and be understanding. If something goes wrong, be honest and apologetic. Don't worry; before you know it, you'll have the hang of it.
RingCentral makes video conferencing seamless
​​​​RingCentral is used by academic institutions from primary schools to universities because of its comprehensive platform for communications across multiple channels, including video conferencing. Our platform seamlessly blends education-specific features with state-of-the-art security, producing a model designed for educators and students alike.
See how it works today by requesting a demo.
Originally published Nov 02, 2021, updated Nov 09, 2021