September 8, 2021 – Today at Tech World 2021, Lenovo announced the latest additions to its broad monitors portfolio, including an all new ThinkVision™ P27u-20 professional display and two new gaming monitors, Lenovo G27e-20 and Lenovo G24e-20.
Expand your professional workspace with the new premium ThinkVision P27u-20 monitor offering dual wide color gamut (99.1% DCI-P3, 99.5% Adobe RGB) with factory calibrated color accuracy. Designed for photography, video and graphics content creators seeking a high-performance display to extend screen space for effective application multitasking, the monitor also adds the convenience of Intel® Thunderbolt™ 4 docking display capability. The Energy Star 8.0 compliant ThinkVision P27u-20 delivers detailed clarity on a 27-inch Ultra High Definition (3840×2160) IPS screen with VESA® Certified DisplayHDR™ 400 support for realistic brightness and darkness.
Hybrid working is the hot topic of the moment, and with as many as 88 percent of participants expecting to work from home or anywhere at least some of the time according to a recent Lenovo survey, maximizing productivity and collaboration efficiency wherever you are is paramount to business success and personal well-being.

Functioning as a productive hub, the P27u-20 also acts as your workspaces' one-cable docking solution with multiple USB 3.2 ports including Thunderbolt 4 input and output that carries display and data up to 40Gbps and powers your laptop up to 100W1. A downstream USB-C port delivering up to 27W2 can charge your smartphone or other compatible accessory. The monitor gives more than just USB ports. An integrated RJ45 Ethernet port facilitates fast network connection with Intel® vPro® support for enhanced network manageability and additional security. In addition to the single cable docking experience, the P27u-20 includes integrated speakers for easier video collaboration when combined with a webcam such as the recently announced ThinkVision MC503.
ThinkVision have also focused on an easier, more intuitive user experience. ThinkColour software provides a simple graphical interface to manage the monitor's settings and KVM function offers easy switching between dual PC inputs, for example between your high-performance workstation and your laptop with a single keyboard and mouse combination. Furthermore, ergonomics is fully catered for with lift, tilt, pivot and swivel4 capability to achieve the most comfortable position and ThinkVision supports Lenovo's sustainability goals with 100% recyclable packaging.
Maximize your at-home movie entertainment and enjoy the visual experience of smooth gaming while being kinder to your eyes via low blue light technology. Introducing a new line of consumer G-Series gaming monitors designed for immersive PC gaming and working or learning from your home office, the Lenovo G27e-20 Monitor and the Lenovo G24e-20 Monitor. Ideal for college students, gamers and young professionals who still want high performance from quality PC devices at a competitive price.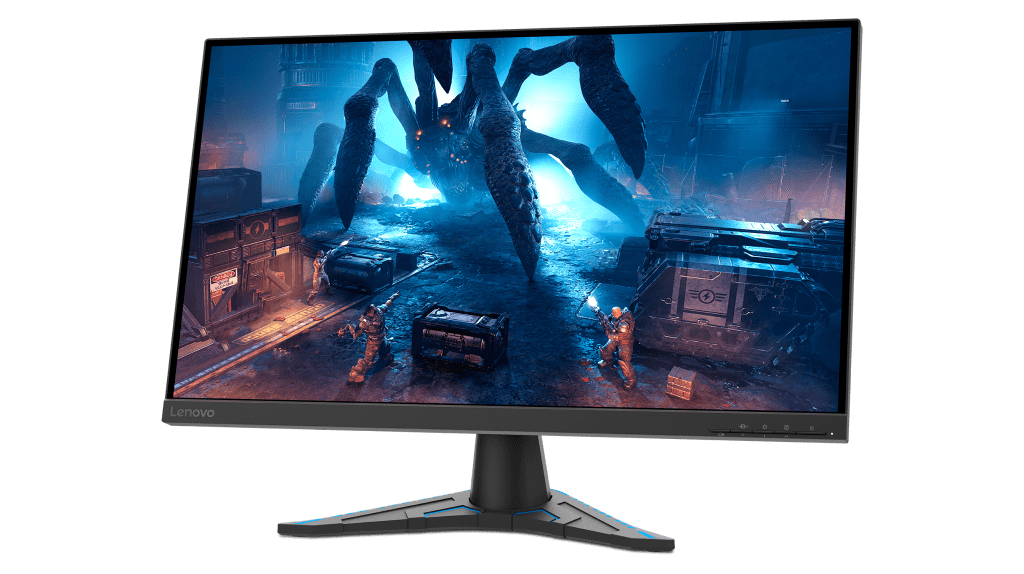 With AMD FreeSync™ Premium technology5 for a fluid, tear-free and low-latency experience, both displays are capable of achieving a 1ms Moving Picture Response Time (MPRT)6 for excellent perceived blur reduction, making the moving objects on your display screen appear clearer and sharper. When it comes to playing fast-moving games or watching action movies, you can't beat the 100Hz high refresh rate for the price with up to 120Hz overclock on both monitors to help eliminate streaking and ghosting leading to smoother-looking motion.
In the new reality, living a hybrid lifestyle means selecting one set-up that's a great fit for gaming, work, education, blockbuster entertainment and everything in between. The new Lenovo G27e-20 comes in a large 27-inch size while the Lenovo G24e-20 delivers 23.8-inches of solid color performance, 300 nits of brightness and 95 percent sRGB for increased color accuracy. Both VA displays offer Full HD (1920 x 1080) panel resolution, and as the name suggests, VA panels use vertically aligned liquid crystals which tilt when lit to control colors and contrast shifts from multi viewing angles. Plus, the innovative Lenovo Artery software platform provides a simple graphical interface for users to quickly control display attributes and adjust color settings for a more comfortable experience.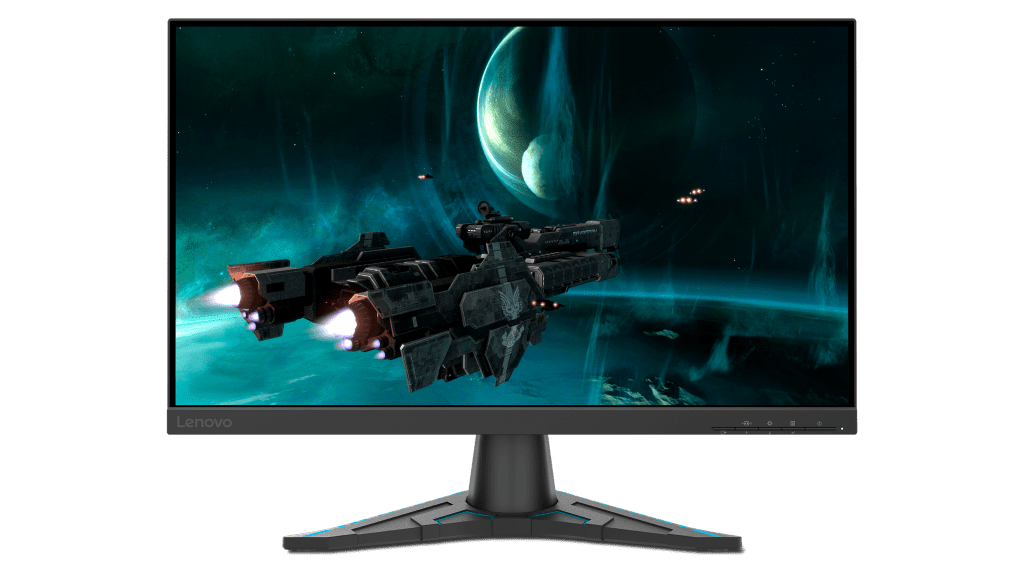 Gamers spend hours in front of their screens playing computer video games with many sessions lasting late into the evening, resulting in more light sensitives and reports of symptoms such as dry eye and ocular fatigue. Once again, Lenovo leads the way by bringing healthy solutions and smarter technology to all—by not just reducing blue light exposure from premium offerings but more affordable monitors as well, like our new G-Series. Lenovo's Eyesafe® Certified gaming monitors have natural low blue light technology built-in to help protect consumers from harmful blue light emissions reducing eye strain without color distortion or compromises to visual quality. Eyesafe confirms that Lenovo has the most certified Eyesafe products of any other consumer electronics brand in market. We're committed to ensuring that all gamers have access to greater eye protection to help them play longer, perform their best, and experience immersive colors the way the PC game designers intended.
Visit Lenovo's Tech World homepage for full specs, images and more information.