The industry leader behind countless unforgettable animated franchises, DreamWorks Animation has storytelling ambitions that grow bigger and bolder with every project. High performance computing is critical to rendering that bold vision, especially in an industry that's constantly racing to show audiences something new.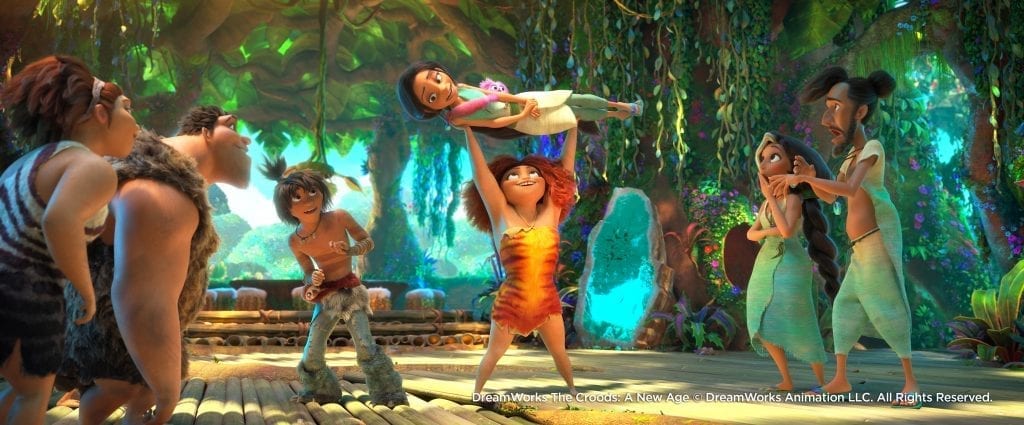 Earlier this year, the company faced a challenge. Their data center was 22 years old, leaving them with attendant space issues and power constraints. The animation powerhouse knew they needed tech that would pack more efficiency into the same footprint in order to stay at the forefront of CG animation technology that drives their industry – without a massive overhaul.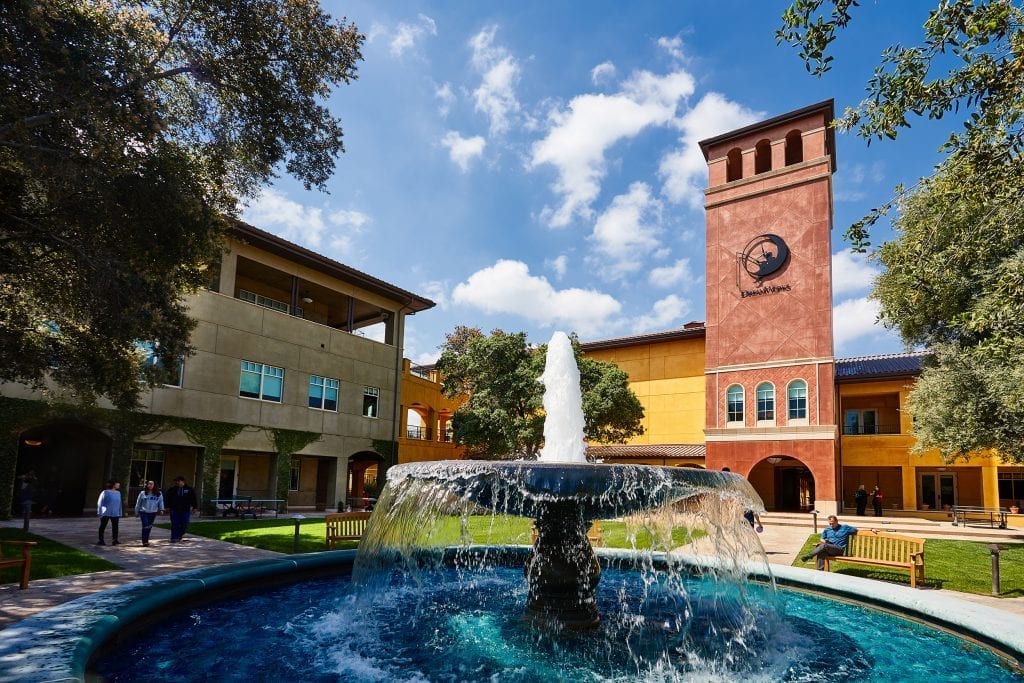 "We know we're not getting more real estate, it's unlikely we're going to get more power, so the ability to do more work with the same watts is ever more critical for us going forward. When we started hearing about the liquid-cooled options from Lenovo, we realized we could get more density and a lot more cores without having to do major renovations," said Skottie Miller, Technology Fellow and VP of Platforms and Infrastructure, DreamWorks Animation.
With Neptune Liquid Cooling and Lenovo's high-performance computing cluster, DWA could increase the amount of power pulled per square foot of the existing datacenter by more than a hundredfold.
Critically, early meetings also made clear that in Lenovo, they'd have a partner supporting their needs at every step, from staging components to onsite adjustments to post-installation fine-tuning – with opportunities to learn from each other and experiment along the way.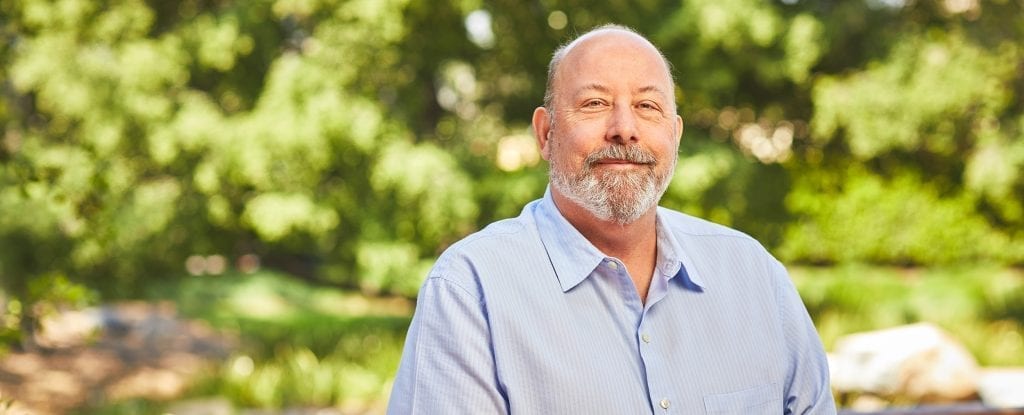 "A key component of our partnership with Lenovo is to be a living laboratory as well as a sounding board for innovations their engineers want to try with a real customer," said Miller.
The changes support enhanced workflows, allowing artists more interactivity as they work to imagine new worlds. Since the DreamWorks Animation renderer, MoonRay, can scale up to use cores across multiple machines, more power means more possibilities.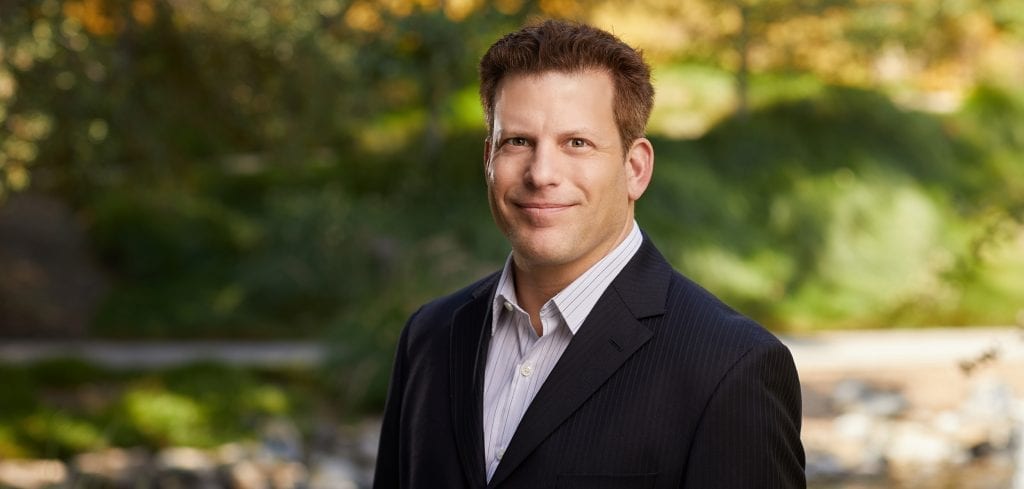 "You're suddenly watching things that would take minutes or even hours render in real time right in front of you," said Scott Chapin, Director, Systems Engineering, DreamWorks Animation.
Collaborating with DreamWorks facilities managers, plumbers, and even the contractors who built the original data center in concert with vendors of its own, Lenovo brought a future-proof vision to life. "We are always the interface in the discussion, and we manage the vendors we bring to a project, which means we are free to choose different vendors to optimize solutions at a higher performance and lower costs," said Lenovo's Jerrod Buterbaugh, Sr. Principal Consultant/Principal Engineer, Data Center Power and Cooling Services.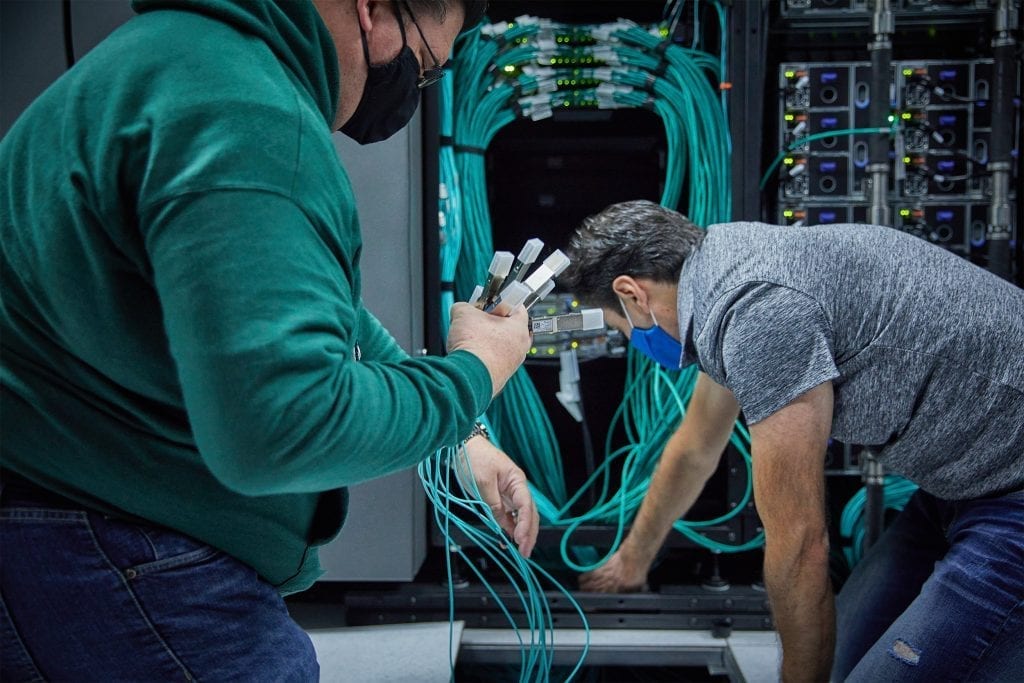 The team problem-solved every step, from designing the best path for water to reach the new cooling heat exchanger (CDU) to executing that plan for the guts of the building to integrating the new additions into the building management system.
And no detail was too small for a custom solution. Week after week, Buterbaugh returned to the campus to deal with everything from installing custom earthquake-proof hardware to finetuning the system to supervising the water treatment process. He wore dozens of hats: plumber, electrician, contractor, engineer.
"He was incredibly thorough and made as many visits as it took for him to really truly understand our setup," said Chapin.
That deep understanding helped Buterbaugh skillfully accommodate last-minute changes.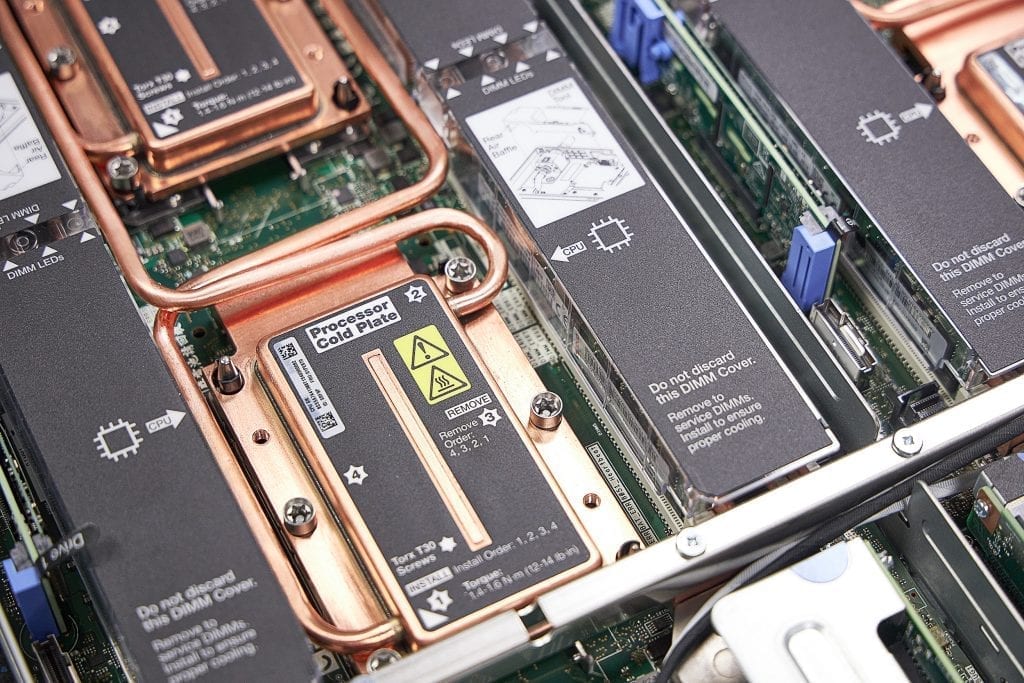 Plans shifted, for instance, when the installation team changed course on how to best position the liquid cooling hoses relative to the racks. Despite learning of the change on the day-of, Buterbaugh fixed the orientation of pipes in the (CDU) to work with the new plan in mere hours.
The different vendors brought together by Lenovo were so in sync, they seemed like a single entity.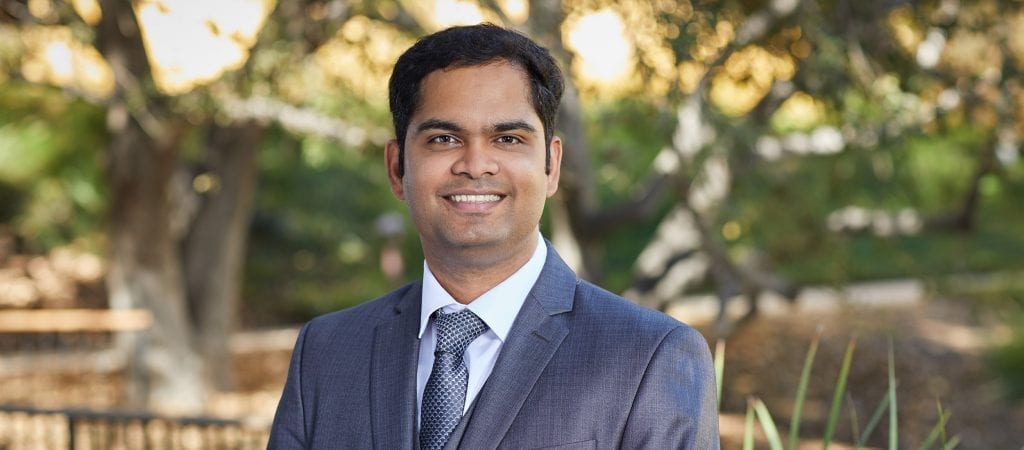 "We couldn't tell they were a third party. We found it extremely effective to work with them – they were really knowledgeable. We scheduled more than a week for installation and commissioning, and they were done in one and a half days," said Balaji Alahari, Manager, Storage Operations, DreamWorks Animation. "Given the speed and efficiency of the install, we were impressed to say the least".
The global pandemic added an unprecedented layer of challenges. Lenovo met rules limiting capacity in the data center by innovating new procedures: When firmware issues surfaced, for instance, Lenovo invented a process allowing power supplies to be replaced with the cluster still running, eliminating downtime.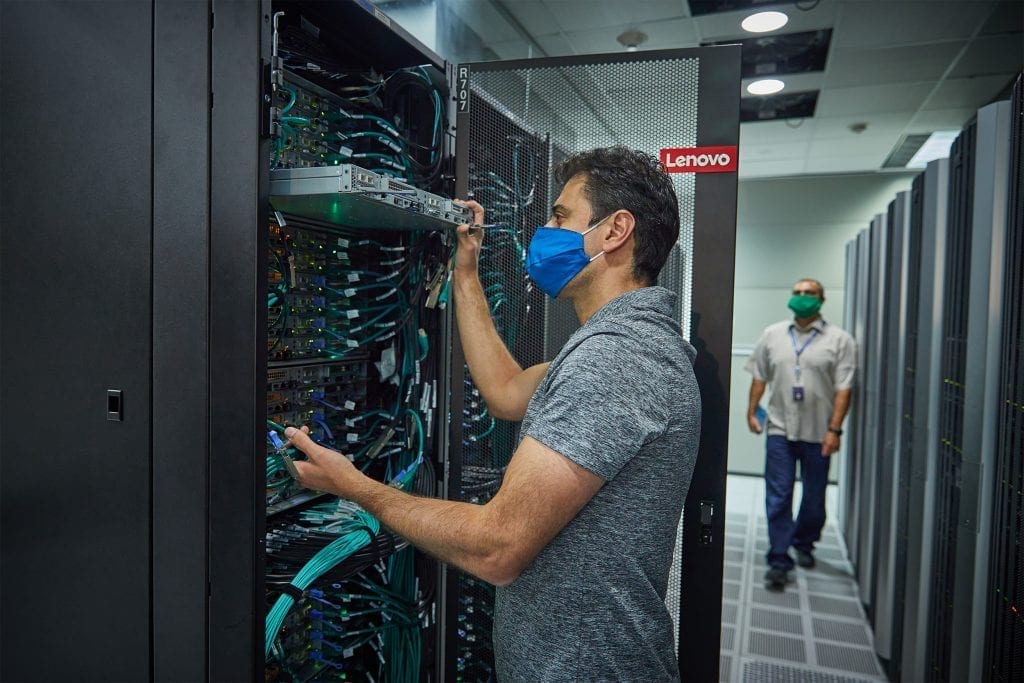 Within a week of powering up, the new systems were rendering production jobs. DreamWorks saw a 20% performance increase from the Neptune cluster compared to the traditional air-cooled servers on their render farm, thanks in part to the liquid cooling technology that mitigated throttling due to overheating.
"Being able to pull close to 42 kilowatts per rack in a 22-year-old data center is an awesome thing," said Alahari.
The system has since survived trial by fire, literally. A local fire caused a brief outage at the datacenter in September. When things powered back up, the team was surprised to see not one of the new HPC servers had failed.
Ultimately, the Lenovo team didn't just provide powerful technology, but also thoughtful expertise and deep listening – meeting DreamWorks where they were, even when the project meetings had to shift from in-person to online.
"One of the things that struck me is that even though we bought a big system from a giant company, we were dealing with individuals. The feet on the ground doing that work with us were people who wanted us to be successful, who we wanted to help, who just made the process really smooth," said Miller.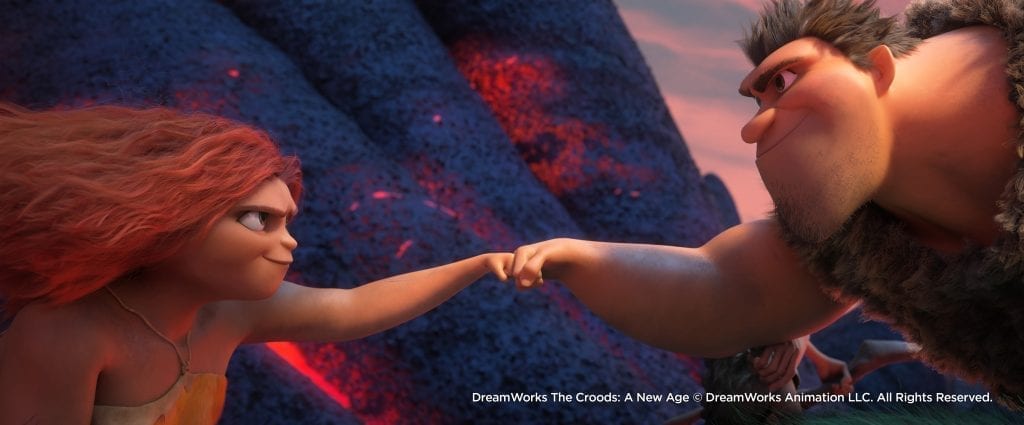 Asked what advice he'd give another company thinking of dipping a toe in the liquid cooling space, Miller's takeaway was simple.
"Don't be afraid to try new and innovative things. I know a lot of places with legacy data centers are concerned about making big changes. This one not only worked, it also increased our performance. And Lenovo's team made that happen."