Highlights:
Cost savings:

Eliminating local carrier contracts and service agreements with IT consultants to oversee its legacy phone infrastructure saves Hot Topic money.
Customer service:

Migrating its 675 retail locations from desk phones to RingCentral mobile apps is helping in-store employees provide better, faster customer service.
Employee experience:

Using RingCentral Contact Center to power its internal help desk, support agents are helping resolve employees' IT issues more quickly than ever.
---
America's leading pop-culture specialty retailer
In an era when many mall-based retail stores are closing their doors, Hot Topic is opening new ones across North America—as it has been doing consistently for more than 30 years.
The company offers a wide range of licensed pop-culture clothing and merchandise, in an inviting retail space ideal for people drawn to alternative music, cult movies, comic books, and other forms of countercultural art. This unique formula has made Hot Topic a rare retail success story—and the most successful pop-culture specialty chain in the US.
A growing company needed a centralized communications platform
Over the decades, Hot Topic has steadily broadened its retail presence, and it now has 675 locations across the US and Canada. To support its continued expansion, the company has also grown its corporate staff to more than 500 and built two large distribution centers.
Rana Chowdury, Senior Director of IT Store Systems and Infrastructure Management, notes that over time, the company found itself with a decentralized and feature-poor phone infrastructure. "For several strategic reasons, including creating a unified environment for all our communications, Hot Topic's leadership team wanted to find a more modern cloud solution."
Gary Megson, Chief Technology Officer, adds that cost was another factor in Hot Topic's decision to migrate its communications to the cloud. "Between paying different telecom carriers for service throughout the continental US, Puerto Rico, and Canada, and having to buy and service physical phones at all our stores, we knew we could reduce costs by moving to a single cloud solution."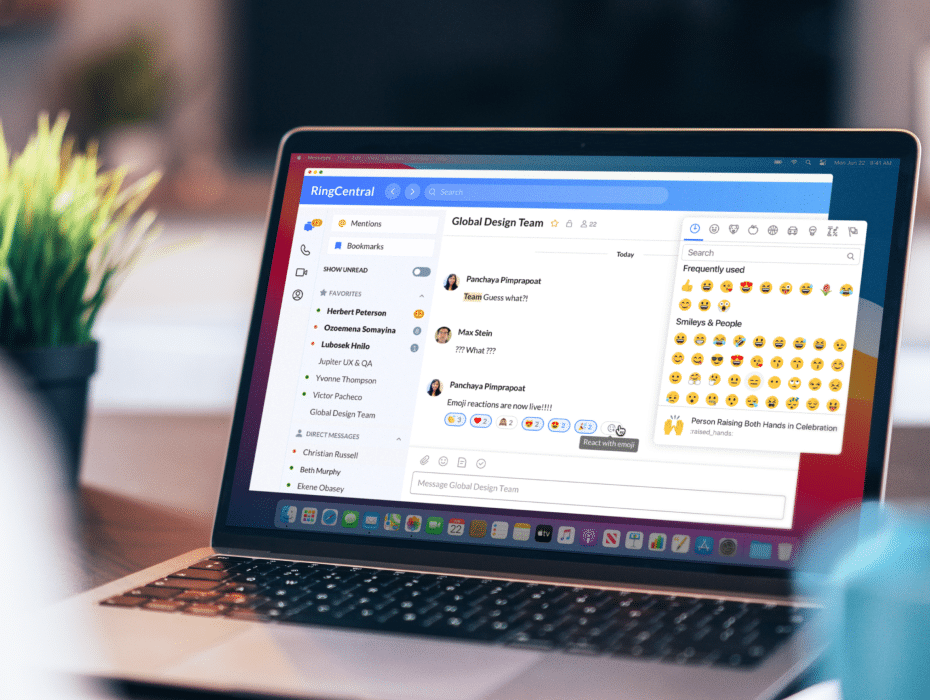 America's Leading Pop-Culture Specialty Retailer Is Saving Money and Improving Operations with RingCentral
Leveraging unified communications for improved workflows and customer service
When they implemented RingCentral, Rana's team found Hot Topic employees in all areas of the company leveraging their new cloud communications platform to improve operations. At stores, for example, employees used RingCentral to improve the customer experience.
"Rather than having a desk phone ringing until someone walks over to it, we can give our store employees the RingCentral app and have calls ring on all their phones simultaneously. They can also use the app to more easily forward calls to the right employee in the store. That's definitely helping us provide a better experience to customers."
As Gary explains, RingCentral MVP (Message, Phone, and Video) also created opportunities for improved collaboration among office employees. "For our corporate staff, having the RingCentral soft phone on their computers and the app on their phones makes it easy for teams to communicate however they prefer—which could be a call, a team message, or a video—wherever they are. That really improved our teams' ability to collaborate, even during the lockdowns."
In fact, Gary adds, "The lockdowns could have been a big challenge to our operations, especially for the 500 people in our corporate offices who hadn't previously worked remotely. But because we had RingCentral, I think we managed to stay even more connected as a team than we would've in the office. Having our work phone, messaging,, and video conferencing in the same app made it so easy to collaborate."
Adding RingCentral Contact Center to improve the employee help desk
Hot Topic's experience with RingCentral MVP proved so positive, Rana points out, that the company also implemented RingCentral Contact Center for its internal help desk. As Rana explains, this migration has helped the support agents significantly improve the employee IT experience. 
"We monitor the reporting and analytics in RingCentral, and I can tell you that since we've moved to Contact Center, our agents are answering calls and resolving help desk issues more quickly than ever. A lot of that is because RingCentral lets us use skill-based routing and send inquiries to the right people on the first try."
He also notes that the help desk team has found a great way to leverage RingCentral MVP—specifically the built-in messaging feature—to further improve their employee service. 
"Our help desk agents are all on RingCentral Contact Center and they've also created a help desk chat group in RingCentral's team messaging platform," he says. "If an agent needs help with a support call, they'll post a message to the group, and a coworker will often respond with an answer they can use in real-time to resolve the employee's issue."
Lowering the company's phone bill
As Gary also notes, consolidating Hot Topic's decentralized phone infrastructure and service plans is also helping the company lower its telecom costs.
"We're obviously not buying physical phones anymore," he says. "And we've eliminated the service plans we had with various local and regional phone carriers. On top of that, we no longer need to pay third-party consultants for maintenance and troubleshooting of our old phone systems. RingCentral is definitely saving us money."
Originally published Mar 23, 2022