About two hours from the beaches of Rio de Janeiro sits the city of Miguel Pereira. Away from the noise of Rio and nestled in a mountainous region 2,000 feet above sea level, this is perhaps an unlikely home for a global futurist working across disciplines as varied as technology, design thinking, education, museums and makers. But this is where Allan Melo surveys the future, working with organizations around the globe to build, facilitate, and imagine how our world might one day look and operate.
Allan is foremost an entrepreneur fascinated by what the future holds for us and how design thinking can be applied to build that future.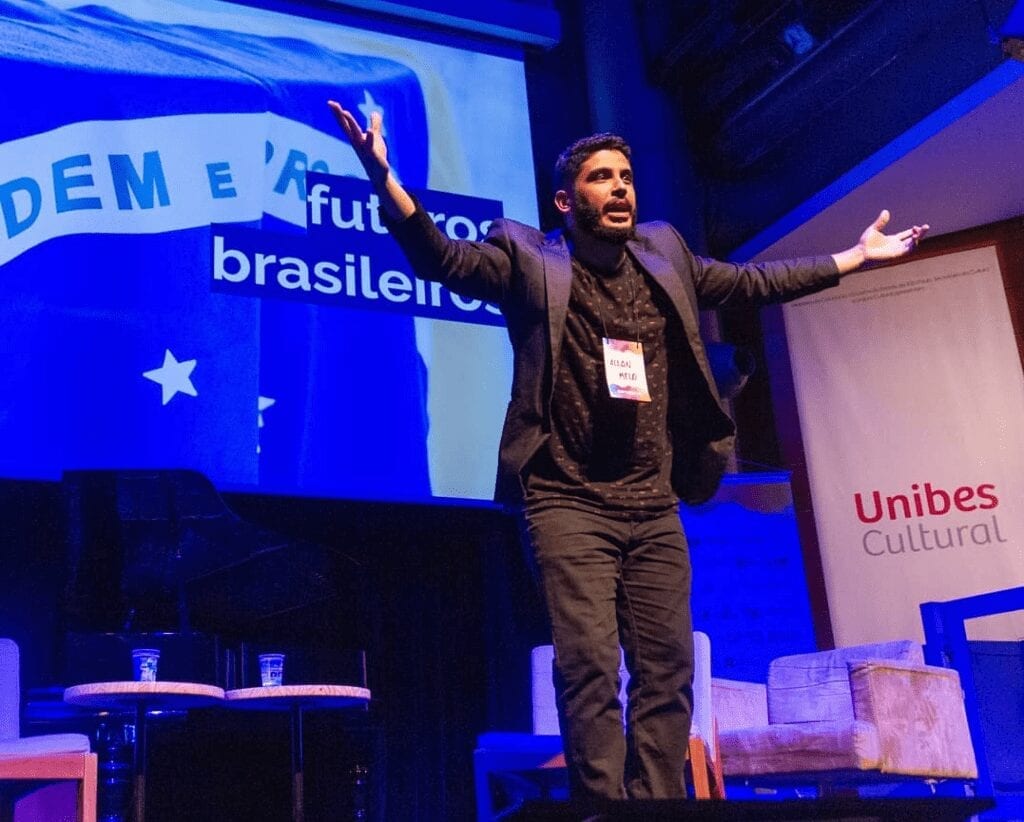 Although trained as an electronics technician and in social communication, Allan followed a unique path in his career so far—one that has relied much more on imagination than on formal qualifications.
He formed his company Evoke Futures two years ago to work with organizations around the world to bring knowledge and experience from applying new design-based methodologies in Brazil and across the South American, Central American, and North American markets.
Collaborators include Kaospilot, the Danish hybrid business and design school, a leader in providing unique training experiences to designers across the globe, and Bespoke, a future-design company also from Denmark. Allan runs  both organizations' workshops in Brazil.
He also works on product marketing, pricing, development support, and consulting.
"This is an exciting market to operate in," explains Allan. "The future can often appear distant, and beyond our control. But there are methodologies that let us imagine the future, and make some of it a reality today.
"Futurists look at design, scenario development, and strategic foresight—all different disciplines that can be used together in design thinking in different ways. And futurists want to get people to think—about the future world they want to live in, the future that might be coming their way, and some of the potential consequences of the decisions we all take today and tomorrow."
We want to start conversations about what the future might hold, and study how people react to future scenarios, and what might actually happen. We also make companies think in new ways about creating new prototypes to take advantage of new opportunities in different ways.
_
Imagining the future, then building it today
Part of Allan's work involves creating future scenarios as realistically as possible, today.  "I often do workshops where people prototype parts and artifacts of these possible futures. So not only do you imagine, for example, a future where we might import medicinal plants grown on Mars, but we actually create this product, in a fictional story or in a package, to show others what it would be like if we were already living that future today."
We also imagined a near-future in which you are no longer allowed to drive in cities. We created curb-side signs for streets and alerted people to what it would be like if their cars were now prohibited.
_
His interest in design futures developed during his time at Rio's Museu do Amanhã (Museum of Tomorrow), where he became deeply involved in the creative methods behind the design process. With that, he started to interact with other disciplines such as programming, education, and digital manufacturing derived from maker and DIY cultures,  and phygital interactive technologies (from combining 'physical' and 'digital'). Part of his work was to create temporary exhibitions around emerging technologies and possible futures, "always bringing out the possible behavioral changes that appear in us, and in our society, with the frantic use of these new tools." To make this a reality, he built these spaces around prototypes, artifacts and interactive blueprints.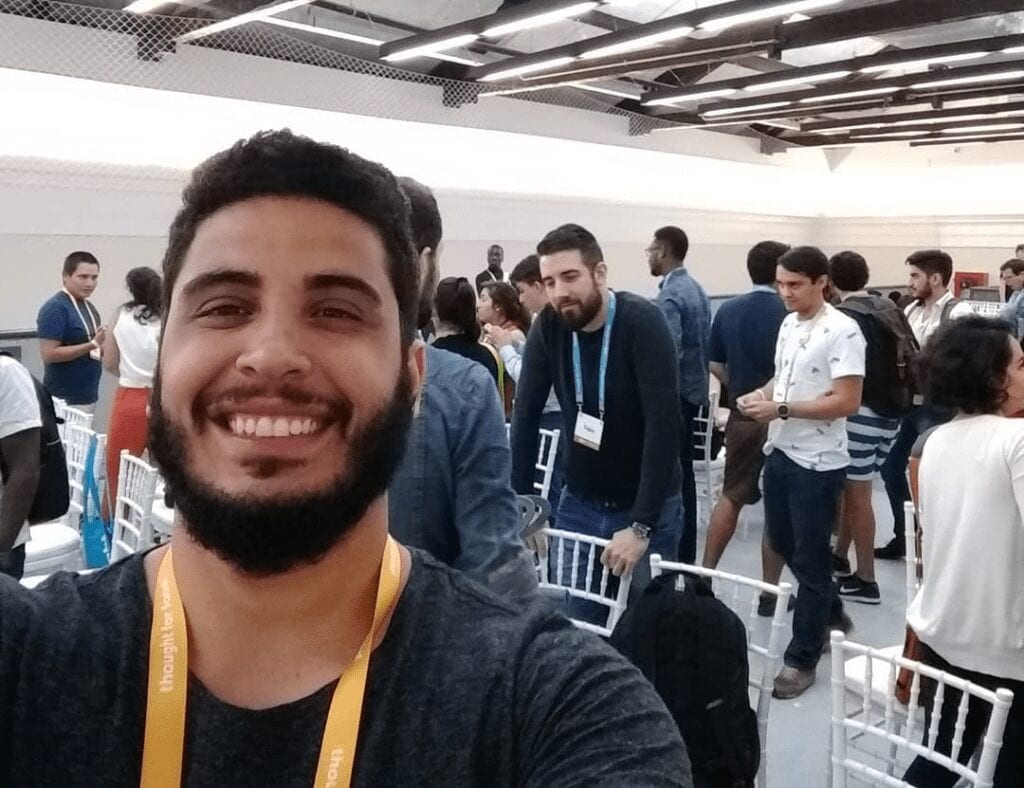 "The phygital world is increasingly familiar to all of us," he explains. "Anyone who uses an Amazon Echo or a Google Home to control their house lights is in this phygital world."
From journalist to INsider
Allan has been a Lenovo INsider since October 2015, a relationship that grew from his earlier work as a journalist covering mobile technology around the world. A regular at CES, IFA, and MWC, he's always been a fan of Motorola products, even as an independent journalist. "I regularly met Lenovo product and marketing managers at these conferences, and I'd always been interested in how Lenovo dealt with the UX side of technology and product development. If I'm presenting to the public in the Museum, or I'm working with a collaborator to create an augmented reality experience, not only does my computer hardware have to work, it has to be easy to use, and have predictable interfaces.
"I think good design goes beyond the keyboard feedback and screen resolution. If I need to strip Windows from my laptop to reconfigure it, so that I can do advanced, unique work in AR and VR, I don't want to lose my warranty. Lenovo lets me do these things in ways that other hardware companies can't."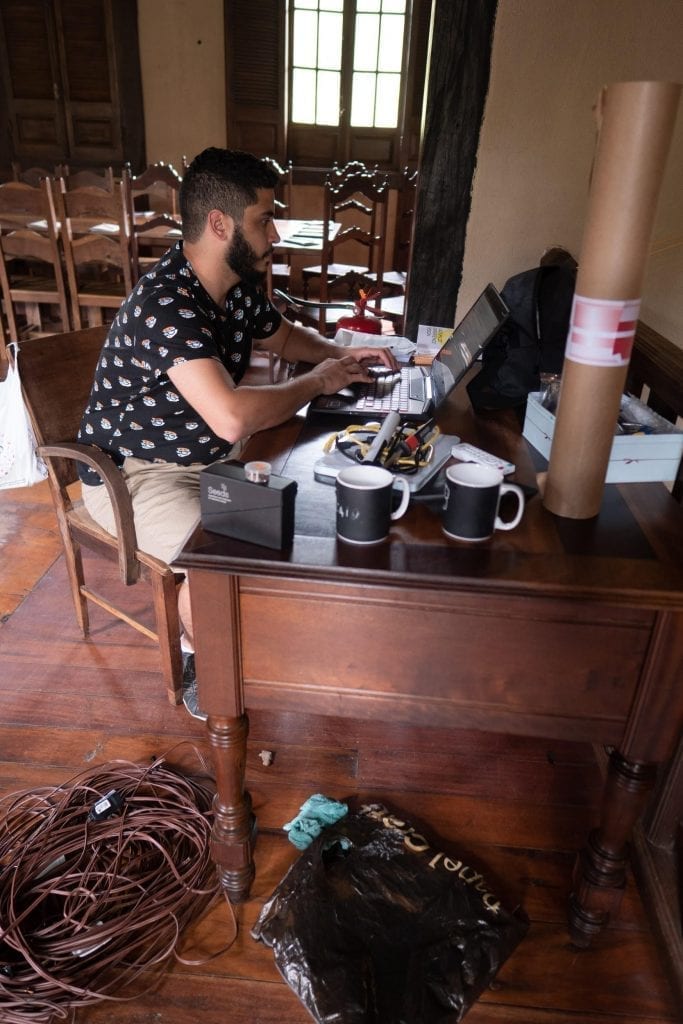 For many of us, the future remains something mysterious and inaccessible, but Melo imagines the future in new ways. And when design thinking is applied to the future—and the future to design thinking—new ways of being successful are created, that can benefit individuals, corporations, and humanity as a whole.
Become a Lenovo INsider
Are you a passionate Lenovo fan? Love sharing enthusiasm  with others? Follow us on Twitter to learn more.