Highlights:
Connected internationally:

With its US and Philippines staff on a shared telephony environment, MedPro Healthcare Staffing is

more

connected

as a company than ever.

Efficient dialing:

Using the click-to-dial feature in their RingCentral for Salesforce app, MedPro's recruiters are more productive and efficient than ever.

Collaborating safely:

Thanks to RingCentral Video, MedPro's staff can now

work in the same building but still meet more safely by video conference.
---
One of the largest staffing firms in the United States
When US organizations need to find qualified healthcare professionals—nurses, therapists, surgical assistants, lab technicians, etc.—they often turn to the experts at MedPro Healthcare Staffing. The company has become so successful, in fact, that Staffing Industry Analysts recently named MedPro one of the Largest Staffing Firms in the United States.
One key to MedPro's success has been the company's ability to cultivate a larger talent pool through its global recruitment strategy. In fact, the company has placed more foreign-educated healthcare professionals into the US healthcare system than any other US staffing firm.
But with its global recruiting effort, and the fact that MedPro has offices in the United States and in the Philippines, the company needed a telephony solution capable of handling international calls efficiently and reliably.
A phone system clearly not designed for an international business
Prior to RingCentral, MedPro was using a different cloud telephony solution. Shawna Georges, MedPro's Senior Technical Services Manager, explains that although that system provided satisfactory service for the company's local communications, it created many challenges when employees tried to connect internationally.
But the system's lack of reliability with overseas calls wasn't even the primary problem. As Shawna notes, the real challenge was that the process of international dialing slowed the company's recruiting operations.
"When a recruiter calls dozens of candidates in various countries, each small manual task—finding the phone number, then dialing manually, starting with country code—adds up to a lot of wasted time in a day," says Shawna.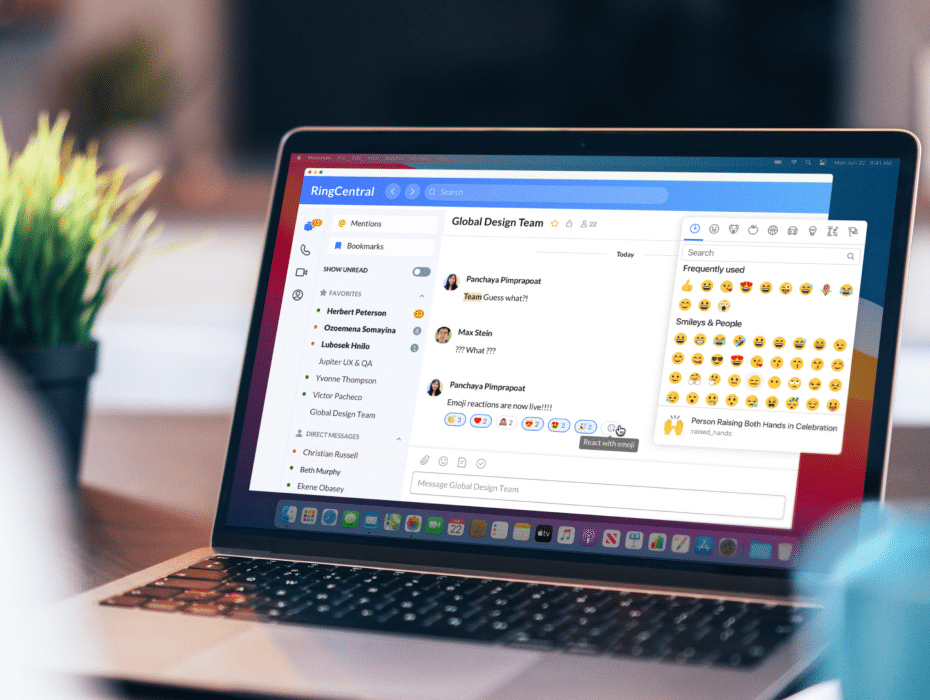 EHow one of America's largest staffing firms unlocked enormous productivity by integrating RingCentral and Salesforce

Read Case Study

The solution: RingCentral MVP
Fred Jeffrey, MedPro's CIO, explains that the technology team researched several cloud communication vendors, and RingCentral stood out for several key reasons.
"We're a global organization, and the RingCentral platform was clearly capable of supporting our operations everywhere in the world," says Fred. But the biggest advantage MedPro saw in going with RingCentral was its integration capabilities. "One of the deciding factors for us was that we could integrate RingCentral into our Salesforce environment."
Unleashing massive efficiencies with RingCentral for Salesforce
As it turned out, Shawna and Fred were correct in their assessment that RingCentral for Salesforce would lead to greater productivity among their recruiting staff.
"When we integrated RingCentral with Salesforce, our recruiters could now skip those manual steps in reaching out to candidates—and use the click-to-dial feature right in each candidate's Salesforce profile. That one feature has made us so much more efficient as a company."
Discovering more workflow improvements with RingCentral Video
Although MedPro's move to RingCentral was about finding a reliable, global telephony solution, the company soon discovered additional operational benefits as the staff started using the platform's built-in video conferencing tool.
"Our recruiters really appreciate the ability to meet with a new candidate using RingCentral Video," says Shawna. "That face-to-face connection helps them build rapport a lot more quickly than if they were just two voices on a phone call."
As Fred notes, MedPro also found that RingCentral Video helped keep the company connected while everyone was working remotely during the 2020 COVID lockdowns. And now that nearly everyone is back in the office, he adds, RingCentral Video continues to play an important part in MedPro's safety-focused company culture.
"With the spikes in COVID in recent months, we have tried to be as cautious as possible for our employees," he says. "We want our teams back in the office, but we're committed to keeping them safe. RingCentral Video is a great tool because it lets us achieve both goals. We can have people working in the same building together, but also let them meet virtually, rather than occupying a packed conference room."
Originally published Nov 09, 2021