While many businesses rely heavily on Microsoft 365, formerly named as "Office 365", for their daily operations, the potential risks cannot not be overlooked.
By understanding the risks and the critical need for Microsoft 365 backup, you can take proactive measures to safeguard your data and ensure business continuity.
What is Microsoft 365 Backup and Why Do You Need It?
While Microsoft 365 provides a certain level of built-in data protection, it is not sufficient to guarantee complete data security and recovery in case of unexpected events. Therefore, you will need a dedicated Microsoft 365 backup solutions to protect against accidental deletions, human errors, and hacker attack.
Microsoft 365 backup solution helps you meet compliance and regulatory requirements. Many industries have specific data retention and privacy regulations that businesses must adhere to. By implementing a backup solution that meets these requirements, you ensure that your data is properly stored and can be retrieved whenever necessary.
In addition, Microsoft 365's Services Agreement explicitly states that "all online services suffer occasional disruptions and outages, and Microsoft is not liable for any disruption or loss you (customers) may suffer as a result" and Microsoft strongly recommends using third-party services to back up the content and data stored on Microsoft 365.
Implementing Microsoft 365 Backup Best Practices
Assessing Your Data Backup Requirements
Microsoft 365 is equipped with monitoring features that help identify the active user accounts and the storage space acquired. Through extrapolating from there and prioritizing data according to their importance, you can estimate what requires daily, weekly or monthly backups. In addition, based on the regulatory compliance applied to your industry, you can define your retention requirements.
Scheduling Automated Backup
Automating backups reduces the risk of human error and ensures that backups occur regularly and consistently. Schedule backups during periods of low activity to minimize the impact on your network bandwidth and system performance.
Granular Recovery
Choose a backup solution that allows for granular recovery, such as a single file or an individual email message. It is time saving and more flexible to restore specific file or data from a backup.
Offsite Storage of Backups
It's also important to consider the location of your backups. Storing backups in a separate location from your Microsoft 365 environment and in an offsite location, such as a cloud-based services, to protect against on-premises failures or disasters.
Performing Regular Restoration Tests
Regularly test the restoration process to ensure that backups can be successfully restored and have not been corrupted.
Choosing the Right Microsoft 365 Backup Solution
When it comes to selecting the right Microsoft 365 backup solution, there are several factors that you should consider:
Data Security and Encryption: Look for a backup solution that implements robust encryption protocols, both during data transmission and storage, to prevent unauthorized access.

Compliance: Choose a backup solution that complies with relevant data protection regulations and retention policies, and the ability to quickly search and export data for legal and compliance purposes. This ensures that your organization remains compliant with industry standards.

Backup Frequency: Consider your organization's specific requirements for backup frequency and retention. Some backup solutions offer customizable backup schedules, allowing you to set up automatic backups at regular intervals.

Scalability and Performance: Select a backup solution that can seamlessly scale to meet your expanding storage needs. Consider the solution's performance capabilities, including backup speeds and its ability to efficiently handle large data sets.

Storage Efficiency: Prioritize efficient storage utilization through features like deduplication and incremental backups. These measures help optimize storage space, allowing you to make the most of your available resources.

Ease of Use and Management: Look for a solution that offers a simple setup process, an intuitive user interface, and straightforward configuration options. This will save you time and effort in managing and monitoring your backups effectively.

Flexible Recovery Options: Choose a flexible solution that provides flexiblefull restoration as well as granular recovery. This involves the ability to quickly retrieve individual emails, files, or other data items, minimizing downtime and ensuring efficient data restoration.

Comprehensive Support: Make sure the chosen solution can back up your mostly used apps and services in Microsoft 365, included but not limited to Office Apps, OneDrive, SharePoint, Exchange, and Microsoft Teams.

Automatic Backup and Scheduling:Automating backups reduces the risk of human error and ensures that backups occur regularly and consistently. The option to schedule backups at convenient times, such as during non-peak hours, is also desirable.

Selective Backup: The ability to selectively back up specific data sets or applications is crucial. By adopting selective backup, you can effectively reduce backup storage costs and optimize backup performance.

Support and Customer Service: Look for a backup solution provider that offers comprehensive technical support and assistance. This ensures that you have access to prompt assistance whenever you encounter issues or need guidance during setup or operation.
The Difference Between On-Premises Backup Solution and Cloud Backup Solution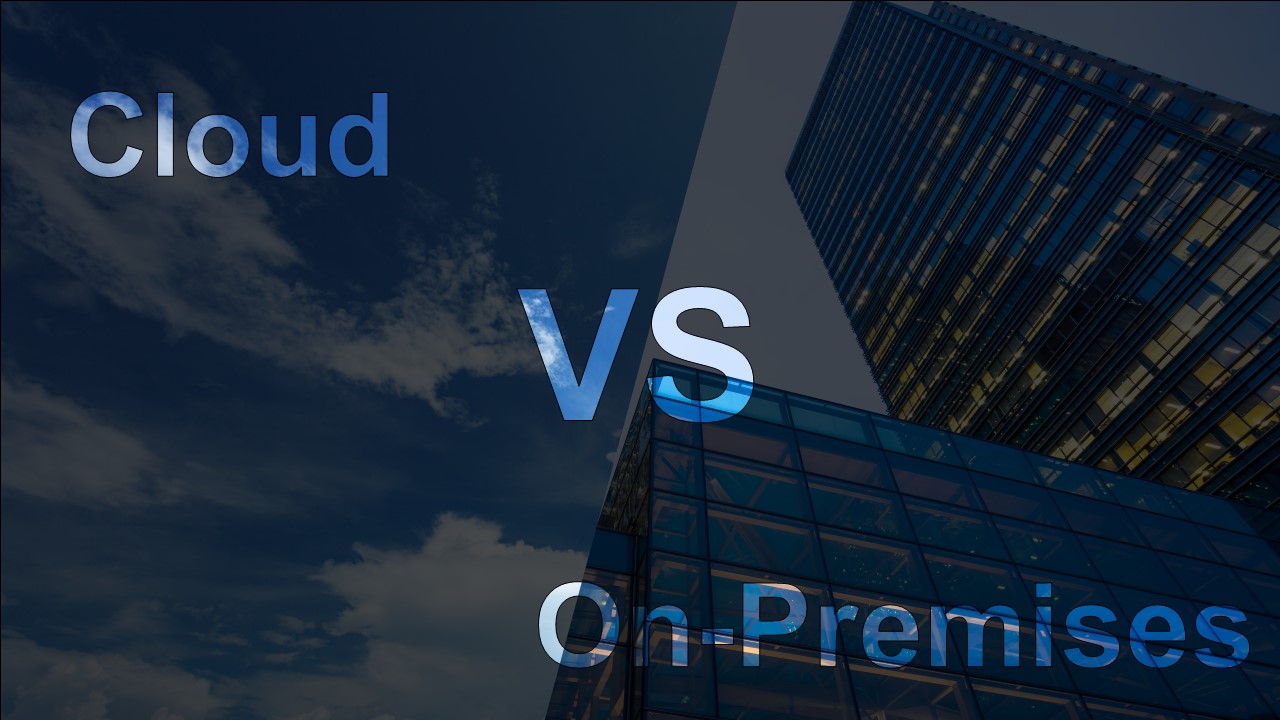 While there are various backup options for Microsoft 365 available, it is essential to understand the key distinctions between on-premises backup solutions and cloud backup solutions.
On-Premises Backup Solutions
Data autonomy: With an on-premises backup solution, businesses have direct control and ownership over their data.

Security: On-premises backup solutions provide businesses with full control over the security measures they implement. This includes physical access controls, network security, and encryption protocols.

Offline Access: On-premises backups allow businesses to maintain access to their data even during internet outages or disruptions

License Savings:On-premises backup solution allows businesses to avoid the recurring subscription costs associated with cloud backup solutions.
Cloud Backup Solutions
Scalability and Flexibility: Cloud backup solutions allows businesses to easily expand their storage capacity as data volumes grow.

Lower Entry Cost: Unlike on-premises solutions that require investing in infrastructure , cloud solutions eliminate the need for initial investment.

Save Maintenance Cost: Cloud backup solutions eliminate the need for organizations to manage hardware maintenance and software updates since service providers take care of these tasks.
How can Synology help with your Microsoft 365 backup needs?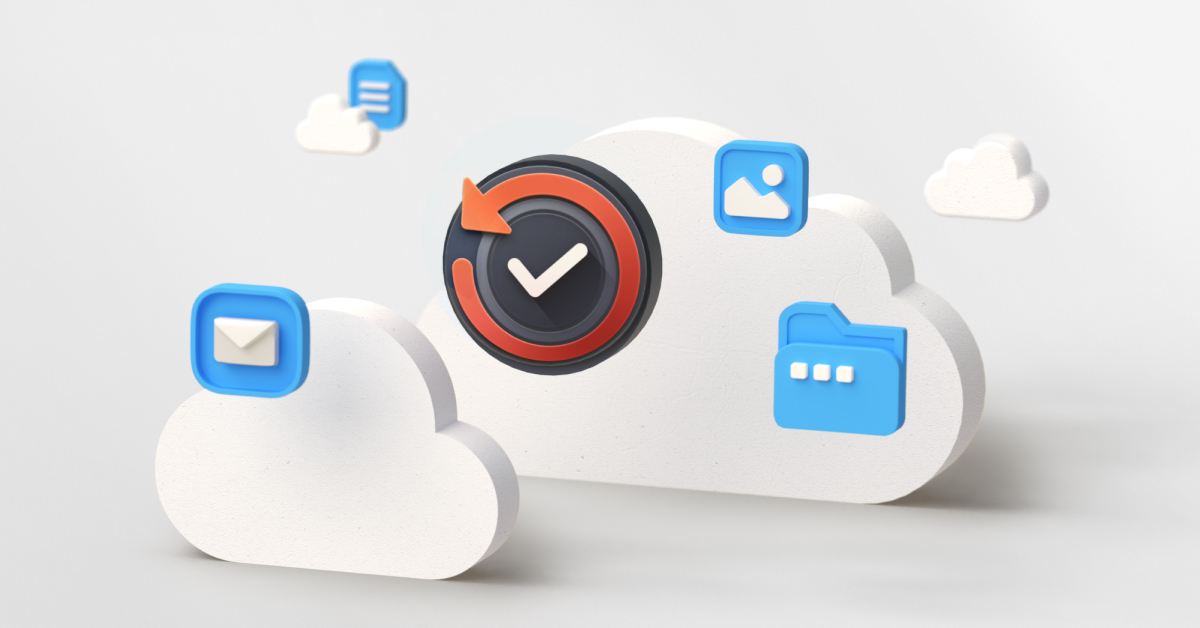 Synology offers on-premises or a cloud-based backup solutions to safeguard data stored on Microsoft 365 from central management consoles. Their key characteristics include:
Comprehensive backup: Protect the data on OneDrive for Business, SharePoint Online, Exchange Online, and Teams.

Automated backups: Run automatic scheduled backups to ensure the optimal recovery point objective (RPO) and recovery time objective (RTO).
Granular searching, previewing, and recovery: Search backup data using keywords and other fields. Preview channel posts from Teams, emails, and email attachments before restoring them. Granular restore mailboxes, email folders, emails, SharePoint sites, document libraries or lists.

Self-service restoration: Provide a self-service recovery portal where employees to browse backups and recover files by themselves.
On-premises Active Backup for Microsoft 365
Active Backup for Microsoft 365 is a free add-on for Synology NAS and offers organizations an on-premises backup solution for Microsoft 365. It is license-free and allows you to back up unlimited Microsoft 365 accounts, as long as your Synology NAS storage allows it.
Learn more about how organizations like Idea Bank, Het Streek, Polaris Pharmeceutical, Investortools have been using Active Backup for Microsoft 365 to save license fee and improve efficient.
Learn more about Active Backup for Microsoft 365.
Cloud-based C2 Backup for Business
C2 Backup for Business allows users to back up their data to the Synology C2 cloud for data protection and disaster recovery. It protects data stored on Microsoft 365, Windows PC and servers, and Mac devices from a secure cloud-platform.
Try C2 Backup for Business for free for 30-day.