As we are in the midst of the fourth wave of the industrial revolution, also known as the Industry 4.0 transition, there is an upward trend where companies are putting more investment and resources into collecting and generating data from the networks of Internet of Things (IoT) and Industrial Internet of Things (IIoT) devices on their assembly lines, ERP systems, and the controlled operations that are connecting all the servers worldwide, down to a local retail store's shelves to see current inventory and manage its employee hours. Applications and software have played a critical role in enabling the adoption of  'As-a-service' .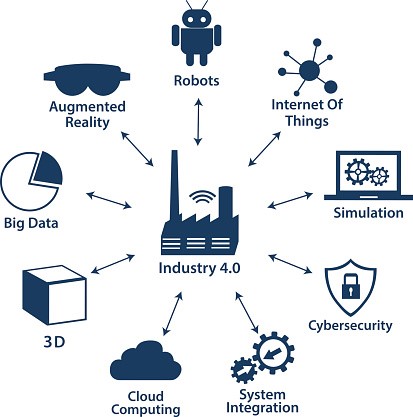 To fully utilize the benefits of AI and ML computing to accelerate the journey towards fully automated smart factories, smart cities, and more, companies must choose the right hardware that is designed to take on the responsibility of enabling a wide range of new industrial and IoT devices that are intended to operate in extreme conditions and environments.
In our fast-paced, data-driven world, technology is moving towards purpose-built solutions, with storage, networking, and compute architected in ways that are optimized to support specific workloads and environments. As more industrial applications and devices apply AI and ML algorithms to get real-time actionable insights, the need for versatile and durable storage solutions will continue to increase.
We see our customers' growing need for high-endurance storage solutions in demanding industrial, smart, and advanced manufacturing conditions and environments. To help them address these challenges, today we introduced a portfolio of products that leverage our advanced, high-endurance 3D NAND in a variety of form factors. These solutions are designed and optimized for industrial and IoT products that operate in extreme environments faced with elevated temperatures, humidity, and vibration. The Industrial Portfolio Solutions provide high endurance, use low power, and have reliability essential for IIoT equipment such as robotics, gateways, AI-enabled devices, edge servers, MFP, and drones, just to name a few.
"As more industrial applications and devices apply AI and ML algorithms to get real-time actionable insights, the need for versatile and durable storage solutions increases."
How Do You Design for the Industry 4.0 Transition?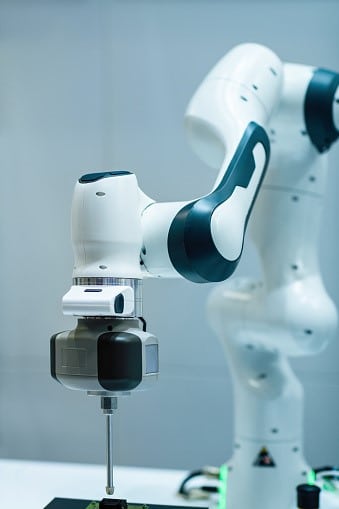 Smart Factories and IoT devices benefit from reliable, low-power storage solutions built to thrive in extreme environments. This can include harsh conditions such as elevated temperatures, humidity, and extreme elevation or vibration. Additionally, with the growing demands of data, you need the ability to store and process more variety of data with extended data retention.
One of the products we announced today is our first 64-layer 3D NAND e.MMC built for Industrial and IoT applications. The iNAND® IX EM132 EFD has a rich feature set optimized for intensive industrial workloads. These features include advanced health monitoring, thermal management, smart partitioning, auto and manual read refresh, robust power management, and data retention meeting JEDEC standards. It also helps extend the life of e.MMC format into the next generation of solutions.
The Evolution of e.MMC and Embedded Flash Drives
In 2009, the average e.MMC embedded flash drive capacity ranged from 2GB to 8GB. By 2014, the average capacity rose to 16GB+ and continued to increase from that point on.[1]
Along with capacity increases, new embedded technologies have emerged. A few years ago, UFS (Universal Flash Storage) first entered the market. UFS offers higher performance, capacities, and power efficiency compared to the e.MMC interface, and offers complimentary choices for those designing embedded systems.
These various formats and form factors give electronics manufacturers many options, but also make the decision process challenging – new technologies must be adopted without creating bottlenecks in production. A high-quality storage solution, combined with a high-quality programming process for devices during manufacturing, is critical to the overall performance of applications. This is why we've built strong collaborations, including our partnership with Data I/O.
Industrial AI, ML, and IoT – Our Work with Data I/O
Data I/O is the world's leading provider of manual and automated security provisioning and device programming systems for Flash, Microcontroller and Logic devices.[2]  Since 1972, Data I/O has developed innovative solutions to enable the design and manufacture of electronic products for automotive, IoT, medical, wireless, consumer electronics, industrial controls, and other markets.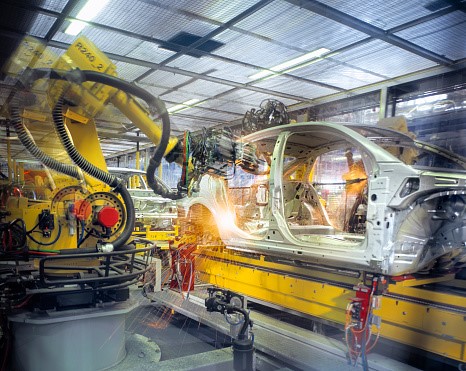 Data I/O has been working extensively with our e.MMC flash storage devices for automotive applications over the years and garnered the trust from eight of the top nine automotive electronics manufacturers worldwide to meet their most demanding quality requirements. We also partnered to introduce a new industry-first Flash Memory Programmer that supports both e.MMC and Universal Flash Storage (UFS).
Flash memory duplicators first entered the market in 2009 and were developed as an alternative to IC programmers.[3]  When IP (Intellectual Property) protection is not of major concern and when code changes are infrequent, flash memory duplicators may be the ideal solution as they do not require a PC to complete data duplication and the content is copied directly from a master device to blank devices in target sockets. However, flash memory duplicators are not always the best solution as they come with several imperative disadvantages, including quality, security, time to market, and limited support of UFS.
Transitioning to Industry 4.0 Requires the Right Partners
Having the right hardware and applications technology is critical, but working with a trusted partner can be what ensures a successful deployment. Good partners can help choose the right technology and provide the necessary support to not only reach the goal but to unleash its full potential. We're proud that, together with Data I/O, we can provide the highest quality programming in strict accordance to semi-vendor specifications to enable electronics manufacturers to focus on creating product designs from first article validation to full production.
Leveraging our almost three decades of expertise in NAND flash memory and storage systems, we've long been at the forefront of game-changing innovations and the next-generation of data infrastructure. We're excited to help to usher the Industry 4.0 transition with our new portfolio of solutions and help customers take their new designs into production securely, seamlessly, and swiftly.
Learn More
[1] https://www.dataio.com/Portals/0/Rise%20and%20Fall%20eMMC%20Duplicators_08102015.pdf
[2] https://www.dataio.com/Company/About-Data-I-O
[3] https://www.dataio.com/Portals/0/Rise%20and%20Fall%20eMMC%20Duplicators_08102015.pdf
Forward-Looking Statements
Certain blog and other posts on this website may contain forward-looking statements, including statements relating to expectations for our product portfolio, the market for our products, product development efforts, and the capacities, capabilities and applications of our products. These forward-looking statements are subject to risks and uncertainties that could cause actual results to differ materially from those expressed in the forward-looking statements, including development challenges or delays, supply chain and logistics issues, changes in markets, demand, global economic conditions and other risks and uncertainties listed in Western Digital Corporation's most recent quarterly and annual reports filed with the Securities and Exchange Commission, to which your attention is directed. Readers are cautioned not to place undue reliance on these forward-looking statements and we undertake no obligation to update these forward-looking statements to reflect subsequent events or circumstances.