What's the real difference between sync and backup? What are the pros and cons of them? We often get confused when hearing terms like that, and conclude in our minds that they are the same. Since our lives have basically shifted towards the digital realm where we are constantly focused on the phone, the tablet, computers and even now smart watches ; yet some of us don't even know if the data is backed up or synced somewhere.
Sync, means synchronization. Therefore a 'syncing' action happens with your photos on your phone in the background… And hopefully you've registered yourself to sync your photos to iCloud (if you're using an Apple iPhone) or for the recent Android devices they should be syncing somewhere onto the cloud. One should also note that sync is not a backup. Syncing lets you copy or delete files as needed to ensure that two locations have the same exact file or version of the files. Examples of syncing is Dropbox, Google Drive as the files stored on them are the same exact versions of each other whether you view it on your laptop, phone, or computer etc. So make sure, to also backup apart from syncing your files.
On a QNAP NAS… You can always backup AND sync your files at the same time.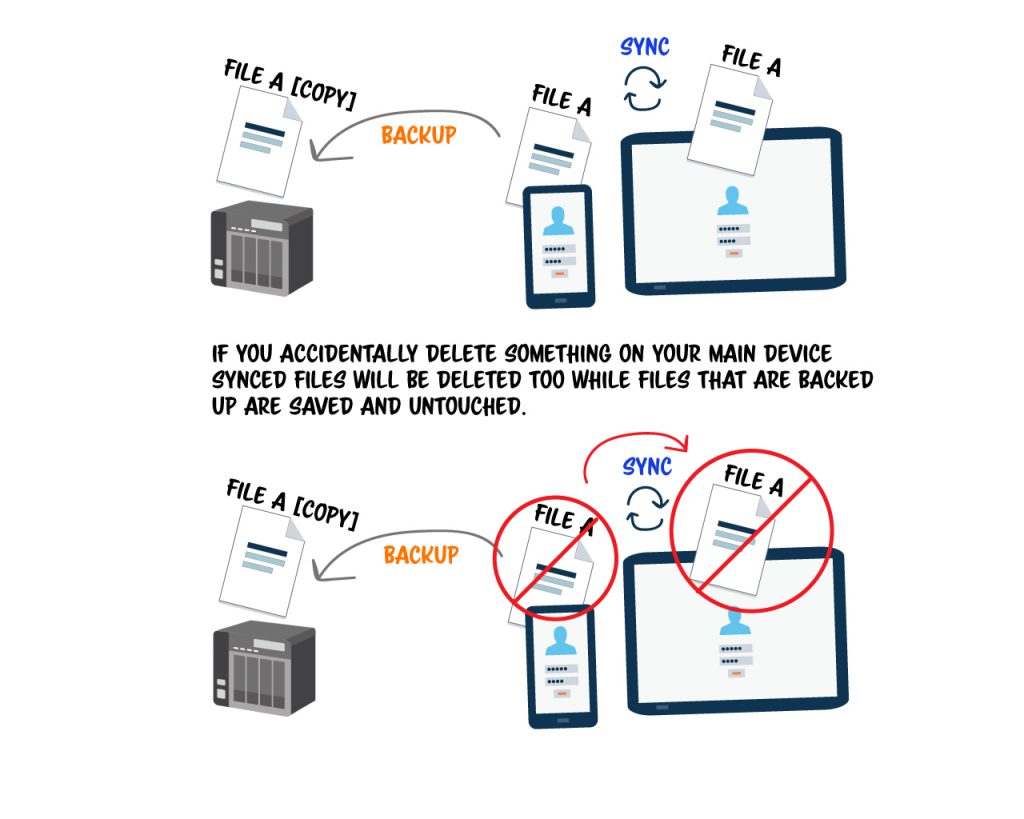 On a QNAP, we stress on back up, which is a simple notion of putting copies of your files on your main source (such as your computer or your phone). However, we also have a great feature which is somewhat like Dropbox which allows you to sync across multiple platforms.
However, our Qsync app is very useful as it allows you to revert back to different versions of your file. Whether it was changed/modified or deleted.
You can see on the left side of my finder, is the Qsync folder (just like Dropbox's folder)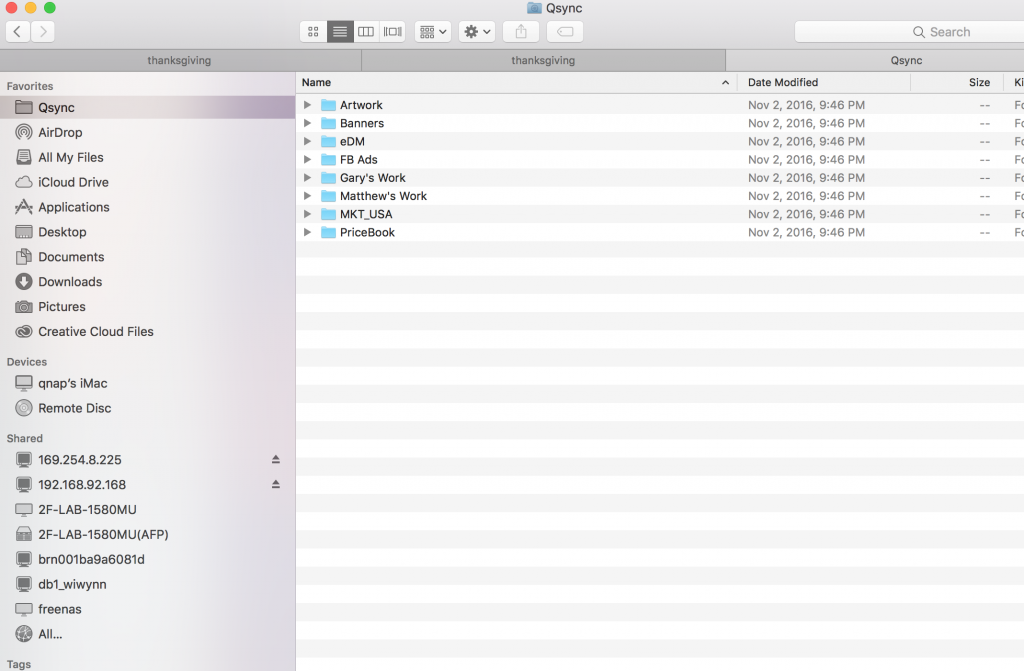 You can also click to see the changed files.. or even restore to a previous state from this window: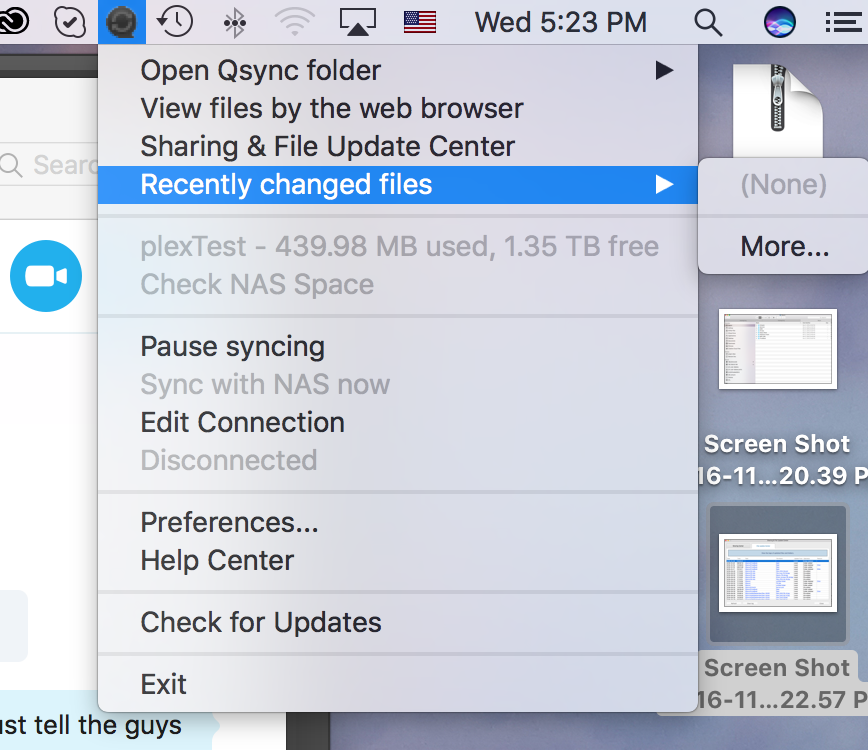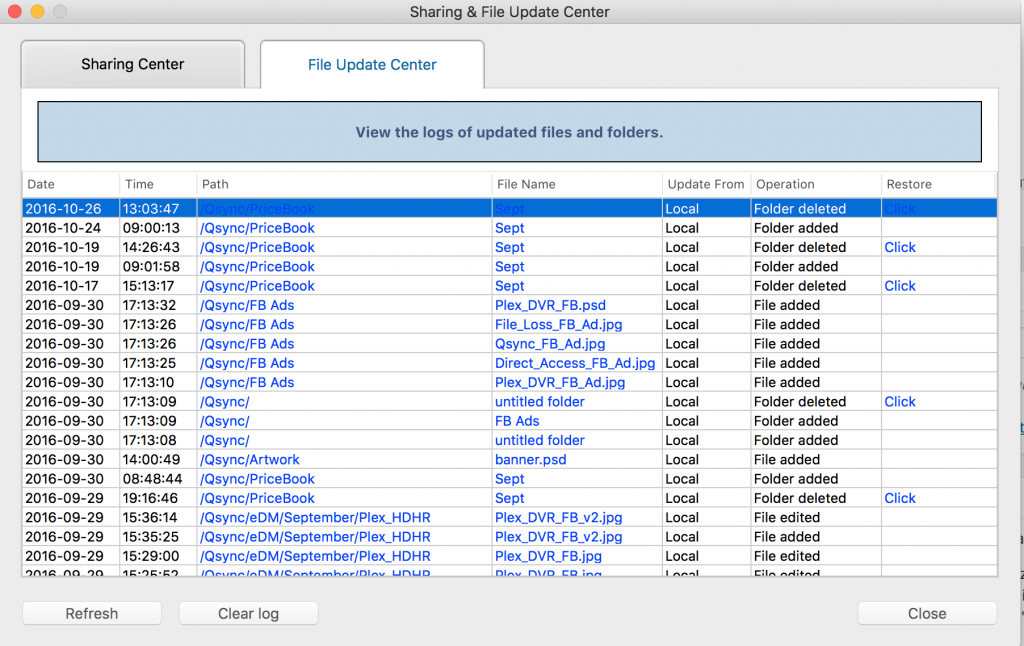 Essentially you will see all the different activities (even when you're sharing files) and revert back easily to your previous state. This is called File Versioning.
Backup is pretty much the fundamental of the NAS, so I won't get into that. If you have any problems in backing up to the NAS be sure to visit our website or even our youtube channel which will walk you through on how to backup your files from your Mac or PC / or even smartphone via Qfile.