Doing good for the world is not always a straightforward task. Even
virtuous projects can be met with obstacles and setbacks. Here's how the Tyco
Cloud solution of our partners at Johnson Controls helped a leading West Coast
recycling company to better monitor their recycling donation stations so they
can decrease instances of vandalism and theft, and uphold their mission to be
sustainable.
Introduction
Let me first introduce the aforementioned company. This is a leading family-owned recycling business, founded on the principles of protecting the environment and supporting local communities.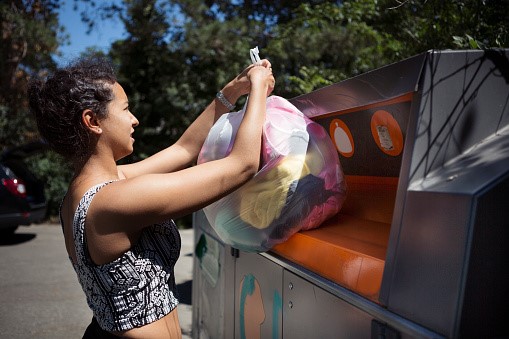 Through
their partnerships with non-profits, schools and community groups, they recycle
clothing, shoes and household textiles, providing both environmental and
economic benefits.  Their recycling
efforts reduce the amount of landfill waste, and they also assist in funding
local programs to ensure their recycled clothing benefits people in their area
communities, as well as those in third world countries.  In addition, they work with local organizations
to provide recycling education to surrounding communities.
From Vandalism to Theft – The Remote Recycling Challenge
As the organization evolved into a larger company that collected recycled content from metal boxes placed throughout communities, they discovered growing issues with remote locations – mainly with vandalism and theft of donations.  The mess that would be created around donation boxes was also an issue for both the city and property owners. It even led to permitting issues within certain municipalities.
With all these challenges they realized they had to develop a larger,
remote donation station that could somehow be monitored. Considering various
surveillance options, it was clear NVRs (Network Video Recorder) were out of
the question. That's because the stand-alone units needed to run on as little
power as possible, with just a small amount of internet bandwidth.
Outside of sustainability concerns, they wanted a security system that
could act as a deterrent to graffiti and other acts of vandalism, while
enabling managers to respond immediately to attempted acts of theft or
donations left outside the unit.

Using Solar Panels for Self-Powered Surveillance Configuration
Before they could properly monitor their multiple donation stations, the company needed to build units that could support larger amounts of donated goods and find a solution to make them self-powered.
 The solution they came up with
was to repurpose 20-foot shipping containers – cool looking and
functional.   Each shipping container is
equipped with solar panels, two surveillance cameras, and a cellular network to
provide internet connectivity. The off-the-grid configuration works because
each IP camera connects to Tyco Cloud, a remote video surveillance management
system. This allows them remote management capabilities while bypassing the
need for a typical onsite NVR or DVR, which would consume a lot of power.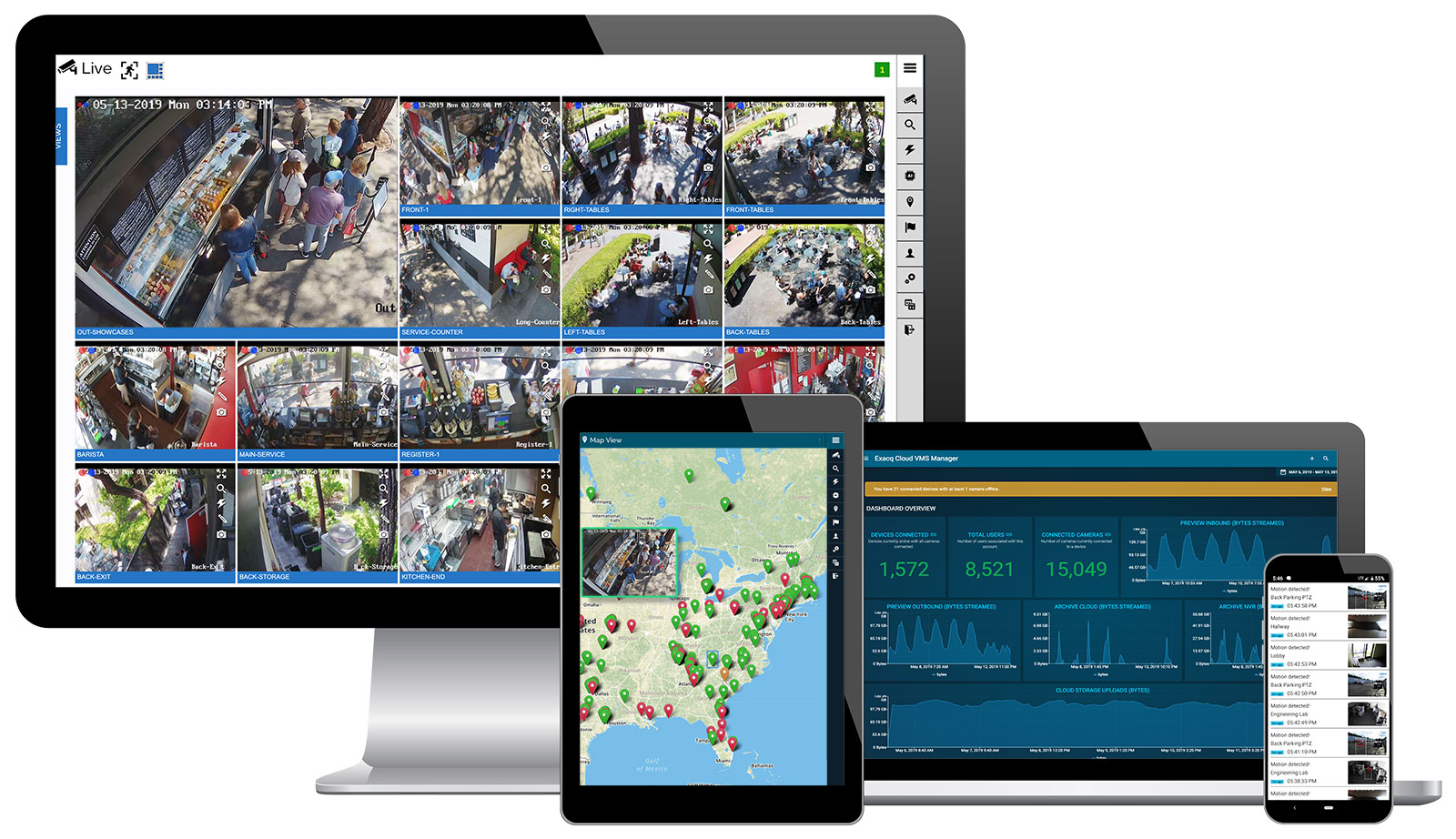 "We were lucky to find Tyco Cloud from the
beginning," said one of the company's co-owners. "It's ability to run off
little power, while not using much data or bandwidth was perfect for what we
needed."  The simplicity of Tyco Cloud
makes it both easy to apply and to monitor. 
"It's such a simple system to take care of and deploy."
With dozens of stations and hundreds of cameras, it was imperative
that they be able to review footage in real time, to ensure stations were kept
clean.  Using Tyco Cloud, as soon as
something is left outside a donation station, the company is able to dispatch
drivers immediately to pick it up.  In
addition, having high availability of high-resolution recordings allow proper
investigation of vandalism or theft attempts. 
High Confidence in Video Data with WD Purple™
I'm happy to share that Tyco Cloud utilizes Western Digital's WD Purple microSD™ cards on all its cloud cameras for parallel video
storage.  Our WD Purple cards are
designed for surveillance workloads that require continuous recording and
longevity. For the customer this means reducing the frequency of card
replacements.  They also support a wide
operating temperature range, making them particularly suitable for outdoor
installations such as these donation stations. 
WD Purple cards work together with Tyco Cloud remote cloud and
on-premises storage to ensure high quality video is captured and stored
reliably, even in cases where the cellular network can become disrupted. The
result is high confidence in the availability of high-quality video for
forensic analysis, particularly in cases of investigating vandalism or
attempted thefts.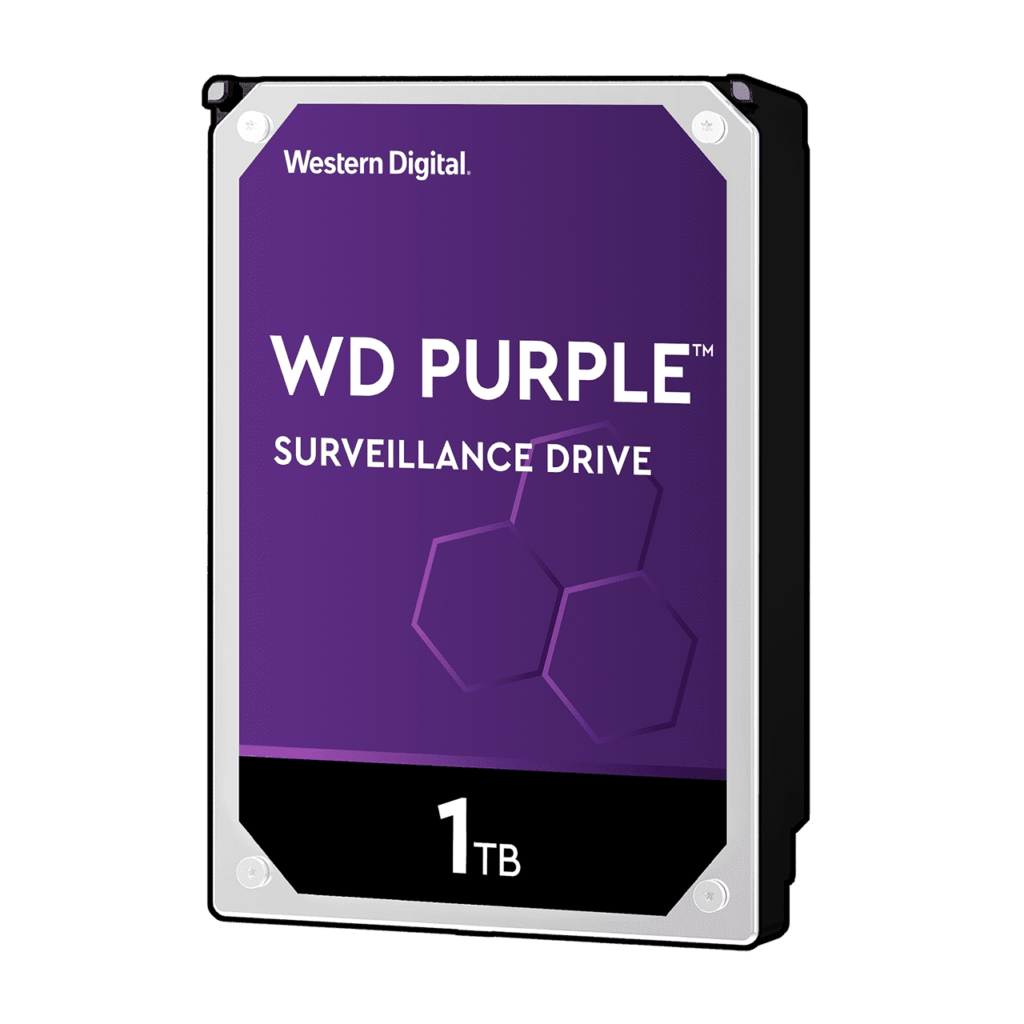 In addition,
Johnson Controls has selected WD Purple surveillance hard drives for
most all of their Tyco Cloud gateway systems. 
WD Purple drives deliver uncompromising video storage that can handle
the extreme demands of high temperature, high write volume, and 24/7
surveillance systems. Perfect for long lasting reliable operation as a key part
of the Tyco Cloud solution.  They also
come in a variety of capacities so one can best fit the number of cameras and
recording resolution needed.
Partnering to Deliver A World-Class Cloud-Based Security Solution
Tyco Cloud's ease of set-up and dynamic manageability functions, coupled with our reliable video storage, both in the camera and in the gateway, enables users with fast and extremely reliable access to security video.  Together, we're helping move security to the cloud so more organizations of all sizes can leverage video monitoring in smarter and more sustainable ways.
---
The Solutions Provider – Johnson Controls
Johnson Controls is a global leader creating a safe, comfortable and sustainable world. Our 105,000 employees create intelligent buildings, efficient energy solutions and integrated infrastructure that work seamlessly together to deliver on the promise of smart cities and communities in 150 countries. Our commitment to sustainability dates back to our roots in 1885, with the invention of the first electric room thermostat. We are committed to helping our customers win everywhere, every day and creating greater value for all of our stakeholders through our strategic focus on buildings. For more information, visit http://www.johnsoncontrols.com or follow us @johnsoncontrols on Twitter.
The Surveillance Storage Provider – Western Digital
Western Digital creates environments for data to thrive. As a leader in data infrastructure, the company is driving the innovation needed to help customers capture, preserve, access and transform an ever-increasing diversity of data. Everywhere data lives, from advanced data centers to mobile sensors to personal devices, our industry-leading solutions deliver the possibilities of data. Our data-centric solutions are comprised of the Western Digital®, G-Technology™, SanDisk®, and WD® brands.  For more information, visit http://westerndigital.com or follow us @westerndigital on Twitter.