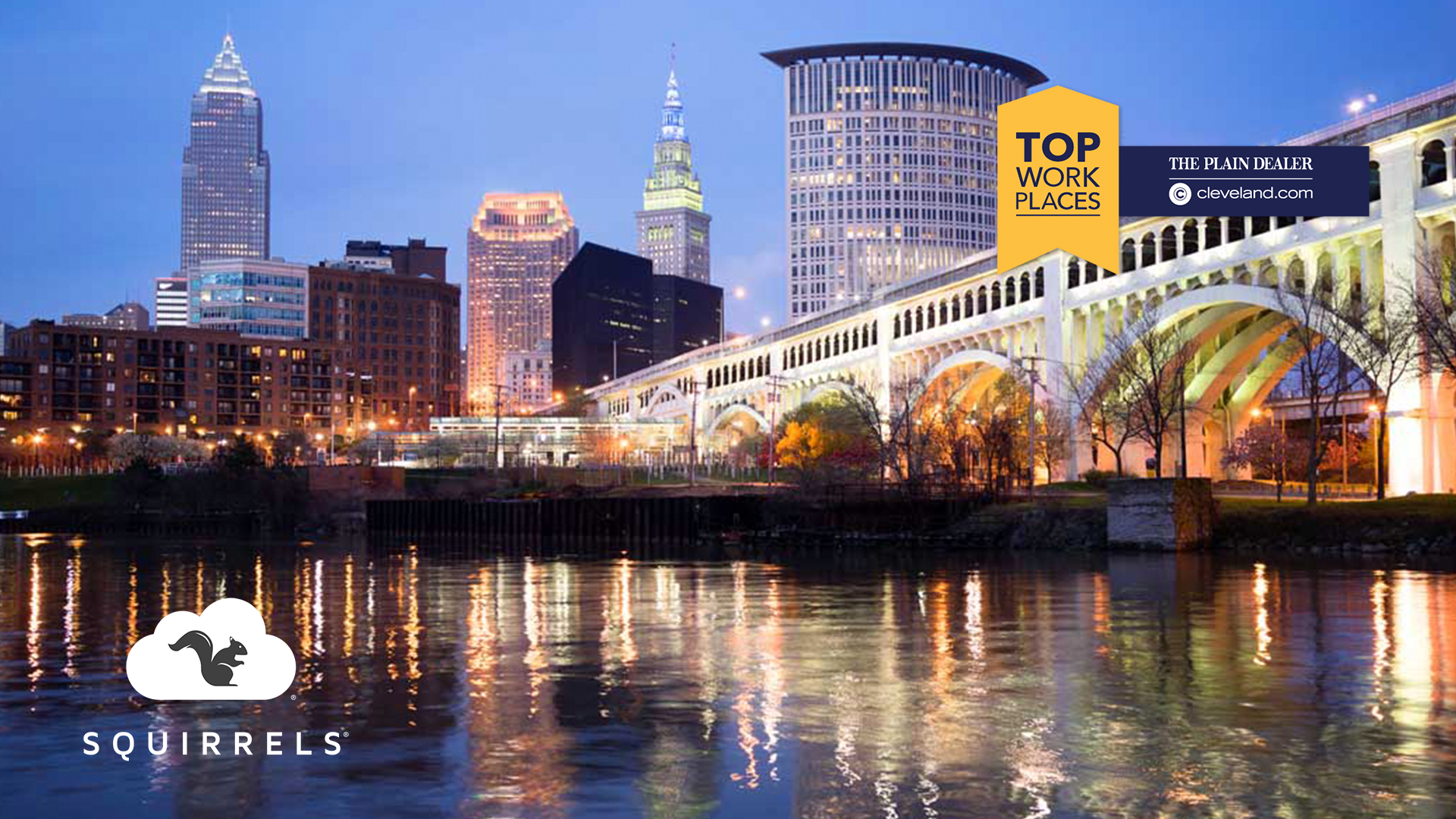 We're excited to announce that Squirrels received the Top Workplaces 2021 honor from The Plain Dealer, a major Cleveland-based news organization serving Northeast Ohio. The Plain Dealer along with its employee engagement technology partner Energage, LLC recognize top organizations in Northeast Ohio based solely on employee feedback. An anonymous survey measured 15 culture drivers that are critical to the success of any organization including alignment, execution, connection, leadership, benefits, motivation and more.
"During this very challenging time, Top Workplaces has proven to be a beacon of light for organizations, as well as a sign of resiliency and strong business performance," said Eric Rubino, Energage CEO. "When you give your employees a voice, you come together to navigate challenges and shape your path forward. Top Workplaces draw on real-time insights into what works best for their organization, so they can make informed decisions that have a positive impact on their people and their business."
Squirrels CMO Sidney Keith said that receiving this award was a great accomplishment following a year of uncertainty.
"Maintaining the Squirrels culture that we've all come to love was a challenge during the pandemic," Keith said. "We had to quickly adapt and embrace change. We're honored to know that our efforts over the past year have helped our employees feel safe, welcome and optimistic about their workplace. We strive to promote an engaging and fun environment, even at a distance."