The open-source community has spoken, and Lenovo has listened! It is my pleasure to share the news of a brand-new series of Linux® products that we are making available for the open source community.
Starting in early Q3 of the current calendar year, Lenovo will launch its first ever Linux® Community Series – Fedora™ Edition platforms, a suite of ThinkPad laptops preinstalled with the new Fedora 32 Workstation Linux operating system. Included in this collection will be the Lenovo ThinkPad X1 Carbon Gen 8, ThinkPad P1 Gen 2 and ThinkPad P53 mobile workstations, all available for purchase via the web.
As both a Lenovo employee and an active member of the Linux open-source community, the excitement surrounding this news is not lost on me. There is so much that this offering brings, but there are three major benefits that I see as a result of this partnership:
1. Smarter Technology for All
Our decision to offer this new lineup stems from the desire to consistently offer our customers choices when it comes to their technology. The Lenovo Software team is always seeking ways to enhance our devices and provide personalized experiences. Ultimately, we want to be able to provide Lenovo devices that have the software tools and programs that best meet the needs of all who want one, so expanding our offerings to include Fedora Workstation was an easy choice for us when the opportunity arose to collaborate with Fedora.
2. Better User Experience
There is a growing community of users who enjoy using Linux on Lenovo hardware, but historically have had to install the OS themselves post-purchase. This, of course, can be a time consuming and frustrating process. By expanding our inventory to be able to ship devices with Fedora 32 Workstation installed we're able to improve the user experience and get our customers up and running faster.
3. Confidence & Commitment
For the past several years, Lenovo has provided Linux-loaded devices for custom orders, but our web availability has been limited. By expanding our offerings, we are making a commitment to the open source community and demonstrating our desire to be a contributing member of it. We hope we are providing our Linux customers the confidence that their Lenovo device is fully supported with Linux and will work without any extra effort on their part.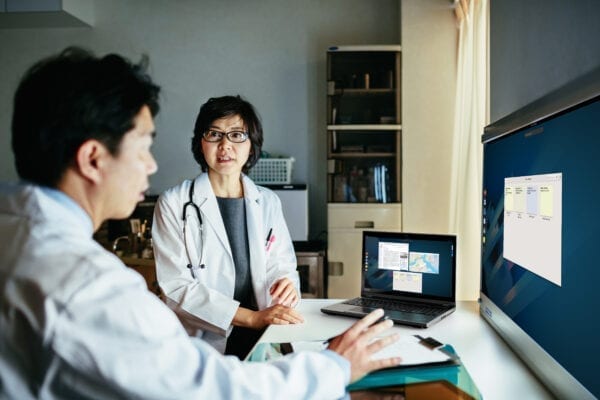 We look forward to providing more details on this Fedora initiative this summer, but this is just the beginning. We have so much more planned as we seek to further collaborate with the Linux community across multiple distros. A big thank you to the Fedora team for working with us on this collaboration and we look forward to sharing more announcements in the future.
LENOVO and THINKPAD are trademarks of Lenovo.  The registered trademark Linux® is used pursuant to a sublicense from the Linux Foundation, the exclusive licensee of Linus Torvalds, owner of the mark on a world­wide basis.  All other trademarks are the property of their respective owners.  ©2020, Lenovo Group Limited.