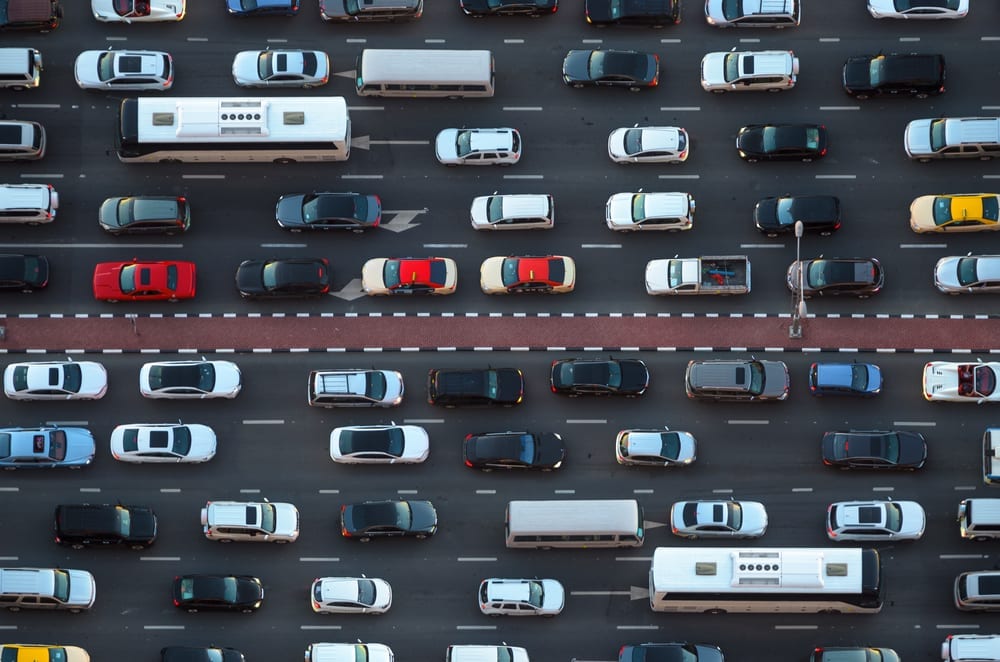 Traffic and congestion that comes with living and/or working in a city.Data shows that more than 500 cities in China have declared that they are developing smart transportation. On the road of intelligent transportation development, Lenovo is indispensable as a technology giant. Lenovo relies on its advantages in big data, algorithms, computing power and artificial intelligence to empower traffic and bring a new digital transformation to the city.
Empowered by Lenovo, Suzhou, a famous historical city south of China, is experiencing tremendous technological transformation.
Entering the Traffic Command Center of the Traffic Police Detachment, the first thing you will see is the electronic screen of the intelligent traffic control system platform.
The real-time traffic situation is displayed on the screen, with one glance you can clearly see where there is congestion and how many roads are blocked.

"This platform can automatically recognize the congestion and share alerts. After the traffic police department verifies, the police are dispatched to the scene to quickly clear the congestion up," said Ma Jindong, Director of the Traffic Control Center of the Suzhou Traffic Police Detachment.
The intelligent traffic control system platform is empowered by Lenovo's server products as its underlying device layer.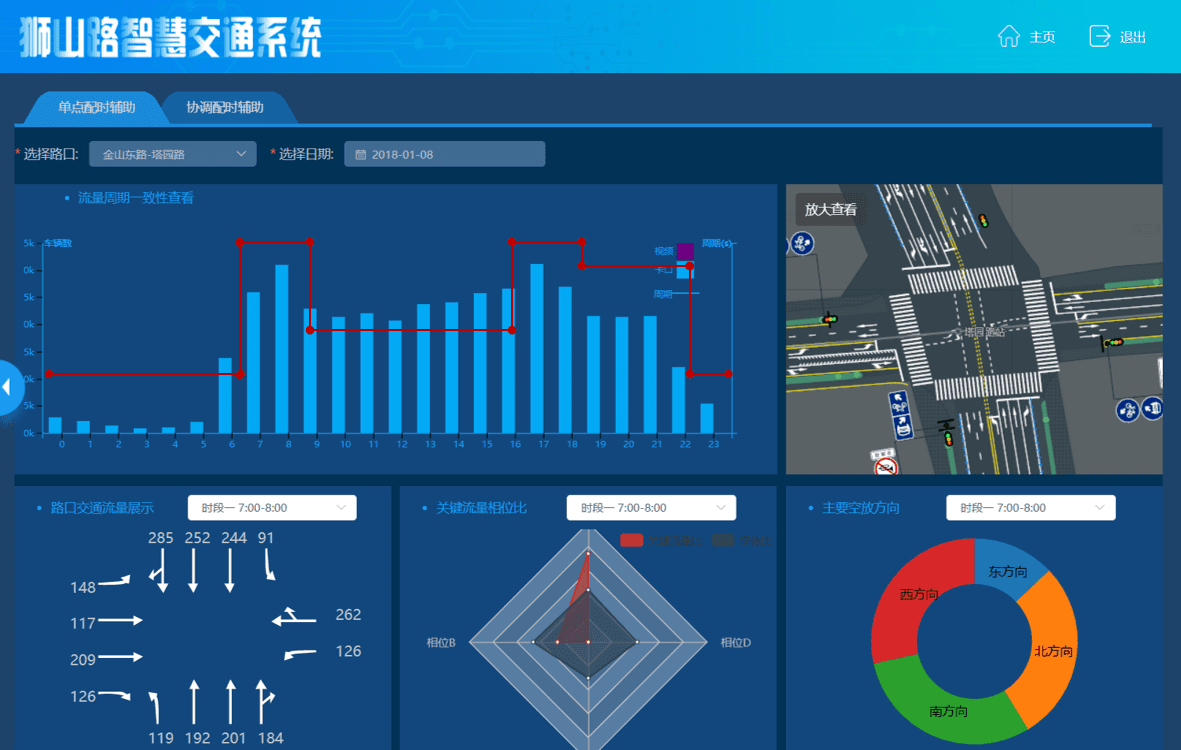 "The traffic in downtown Suzhou is complex. On one side, the historic city needs protection and on the other side, the traffic is heavy due to the rapid expansion of the city. With the increase in the number of private cars in the city, the emission of exhaust gas has continued to increase, and the environmental pollution phenomenon is also fierce," said Mr. Zhang Liang, Head of Lenovo's Big Data Intelligent Transportation project.
"We chose to collaborate with Shenzhen Urban Transport Planning Center and take a pilot project of Shishan Road in Suzhou City," said Zhang. Shenzhen Urban Transport Planning Center is one of the most comprehensive and largest urban transportation professional research institutions in China. It provides us with a very authoritative reference and transportation planning strategy."
Lenovo and Shenzhen Urban Transport Planning Center have investigated the traffic situation in Suzhou and jointly built the digital holographic perception of the Shishan Road in Suzhou.
Data aggregation
Shenzhen Urban Transport Planning Center uses geomagnetic bayonet, bus GPS, signal pedestrian detection, Wi-Fi probe, wide-area radar and other detection equipment to quantify the traffic operation of the area.
Combined with electronic police, high-definition video surveillance, high-altitude observation, bus stop, public security control and other cameras to cover all roads and corners of the area, eliminating the "sensing blind zone", breaking through the "blind spots" that human inspections cannot cover, building a huge yet meticulous data base.
Big data analysis
Lenovo's artificial intelligence technology is helping analyze real-time data and the traffic operation in the Shishan area is being simulated online to figure out the congestion.
A large-scale network topology calculation, traffic flow analysis technology and other technologies are used to construct an intelligent management platform which contains large data.
It can process real-time and simulate traffic operation by intelligent calculation and solve the problem of ground traffic including how to relieve congestion, how to connect the subway, how to set up the parking lot, how to set up traffic lights and how to plan the bus lines.
How does this intelligent traffic control system help citizens to travel?
"We have already solved the problem of parking difficulty in urban areas. Firstly, through the intelligent monitoring equipment, we scanned and monitored the data of 27 large commercial parking lots in the area, gained insights into the peak hours, the number of parking spaces and the matching degree of vehicle's entry and exit. Through this data, the various vehicle movements in the parking lot are simulated in the background," said Mr. Wu Yue, Chief Engineer of Shenzhen Urban Transport Planning Center.
"With the help of Lenovo's calculating power, combined with the data integration and algorithm of Shenzhen Urban Transport Planning Center, a set of targeted solutions is obtained to build a multi-functional parking service platform for the public.
The functions of platform include one-click search, indoor and outdoor integrated navigation, parking space reservation, parking space guidance, reverse car search, non-inductive payment and more. All running through the whole parking chain and accelerating the efficiency of public parking to ease traffic pressure," said Mr. Wu.
This smart transportation solution created by Lenovo and Shenzhen Urban Transport Planning Center has set an example for many cities in China and has become a new direction for technology to alleviate traffic congestion.
In 2022, the ITS World Congress will be held in Suzhou, China. This historic city has been reinvigorated into new vitality in the continuous development of smart technology.
About Shenzhen Urban Transport Planning Center
Shenzhen Urban Transport Planning Center Co., Ltd. (referred to as "SUTPC") is a new transportation technology company based on big data and intelligence. Through its past 20 years, the company focused on China's urban transportation policy research, planning and design, construction to operation and management of the entire industry chain, and has a strong industry influence in China. In April 2017, Shenzhen Urban Transport Planning Center officially obtained the strategic investment of Lenovo Capital and Incubator Group (LCIG), as well as the series of industry resource coordination, business docking and cooperation, and market promotion provided by LCIG to achieve comprehensive strategic cooperation between the two parties.