Advice from Sweden's Silver Snipers—aged 64 to 76—on embracing new challenges, building a team, and exploding esports expectations.
"Professional gamer" is a relatively new concept. Sure, competitive gaming kind of emerged decades ago, but the recent jump to a global scale with massive tournaments, fanatic audiences, and lucrative sponsorships will push esports revenue past $1 billion in 2019. For many, this seems like the arena of the young, at best capped by the Gen X adults who grew up with the first home consoles or PC games. And then there's the Silver Snipers.
This team of Swedish gaming pros, sponsored by Lenovo Legion, ranges in age from 64 to 76, each of them summoning a youthful, stereotype-shattering fearlessness. You may have spotted these five trend-breakers in outlets such as the BBC and Wall Street Journal.
The Silver Snipers recently won the World Cup against Finland, USA, and Germany at DreamHack Summer 2019. Since then, marathon gaming sessions unfolded to prep them for a trip to compete in Kiev this September.
We caught up with the team to see what drove them to claw their way into competitive gaming. Plus, a little advice from the Silver Snipers might inspire others—from teens to septuagenarians—to plunge headfirst into the world of esports. Here's the roster:
Öivind "Windy" Toverud, 76
Abbe "BirDie" Drakborg, 76
Wanja "Knitting Knight" Godänge, 64
Baltasar "El Niño" Aguirre, 65
Inger "Trigger Finger" Grotteblad, 67

What made you first commit to competitive gaming? Was there a specific moment when you knew this was worth your time?
"My son started to play [Counter-Strike: Global Offensive] when he was a kid, and I actually started playing with him as I wanted to learn about his interests. This curiosity led me to gaming. So with this said, I want grandparents and parents to get to know their kids, their interests and hobbies as they can learn and share common interest."
– Baltasar "El Niño" Aguirre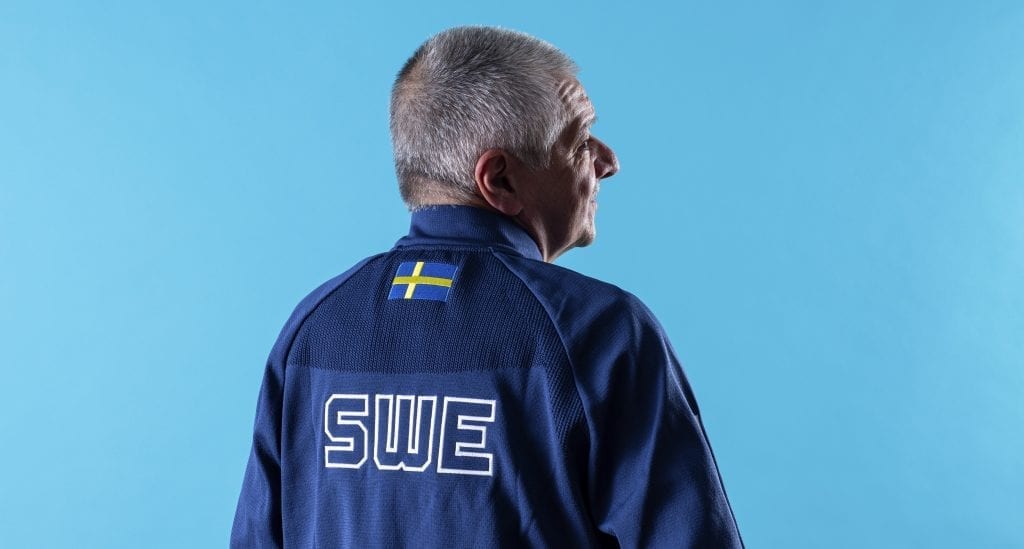 What keeps you going? Is it about the thrill of competition, the joy of working with a team, improving your skills, or something else entirely?
"My family are my biggest supporters, and they are proud of me and encourage me to keep on playing. Sometimes I compete with my grandchildren in the game and we have a lot of fun together. I love when I can see that I am improving. When I level up, I really feel happy that my hard work is paying off."
– Inger "Trigger Finger" Grotteblad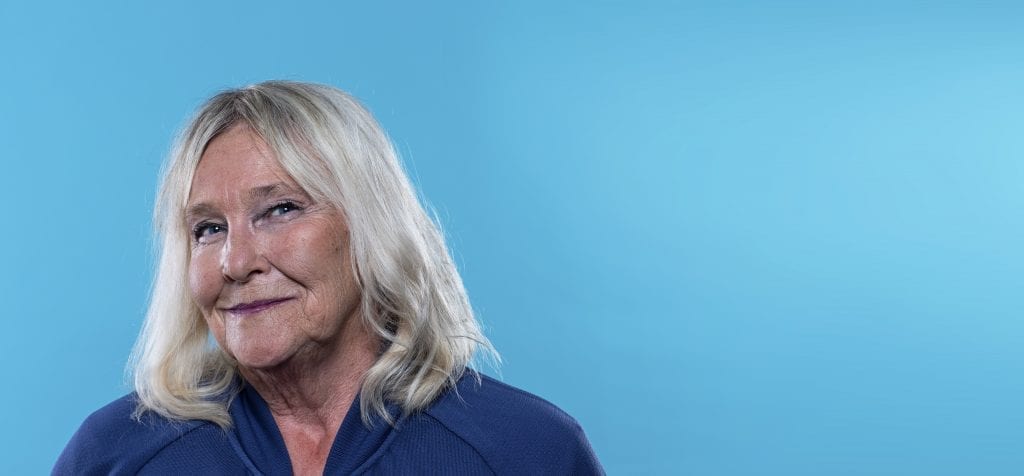 "Keeping the brain responsive and training the coordination between fingers and brain."
– Wanja "Knitting Knight" Godänge
"It's all fun to play for me and my teammates; winning is a bonus."
– Öivind "Windy" Toverud
A lot of people—young and old—can be intimidated by the complexity of modern games and the amount of skill required. What advice would you give to someone interested but afraid to explore the world of gaming?
"That was my feeling, too, before entering the gaming community, but I have found out that youngsters are getting a lot of skills out of gaming. They learn how to cooperate, how to make decisions rapidly, they need to be strategic, they learn programming, and many of them are entering the computer industry as programmers when they grow older. They also learn foreign languages and makes friends all over the world. We old people must understand that their world is developing for them. Most of the youngsters I meet in the community are dedicated to their gaming, and the gaming also keep them away from drugs and liquor."
– Inger "Trigger Finger" Grotteblad
"The great thing about esports and computer games is that everyone can do it. And the greatest thing is that you connect with so many people out there. I talk to people from all around the world when I'm gaming and all of us have different skills."
– Wanja "Knitting Knight" Godänge
"I would just say, GO FOR IT! You have nothing to be afraid of—the gaming community is not an excluding community."
– Öivind "Windy" Toverud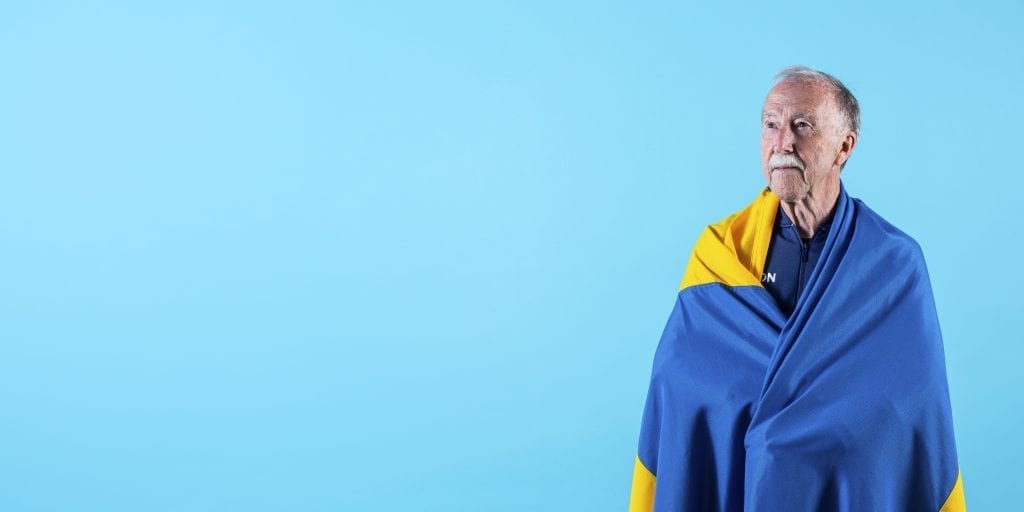 "I don't feel like a newbie as I have been using computers and software my whole life. I think it's important to people of all ages to challenge themselves and let the gap between ages grow smaller. The gaming community has really opened up their arms to us senior gamers. Wherever we go, we feel like rockstars."
– Wanja "Knitting Knight" Godänge
Do other gamers treat you any differently because of your age?
"It's very common that the youngsters don't believe that I'm a senior. I think that I get more respect as I'm older—they don't curse as much when I'm gaming with them. Usually they treat each other good, but of course it can happen that people are not so nice, but I tell them then or I just change maps. And of course it has some star value that I'm a part of the Silver Snipers."
– Inger "Trigger Finger" Grotteblad
These days, you are very recognizable characters in gaming community. How do you feel about the increased attention?
"It's flattering to get recognized in the public and I can often hear people whispering 'It's Knitting Knight!'"
– Wanja "Knitting Knight" Godänge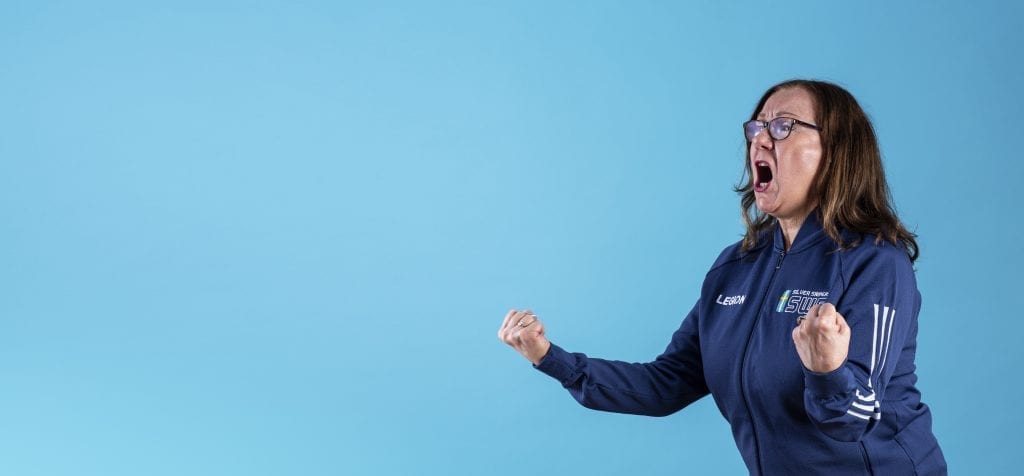 You have to keep improving to stay competitive, so what's the training regimen look like for the Silver Snipers?
"We have two boot camps twice a month at Inferno Online [a gaming center in Stockholm] and we practice for several hours. We practice everything: aiming, strategy, moving, different maps, and teambuilding. Each player also practices at home and sometimes we meet online."
– Abbe "BirDie" Drakborg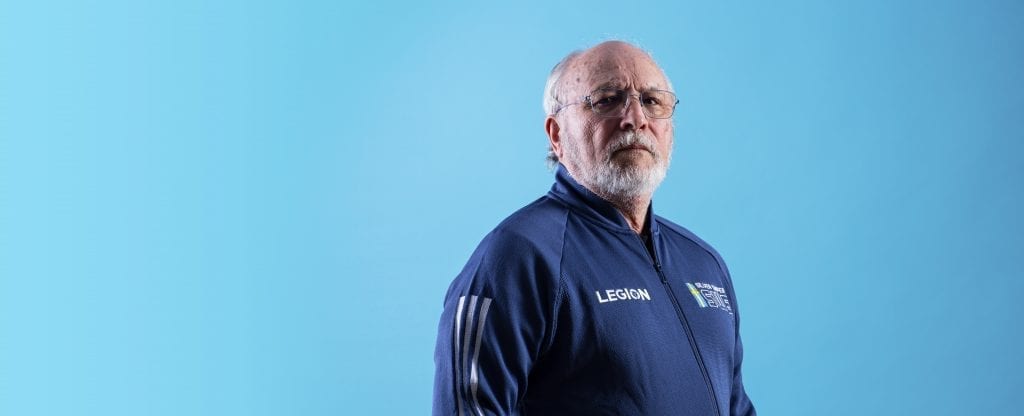 "The relationship with our coach, Fredrik 'jaegarn' Andersson, is built out of respect and friendship."
– Baltasar "El Niño" Aguirre
How has gaming changed your life beyond the competitive experience?
"My relationship with my kids and grandchildren has only been better since I started playing—we have found a common interest and that is fantastic! The impact has been overwhelming, beyond my expectations. Never did I guess that I would be a role model for women when I'm over 65 and show people that diversity rocks!"
– Inger "Trigger Finger" Grotteblad
What does the future hold for the Silver Snipers? What are the big goals in the short term and long term?
"Our big goal is, of course, to show people that gaming is for everyone and that if we can, so can you! Short-term goal is, of course, to win against the team in Kiev!"
– Abbe "BirDie" Drakborg
---
Keep up with the Silver Snipers here (including goodies like K/D ratios) and stay tuned to StoryHub for the latest on players breaking gaming stereotypes.