CRN®, a brand of The Channel Company, has named Seagate to its second annual Storage 100 list. The Storage 100 list recognizes industry-leading storage vendors that provide transformative products and services across components, systems, software, data management and data protection. It's featured in the April 2021 issue of CRN Magazine and online at www.crn.com/storage100.
As part of CRN's 2021 Storage 100, Seagate was named one of the "20 Coolest Storage Component Vendors," companies that are developing the parts used to build cutting-edge storage solutions who CRN says "give software and data the right base on which to operate."
CRN Senior Editor Joseph Kovar lauded Seagate's developments in edge-to-cloud open solutions, saying, "Seagate is best-known as a top hard drive and SSD developer but recently has invested in software and storage systems. Its Lyve is an edge-to-cloud mass storage platform that captures unstructured data in a storage infrastructure that ties the data center and cloud to the edge in a vendor-agnostic fashion."
CRN's editors called out the list of 20 "cool" component makers because, the article said, "While storage software defines the services a system provides to its users, hardware and software components define the systems on which the storage software runs. Processors, SSDs and hard drives, memory and controllers provide the right mix of performance and reliability needed to build storage infrastructures, and these companies make sure that happens."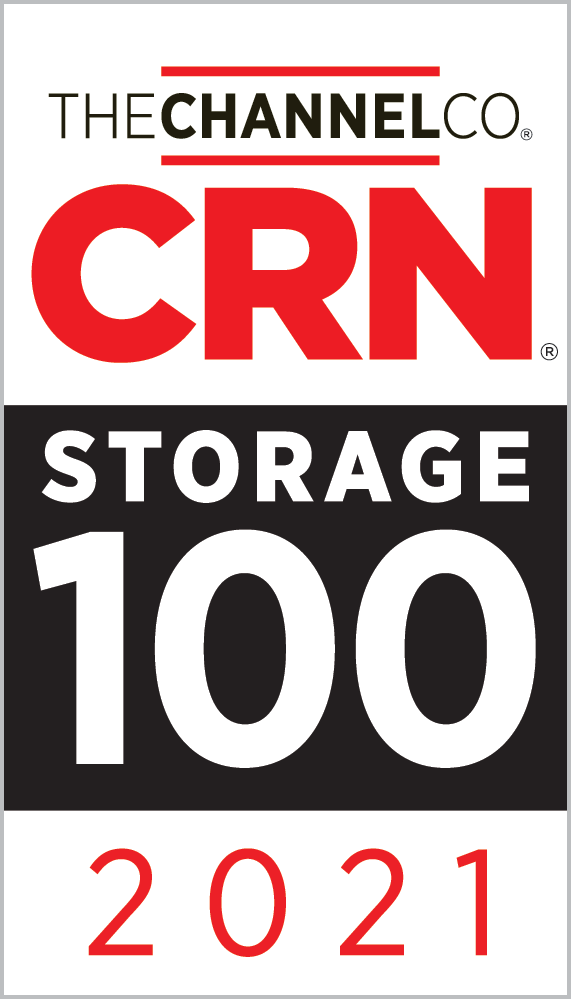 Chosen by a panel of respected CRN editors, the companies included in the 2021 Storage 100 list were selected for their perseverance in pushing the boundaries of innovation through cutting-edge technology and strategic partnerships. The list itself is offered as a valuable resource for solution providers looking to find vendors that can support them in a complex storage market with industry-leading storage offerings in areas such as software-defined storage, data protection, data management, and storage components.
"The 2021 CRN Storage 100 list recognizes the leading vendors that are delivering transformative advancements in storage technology and bringing the building blocks of modern solutions to solution providers," said Blaine Raddon, CEO of The Channel Company. "We are proud to acknowledge the vendors featured in this year's Storage 100 list and congratulate them for their investments in R&D, engineering, and innovation."