Highlights:
85% of students and teachers use 5 to 25 apps for school every day

If not managed right, this increased tech footprint creates a burden for IT

Unified solutions are up to the steep task of meeting the needs of all education stakeholders
---
The COVID-19 pandemic has upended education as we once knew it, shifting learning from classrooms to devices and driving the imperative that schools be ready for anything.
But this rapid change has been a surprise boon for teachers, students, administrators, and other stakeholders because it's been an unprecedented catalyst for digital transformation—and it's creating important opportunities to improve education as we know it.
---
👩‍🏫 💻 📚 Need a refresher on virtual learning best practices? Grab our ebook for tips, techniques, and tools.
---
At RingCentral Connect 2021, I sat down with Naveed Husain, Vice President of Vertical Sales at RingCentral, and Matthew Hoffman, CIO of Pennsylvania Highlands Community College, to talk about the most important communication and technology imperatives in education right now, and why a unified approach is the best way to keep everyone within school communities connected.
Key takeaways from our education session
Here are 6 key takeaways from our education session, Say goodbye to the school of hard knocks, say hello to easy school connections.
1. Students and teachers are experiencing app overload
Along with our partners at The Center for Digital Education Research, we recently talked to more than 500 stakeholders within education, including respondents in K-12, community colleges, and higher learning.
While we knew remote learning during the pandemic has required the use of more tech tools, our research revealed that for many in education, the tech footprint has become unwieldy.
According to our respondents, a whopping 85% of students and teachers are now using between five and 25 apps each day to facilitate learning—whether they're participating from home (or other locations) or on campus.
Video: Listen in to our RingCentral Connect as we discuss the next changes coming in education
2. Changing classrooms are stretching IT like never before
The high volume of apps is a lot for students and teachers to manage. But it's also straining IT departments, who not only need to provision must-have tools to everyone in the classroom but are also pressed with the critical task of keeping school safe.
It's a lot to manage. Handing out computers and ensuring that everyone has access to all those must-have apps. Making sure everyone is connected, and providing the fix when an individual or class is having connection problems—regardless of whether or not they're on campus.
It also means planning for whatever comes next, from tech that fits with how young people interact online to tools that will help schools weather whatever comes their way, from unforeseen closures to classroom emergencies.
3. In a world of online education, safety doesn't mean what it used to
Keeping students and educators safe has always been a top priority for schools. But safety takes on new meaning in today's world, and the tools used to facilitate education need to keep up with new imperatives. (As well, the need to meet safety requirements adds additional considerations to IT's plate.)
For starters, online tools used in classrooms have their own compliance requirements. For example, websites and apps used among students younger than 13 need to comply with COPPA, the Children's Online Privacy and Protection Act. Some institutions also need to comply with the Family Educational Rights and Privacy Act (FERPA).
IT also needs to consider teachers' vulnerabilities when it comes to interacting with students online. Although teachers need to be reachable by students, they may also not want to expose their personal information such as their personal phone number. The right tools need to honor both these imperatives.
4. Physical classroom safety isn't always a separate endeavor
But the need to put online safety at the forefront doesn't mean that classroom safety and emergencies are no longer relevant.
In fact, the shift to unified communications solutions that support both the needs of onsite students, teachers, and administrators, and those involved in remote learning, opens up new considerations where physical classrooms are concerned.
Specifically, it's critical that any communications solutions deployed offer E911 capabilities to connect seamlessly with emergency services.
As Matthew Hoffman noted in our session, Pennsylvania Highlands Community College has RingCentral configured so that emergency calls reveal the exact classroom where an issue is located, and to alert others on campus.
5. Kids don't use tech like they used to
From Snapchat to TikTok to the next viral app, kids are all about the latest technology. And their personal preferences bleed into how they use technology elsewhere, including at school.
For example, we're hearing that a lot of students use their smartphones for everything—including their schoolwork and reading.
As the old expression goes, if you can't beat 'em, join 'em. Instead of discouraging the use of tools that make students want to interact, deploy solutions that work well and offer a full, robust experience on any device.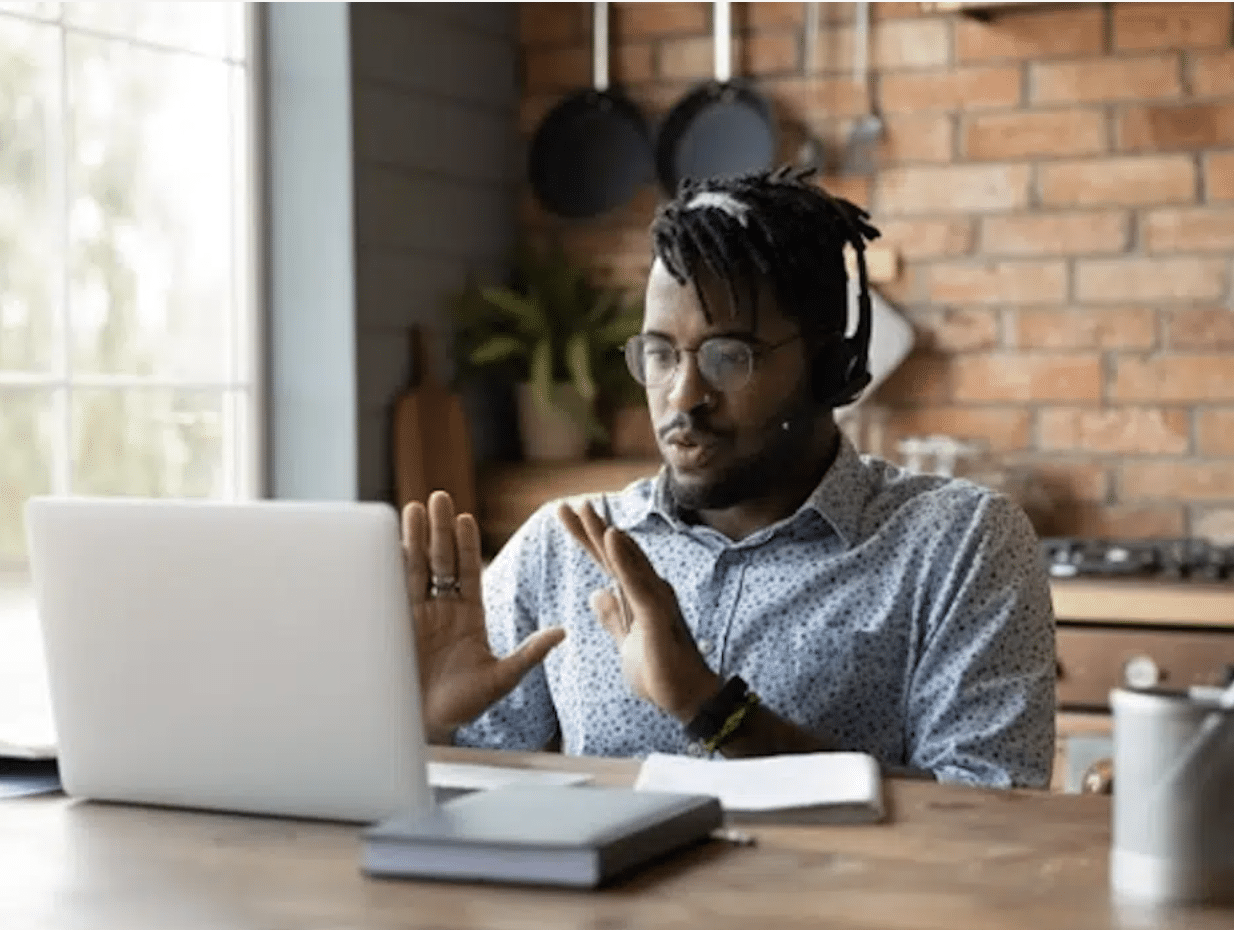 How to leverage a unified communications solution for virtual learning
6. All-in-one solutions are the answer
Does finding tools that satisfy all of the above themes sound like a steep ask? Deploying a unified solution can meet all the demands of modern education and flex as institutional needs continue to shift and evolve.
For example, in addition to providing a safe, secure, and reliable user experience on any device, RingCentral integrates with an ever-growing list of apps and solutions that students, teachers, and admins are likely already using for other purposes.
These integrations can reduce that steep app footprint we discussed earlier, enabling users to get more done in one place. They can also extend new and emerging capabilities into your communications platform, allowing institutions to seamlessly scale up new requirements, such as contact tracing.
A unified solution eases the burden on IT too, reducing the number of other applications they have to provision and manage, and providing centralized visibility and analytics into what's happening on the platform.
The future of education is here
Although the widespread adoption of online learning stemmed from a global emergency, the use of new classroom tools is opening up exciting opportunities in education.
To learn more about how schools can keep students and teachers happy and connected, don't miss our RingCentral 2021 session, Education: Say goodbye to the school of hard knocks, say hello to easy school connections, viewable on demand.
Originally published Dec 16, 2021, updated Dec 15, 2021
Learn together from anywhere with messaging, video conferencing, and phone calls—all in a single platform.