Who can you turn to for the lowdown on application transformation? Everyone is talking about the generational shift that is happening in the way applications are developed and delivered. There is a huge amount of hype in the market about containers and Kubernetes. You know that changes are happening and you need to understand how it is going to impact your organization, your infrastructure and your operations.
We've brought together two thought leaders for an interactive conversation to provide you with insight on the challenges facing organizations who are pursuing application modernization and how to overcome them.
Stephen O'Grady is a co-founder and Principal Analyst of the developer-focused analyst firm RedMonk. Regularly cited in publications such as the New York Times, BusinessWeek, and the Wall Street Journal, Stephen's work revolves around understanding developer needs and trends and working with businesses to help them work more effectively. He also wrote the book "The New Kingmakers".
Jaynene Hapanowicz is CTO and Senior Vice President of Technology Transformation and Services Development for Dell Digital, the global IT organization that supports Dell Technologies, and one of the largest commercial web sites – dell.com. In her role, she leads Dell Digital's transformation, cultivating emerging technologies like artificial intelligence, automation and machine learning, as well as advancing organization-wide adoption of DevOps and creating an industry-leading developer and data science experience.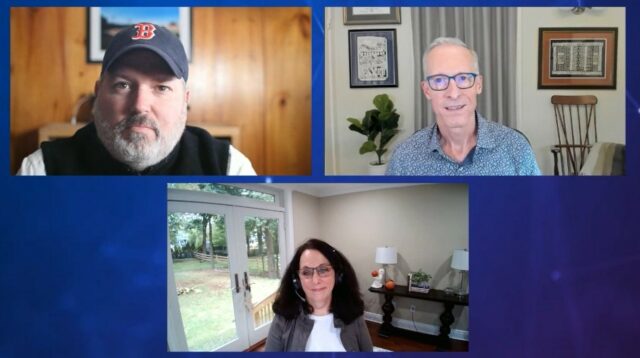 Some of the topics discussed are:
What are the key changes that are happening that impact application development and delivery?
What are the challenges to adopting cloud-native constructs and transitioning from virtualized monoliths to containerized microservices?
What are some examples of successful strategies for evolving enterprise architectures and operational practices to modernize your portfolio of applications.
Please listen in on this discussion and join the dialog through the chat function of this LinkedIn Live event that originally aired on October 26th 2021.
View the LinkedIn Live event recording here.
You can find out more information on Dell Technologies solutions with VMware Tanzu here.