Countless lives around the world have been affected by efforts to contain the spread of coronavirus, causing massive changes in daily routines. For a huge population of parents and children, the disruption of the school day has derailed learning progress and work life balance, and it may permanently impact an entire generation of humans at critical phases of learning. Schools quickly closed around the world and extra-curricular activities stopped. Students in the middle of their academic year—and many parents—worried about how their children would continue to learn effectively at home.
In India, two non-profit organizations, Children's LoveCastles Trust (CLT) (one of Lenovo's 35 Year Grant winners) and Meghshala Trust, developed a specialized plan to empower teachers and keep children learning. The two organizations actively seek ways to improve education in India by using smart technology, including Lenovo devices and Motorola phones, to digitize education.
Prior to COVID-19, CLT created an entire ecosystem for e-learning for classrooms under the umbrella of e-Patashale programs. CLT built a large repository of 20,000 STEM videos in English, Kannada and Hindi with additional resources such as lesson plans, real-time experiments, and assessments which get loaded onto the plug & play android device—'CLT Lab in the Box' along with data analytics for tracking usage. This technology is used in 12,000 rural classrooms, impacting 80,000 teachers and 2 million children. But once in-person schooling stopped, there were no students in those classrooms to experience all that content, and teachers wondered how they would be able to teach their students digitally.
"When the COVID-19 crisis caused additional challenges to students, teachers, and parents, CLT repurposed its large repository of curricula-aligned digital content to regional languages available for all on mobile phones," said CLT founder Bhagya Rangachar. "The Lenovo Foundation was our first supporter and the 6-week long campaign, #StudyFromHome, has picked up from 4,000 to 8,000 users."
Lenovo's aid to CLT not only eased the worry of teachers, but it also assisted parents in their children's learning at home.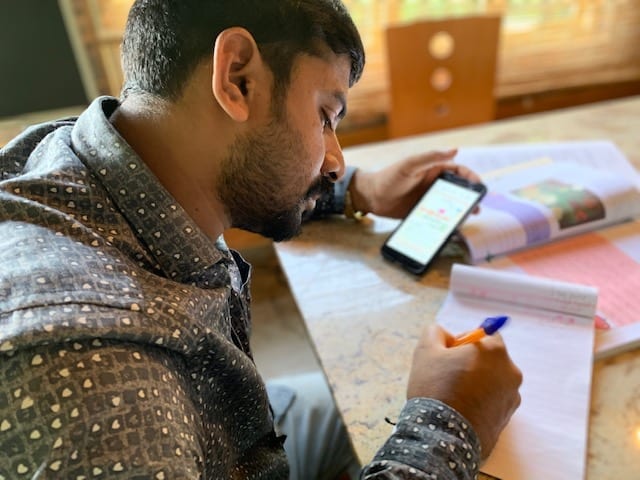 With the help of the Lenovo Foundation, CLT launched the #StudyFromHome campaign through the free distribution of digital resources through JIGI-JIGI, the student app.  Jigi Jigi can be downloaded for free on the Android Playstore. The content is available online and offline and can be accessed on CLT's e-learning YouTube channel Study-e-Station.  The applications are available in three languages: English, Kannada, and Hindi.
Experience e-Patashale: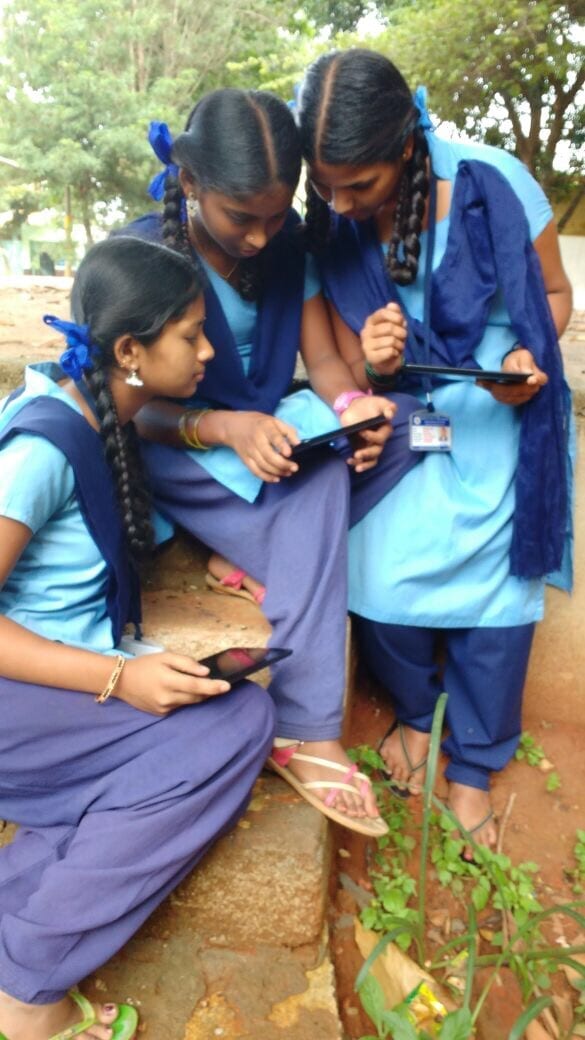 On the other hand, many teachers use Meghshala Trust's well-established app, which is web-enabled and Android-based. The app focuses on capacity building for teachers with training components built into the e-lessons.
Over the last two years, Lenovo supported Meghshala by providing tablets and smart phones for both teacher training and student use, helping reach more than 1,800 schools and 4,900 teachers in Karnataka (in South India) and Manipur (in North East India).
The e-lessons are aligned to the National Council of Educational Research and Training (NCERT) curriculum. The content has interactive multimedia lessons to help teachers engage with students. With in-house animations and science experiments, the Meghshala content is visually rich with lessons for grades 1-8 across Science, Mathematics, English, Social Studies and Environmental Science.
Since social distancing and lockdown measures began in response to COVID-19, Meghshala has seen greater than 18,000 app downloads. But the lessons were not originally intended to scale out and support the unique challenges of fulltime remote learning. To support the needs of students, teachers, and parents at home, Meghshala redeveloped the app to work on laptops and computers outside of the classroom. Now, the app has concept-based student models and curriculum-aligned, self-guided lessons. There are short  professional development modules for teachers, e-lessons by teachers for students' use, and science experiments and math learning content available on the Meghshala YouTube channel.
Both Meghshala and JIGI applications further assist the students' and teachers' online learning by providing individual resources from NCERT's curriculum.
JIGI includes a downloadable textbook, assessments, and various information to improve their teaching skills.  JIGI-JIGI includes interactive and animated video lessons for students, and do-it-yourself experiments.  The new application, JIGI-JIGI has already been accessed by 8,000 students and parents.
Meghshala, to date, has more than 210,000 students and 7,000 teachers using the application.  It is actively being used in over 3,500 schools in four Indian states: Karnataka, Manipur, Meghalaya, and Sikkim.
Lenovo's support of technology for communities in India is just one example of how the Lenovo Foundation lives its mission.  Lenovo continues to support communities around the world by providing technology for educational resources in distance and remote learning. Lenovo's technology is helping students of all backgrounds achieve success in their educational pursuits, fulfilling Lenovo's mission to provide Smarter Technology for All.