Highlights
Learning management systems and communications platforms are both essential tools in the hands of modern educators.

Combining the two technologies can enhance student engagement and accessibility.

RingCentral's communications solution for education integrates with LMS systems seamlessly.
---
Twenty years ago, today's modern communications platforms would have seemed almost magical to people. Even ten years ago, learning management systems (LMS) that we take for granted, like Blackboard and Canvas, would have been considered revolutionary.
---
Make an educated decision when purchasing an LMS with this guide. 💻 Don't just go with your gut. Get ready now.
---
How combining communications platforms and LMS enhances the learning experience
Today, we're comfortable with communications platforms, and we've seen the benefits of learning management systems. Combining the two enhances the learning experience in numerous ways. Here are just a few.
Boosts engagement
One of the biggest challenges of remote learning is retaining students' attention. When it's easier than ever for them to browse the Internet during class, promoting engagement and genuine interest is even harder.
Luckily, a learning management system comes with a multitude of tools designed to capture students' attention and encourage participation. A communications platform is the key to unlocking that potential to its fullest.
Learning management systems allow students to share files, participate in class discussions, and submit assignments. This is key to remote learning, but it isn't always exciting.
By contrast, communications platforms have a social aspect that an LMS can't easily replicate on its own. In essence, if the LMS is a substitute for the classroom experience, a communications platform promotes the social aspect of education, propping up the inter-student contact that is so lacking in virtual spaces.
In other words, communication is the glue that holds a community together. The more fun these systems are, the more likely students will engage with them.
Highlights transparency
We've all heard educators encourage curiosity by saying that if one person has a question, others are probably wondering the same thing.
Communications platforms are ideally suited to meet this need because questions asked in one thread don't go anywhere; they're archived forever and publicly viewable. Many communications platforms even include search functions, so students can look for keywords that may be relevant to their immediate questions.
This means that common queries need not be hashed out again and again, and instructors are saved from repeating themselves.
Sure, learning management systems have their own chat functions, but these lack the ease and flexibility of dedicated communications platforms. They also tend to be less accessible.
Some platforms even allow for the creation of bots that automatically respond to certain questions, saving time for instructors and students alike. These functions support learners around the clock. It's like an automated FAQ!
Enhances accessibility
Education is notorious for creating an infamous cycle in which students who fall behind become increasingly shy and increasingly discouraged, thus falling even further behind. Conversely, encouraged students are increasingly confident and monopolize class time with their own contributions.
An LMS is a great tool for organizing classroom discussions, and here's another instance in which it's nicely complemented by a communications platform.
While it can't do everything, a communications platform can ameliorate the worst symptoms of the aforementioned problem by introducing an informal tone into the classroom environment, encouraging even shy students to feel comfortable participating.
A communications platform also connects people almost constantly. Never have others been so reachable, and the chat-room nature of the discussions lacks the formality and time that sending an email entails.
Of course, there is a danger in relying too much on this connectedness. You don't want to be contacted during weekends or vacations; neither do your students. But canny educators understand that this potential pitfall also presents an opportunity. If you show your students that you respect them and their time, they are likely to do the same for you.
This can only help you in the never-ending quest to capture attention and prompt engagement—always a goal and benefit of learning management systems.
Integrate further
As amazing as the integration between an LMS and a communications platform can be, you can push it much further. Many communications platforms offer other extensions and tools that can enhance the experience for students.
For example, some platforms allow extensions that can make the educational experience into a sort of game, giving points and offering other incentives at the educator's discretion. (Some even refer to this process as "gamification.")
This strategy works particularly well for quizzes and multiple-choice questionnaires. Some even have a leaderboard to allow for intra-class competition! A small prize—a token, perhaps, or some bonus points—can be a great motivator. You can be sure that'll keep students in constant communication.
As previously discussed, the ultimate goal is to make the experience as fun and exciting as possible while enhancing the sense of a class community. To create even more closely knit groups, you can always organize students into teams and administer group rewards.
If students feel intrinsically motivated to show up and participate, you've already won more than half the battle.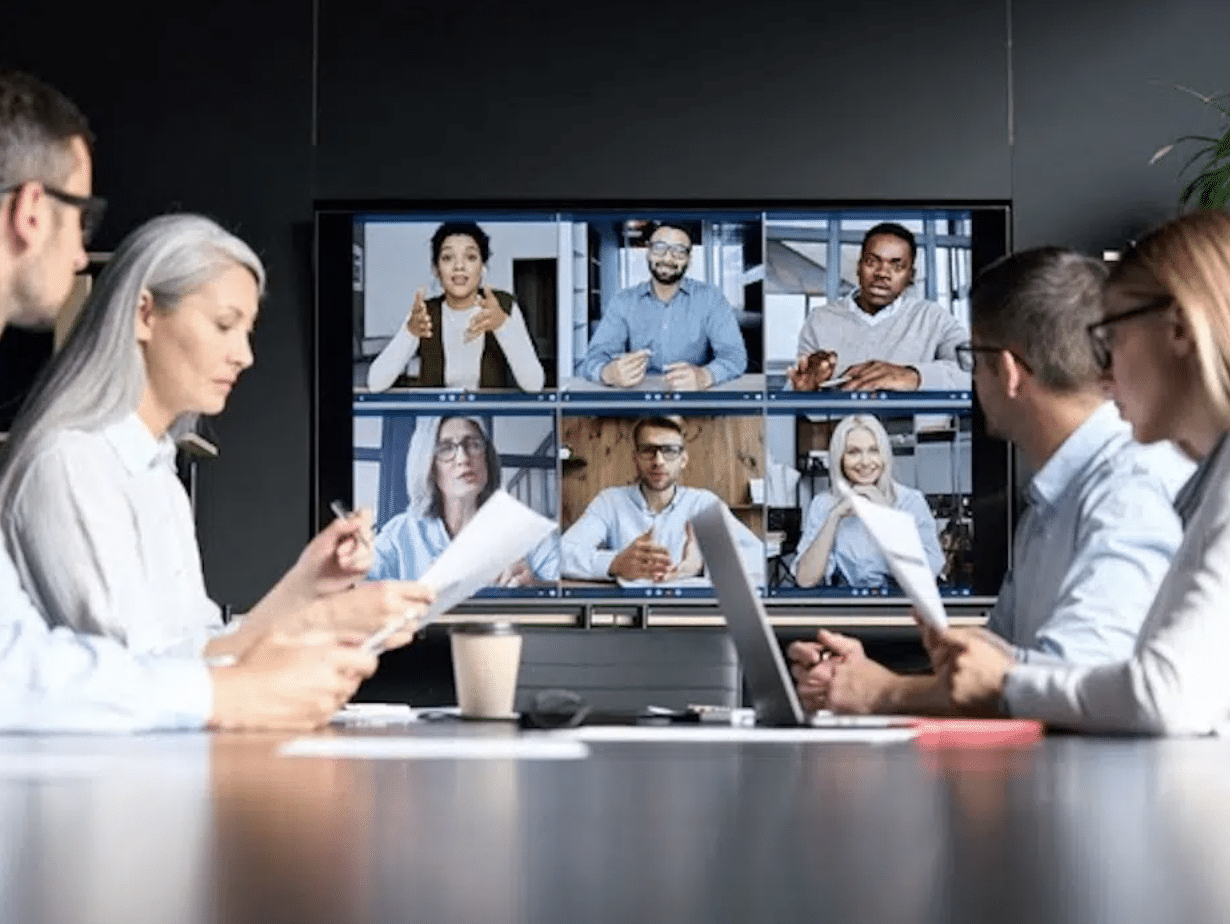 UP NEXT: 5 best practices for video conferencing in schools
Combine LMS and communications for the best results
Introducing an LMS into the classroom can have an enormously positive impact on the educational experience for teachers and students alike, but if the goal is to truly unlock the enormous potential of today's technology, there's no reason to stop there. Adding a communications platform built for education is the next best step.
RingCentral collaborates with schools and universities to find what technology best suits them. With more universities signing up every day, RingCentral has a strong industry background in communications for education. Don't be left behind. See how it works today.
Originally published Nov 16, 2021, updated Nov 09, 2021