March 30, 2021 – Today Lenovo announced Lenovo Device Intelligence Plus, a new enhanced version of its cloud-based Software-as-a-Service (SaaS) device health management tool. With this move, the company extends its commitment to—and our footprint in—the Digital Experience Monitoring (DEM) space. DEM solutions such as Lenovo's give enterprises the means to make data-driven business decisions to help optimize helpdesk costs while increasing employee productivity and satisfaction.
Lenovo Device Intelligence Plus is specifically designed to take advantage of Lenovo's unique position as a leading technology provider for commercial IT teams. After surveying customers to understand their largest unsolved IT pains, Lenovo developed an advanced predictive analytics solution with a flexible, extensible architecture and enhanced security.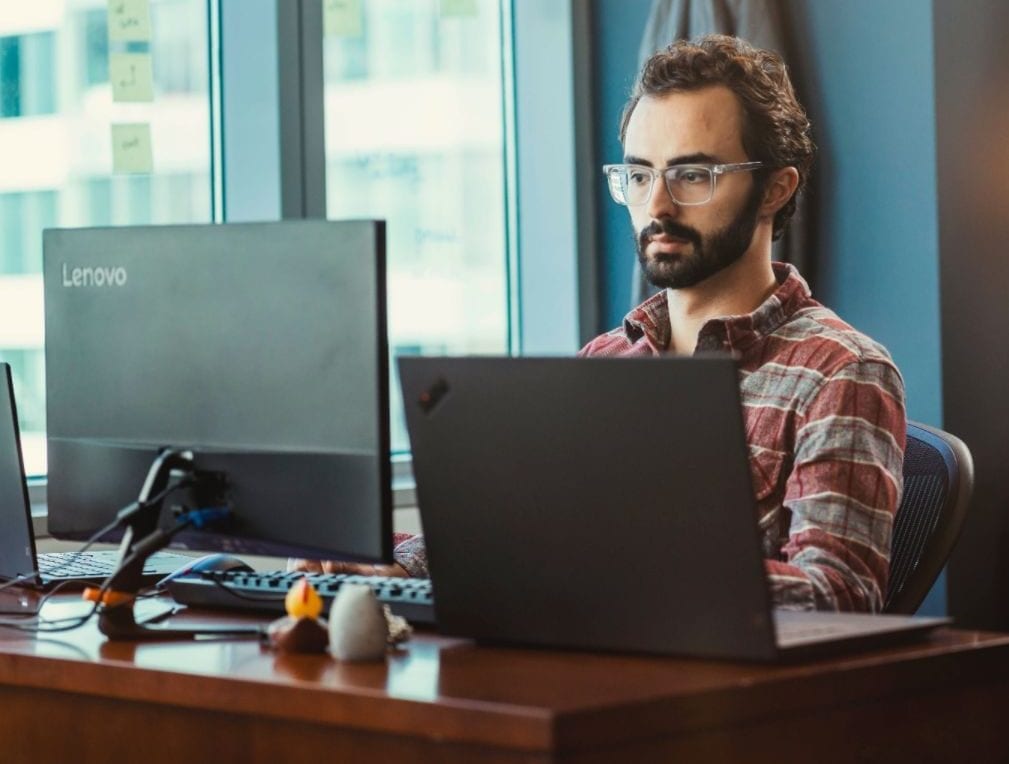 Lenovo Device Intelligence, unveiled last September, assists enterprise-level IT administrators in the monitoring, diagnosing and remediation of PC issues while leveraging Lenovo's AI predictive analytics to help predict potential system failures or performance issues before they occur. The new Lenovo Device Intelligence Plus solution carries over Lenovo's signature AI-driven predictive analytics and adds even more proactive device insights and increased functionality to drive better business outcomes. The tool collects 10,000 data points every 15 seconds from each device, allowing it to monitor millions of aggregated data points across the fleet in real time. (It's important to note here that Lenovo Device Intelligence Plus is built on a multi-layered security stack with strict data privacy policies and takes a stringent approach to protecting sensitive customer data. More later in this release.) Then it reports on device health trends and provides deep root-cause analytics, quantifies end-user productivity impacts driven by IT resource constraints and gives valuable insights to inform decisions such as hardware and software investment right-sizing for better business outcomes. All this can greatly help a company optimize its support costs, increase end-user productivity and improve overall end-user experience.
When developing Lenovo Device Intelligence Plus, Lenovo worked with Lakeside Software, a recognized industry leader in the DEM space. By integrating Lakeside's solution with Lenovo's own predictive analytics software, Lenovo has built a solution that provides a wider set of analytics and more tools to drive actionable insights and proactively impact service operations.
Remote management challenges in IT
Managing a large fleet of PCs can be challenging even in the best of times. Of course, that challenge has been accelerated by the pandemic, which caused an explosion in the number of people working remotely. Many trends of this era–including employees working more from home–are likely to stick around for the long-term as offices become more of a hybrid "business center."
The impact has been felt by IT professionals seeking to diagnose and mitigate common and sometimes systemic PC health and performance issues. As more is demanded of IT professionals, they find themselves looking for ways to automate tasks to keep up.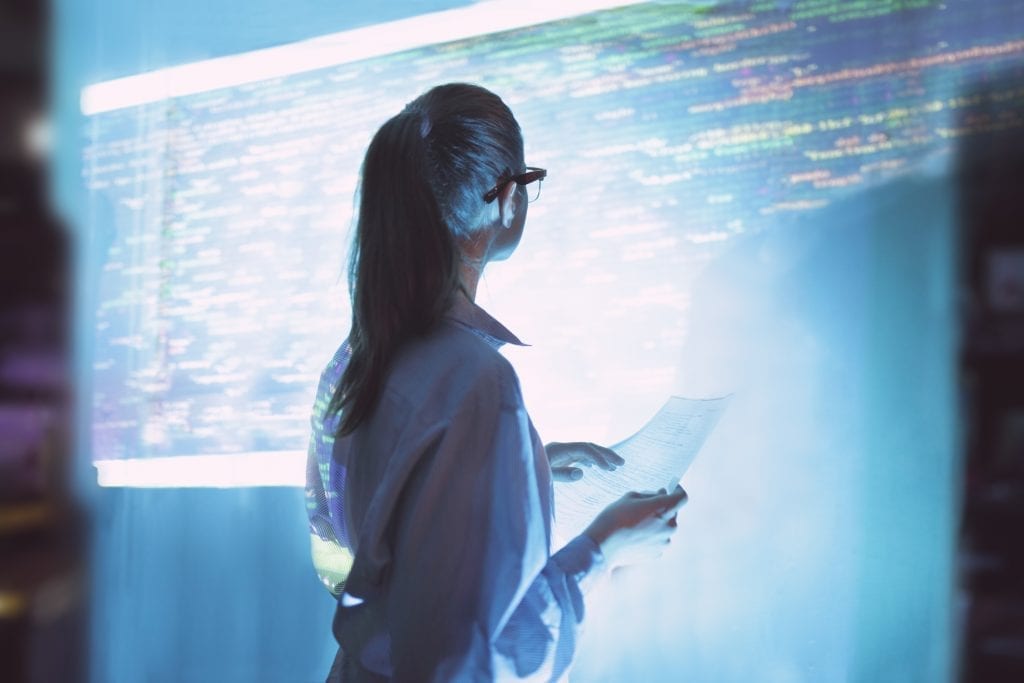 Our predictive analytics engine applies machine and deep learning artificial intelligence (AI) models to an organization's environment to help predict common end-user pain points such as "blue screens of death," hardware failures such as HDD/SSD and batteries, and applications that can cause performance degradation issues. As the models become richer and more sophisticated with more data, the technology learns and gets smarter over time, being able to predict issues with greater accuracy.
Enhanced tools for resolving issues
Lenovo designed the Lenovo Device Intelligence platform to help IT pros better monitor the health and performance of both Lenovo Think-branded and third-party PCs.1 Lenovo Device Intelligence Plus builds on Lenovo Device Intelligence's advanced predictive analytics, proactive insights and alerts, robust reports and fleet health scoring. It also adds enhanced insights, alerts, reports, analytics, and more options to execute issue remediations. For deeper insight into PC health, it features productivity impact assessments driven by IT resource constraints, root cause issue analyses, and peer benchmark comparisons. It also features user experience scoring, asset optimization insights and more.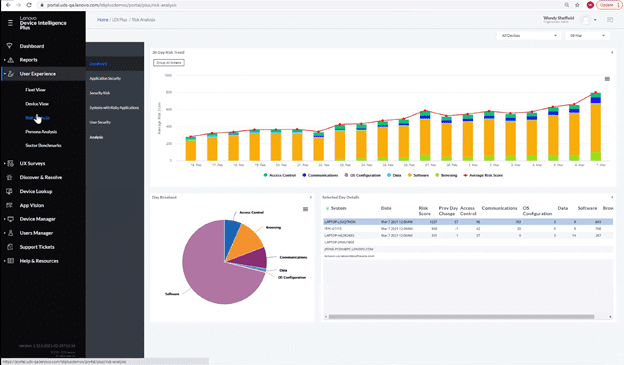 Lenovo Device Intelligence Plus gives IT organizations robust capabilities to:
Monitor and assess with real-time sensor monitoring of millions of datapoints for broader visibility into fleet health and productivity impacts
Predict and prevent, optimizing support and increasing employee uptime and productivity
Analyze and resolve, swiftly mitigating issues and improving key Mean Time to Resolution (MTTR) metrics
Optimize and improve to keep fleets running at peak performance and improve the employee experience with technology that fits a business' needs
Impact of predictive analytics
When a large organization begins leveraging predictive analytics, the impact can be enormous. A 2017 McKinsey study concluded that predictive analytics can drive a 10-40 percent reduction in IT maintenance costs and a 30-50 percent reduction in device downtime.
Lenovo Device Intelligence Plus uses S.M.A.R.T. insights to prevent battery and SSD failures2 while also mitigating performance degradation issues such as system slowdowns and crashes. Based on Lenovo internal testing, LDI Plus has, on average, an 85 percent accuracy rate in predicting the most common "blue screen of death" failures before they happen.3 The Lenovo Device Intelligence deep learning model has also proven itself to be more than 90% accurate at pinpointing current and new applications that cause performance degradation.4
Another way of quantifying the impact of Lenovo Device Intelligence Plus is to estimate the level of ROI a large organization can potentially realize by using the solution for a few years.  By using Lenovo Device Intelligence Plus, our research suggests enterprises can:
Realize an estimated $3.2 million in estimated industry average annual ROI through the optimization of hardware and software assets5
Save an additional $186K in annual service desk improvements6
Save approximately 95 hours per end-user per year due to IT improvements7
Strict data privacy protection
Lenovo Device Intelligence Plus is built on a multi-layered security stack with strict data privacy policies. It follows industry best practices and takes a stringent approach to protecting sensitive customer data. Protection measures include:
Individual tenants so each customer's data is partitioned and kept completely separate
Hosted multi-region tenants ensure compliance with regional data privacy requirements
More secure, encrypted APIs
Web-app firewall providing IP/domain whitelisting, attack monitoring and intrusion detection
Strict user access policies
Pricing and Availability
Lenovo Device Intelligence Plus will be available starting in March 2021 in 44 markets spanning AP, China, EMEA, LAS/Brazil and NA. Volume-tiered pricing is available for subscription licenses.8 For more information, visit our website.
About Lenovo
Lenovo (HKSE: 992) (ADR: LNVGY) is a US $50 billion Fortune Global 500 company, with 63,000 employees and operating in 180 markets around the world. Focused on a bold vision to deliver smarter technology for all, we are developing world-changing technologies that create a more inclusive, trustworthy and sustainable digital society. By designing, engineering and building the world's most complete portfolio of smart devices and infrastructure, we are also leading an Intelligent Transformation – to create better experiences and opportunities for millions of customers around the world. To find out more visit https://www.lenovo.com, follow us on LinkedIn, Facebook, Twitter, YouTube, Instagram, Weibo and read about the latest news via StoryHub.