February 28, 2022 – Today Lenovo™ introduced its new IdeaPad™ Gaming 3i and IdeaPad Gaming 3 laptop series in two screen sizes, 15-inch and 16-inch, that are ideal for younger, new gamers entering this world of gaming who want to impress with the right gaming firepower. This re-energized lineup sports a stylish makeover inside and out with improved thermal components for quieter gameplay, fresh chassis colors and high-performance detailing, not to mention a beefed-up WQHD+ panel option.
The new IdeaPad gaming laptops are portable enough to tote virtually anywhere like to class or friends' dorm rooms for marathon gameplay sessions, yet more powerful than an ultrabook for playing top titles and tackling schoolwork (or a side hustle) without breaking the bank. A quick peek under this machine's hood reveals powerful processing and graphics for budding gaming prowess and top-notch streaming – making it a great choice for first-time gamers who could also use a little help from Lenovo's signature gaming keyboard. Another device designed for daily use for gaming, school or work is the ultra-light Lenovo Legion™ M600s Qi Wireless Gaming Mouse that delivers performance, comfort and precision for all the right moves and 80 million clicks.
Keep Cool, Quiet and Game on
It's hard to forget that first feeling of exhilaration when finally gaming with high-octane gaming swag. Built with a streamlined design, prepare to fall in love with the quiet Lenovo IdeaPad Gaming 3 series with cool blue decorative piping accents surrounding its rear I/O cutout. Offering more than a cleaner look and feel, this updated rear notch design also enables better port accessibility, cable management, and for slipping it into a backpack with ease.
These sleek, minimalist Windows 11 gaming laptops with up to a 165Hz refresh rate deliver a gorgeous gaming experience and killer quality videos via an entertainment system that's gaming-optimized and packs top-notch performance with an option of up to 12th Gen Intel® Core™ i7 H-series processors or with AMD Ryzen™ 6000 Series processors.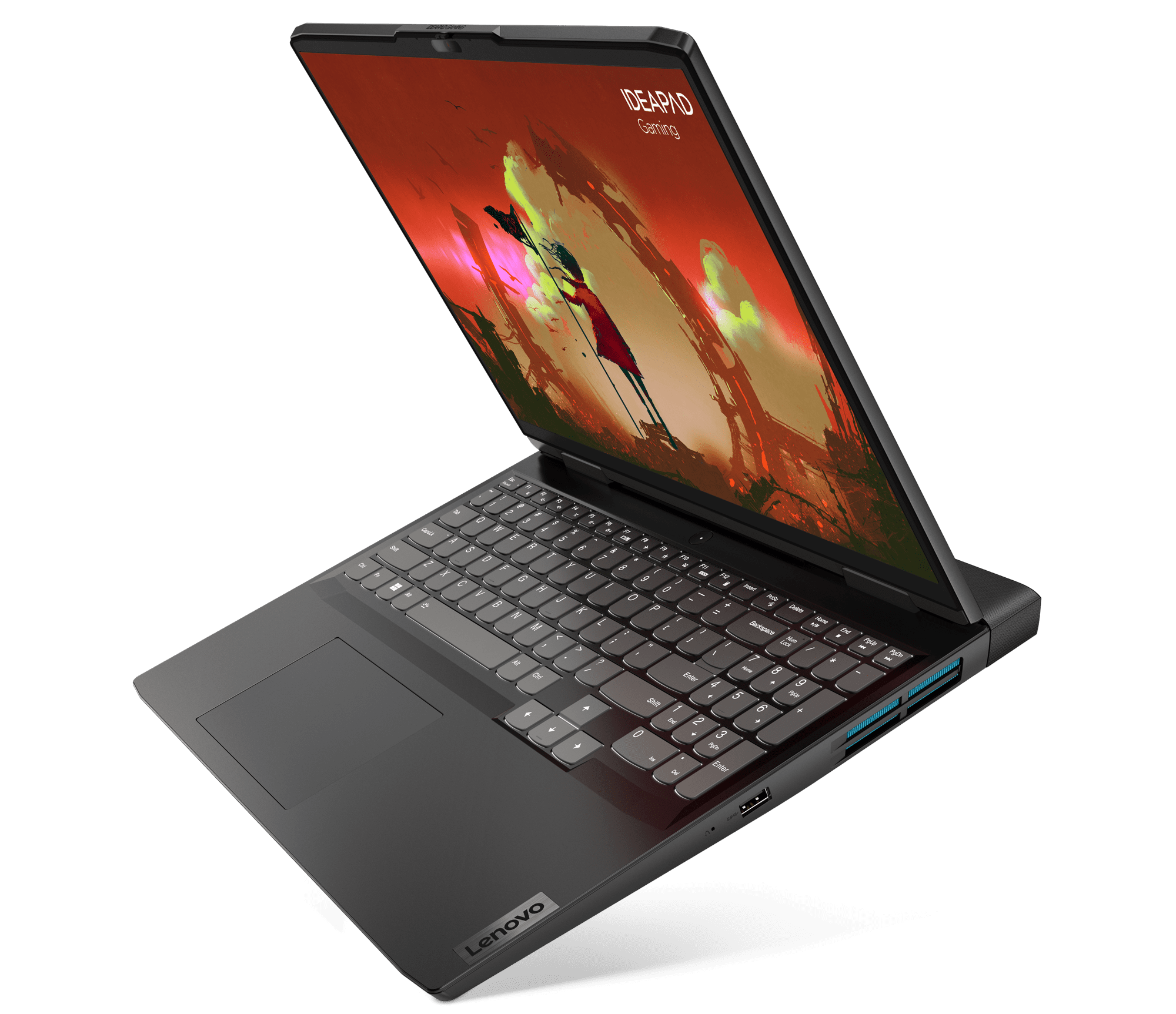 Get the heart racing with graphics power that exceeds expectation with the option of up to NVIDIA® GeForce RTX™ 3060 Laptop GPU to deliver enhanced experiences across creation, gaming and productivity on the IdeaPad Gaming 3i. Make friends (and frenemies) jealous as they watch this portable laptop come to life during daring gameplay or when engaged in intensive tasks for class projects. Clever quad vent thermal technology allows for quieter, more efficient cooling performance from an optimized ventilation rate of up to 20 percent larger than its previous generation. So no more whirling laptop fans drowning out lectures in class. Also noteworthy is the 10 percent increase in fan airflow from innovative quad vents located in between the lid and the base with vents on each side, all of which feature distinctive blue accent detailing as an extra nod to its Lenovo gaming heritage.

For those in search of a 165Hz high refresh rate, the IdeaPad Gaming 3i and IdeaPad Gaming 3 laptops offer up to a 16-inch WQHD+ (2560 x 1600) IPS 16:10 display with 100 percent sRGB color gamut and 500 nits brightness​. Also available is the more compact 15.6-inch WQHD (2560 x 1440) 16:9 display​ option1, offered in up to two chassis design hues, including Onyx Grey and Glacier White2 for that 'so fresh and so clean' feeling.
Experience next-level gaming with expert tuning from Nahimic® Audio 3D Sound System and Lenovo's signature snappy gaming keyboard with optional 4-zone RGB backlighting on selected models. Take advantage of a top-placed 1080p FHD webcam with privacy shutter on the 16-inch model​, plus opt for upgraded storage options.3 What's more, users can now discover their next favorite game with three months of Xbox Game Pass via Lenovo's collaboration with Microsoft on Windows consumer laptop line-ups, such as IdeaPad Gaming and Lenovo Legion.4 Game Pass provides access to over 100 high-quality PC games with new games added all the time. With the new Xbox app for Windows PC, gamers can discover games, browse the library, view recommendations, and filter by genre with Game Pass.4
Lighten Up with Wireless Gaming
The Lenovo Legion M600s Qi Wireless Gaming Mouse delivers amazing performance, precision, and better ergonomics. Crafted with a short, low arch and slim waist with mirrored-textured side-grips, the Lenovo Legion M600s Qi Wireless Gaming Mouse provides lasting ambidextrous​ comfort to both claw-grip and fingertip gamers.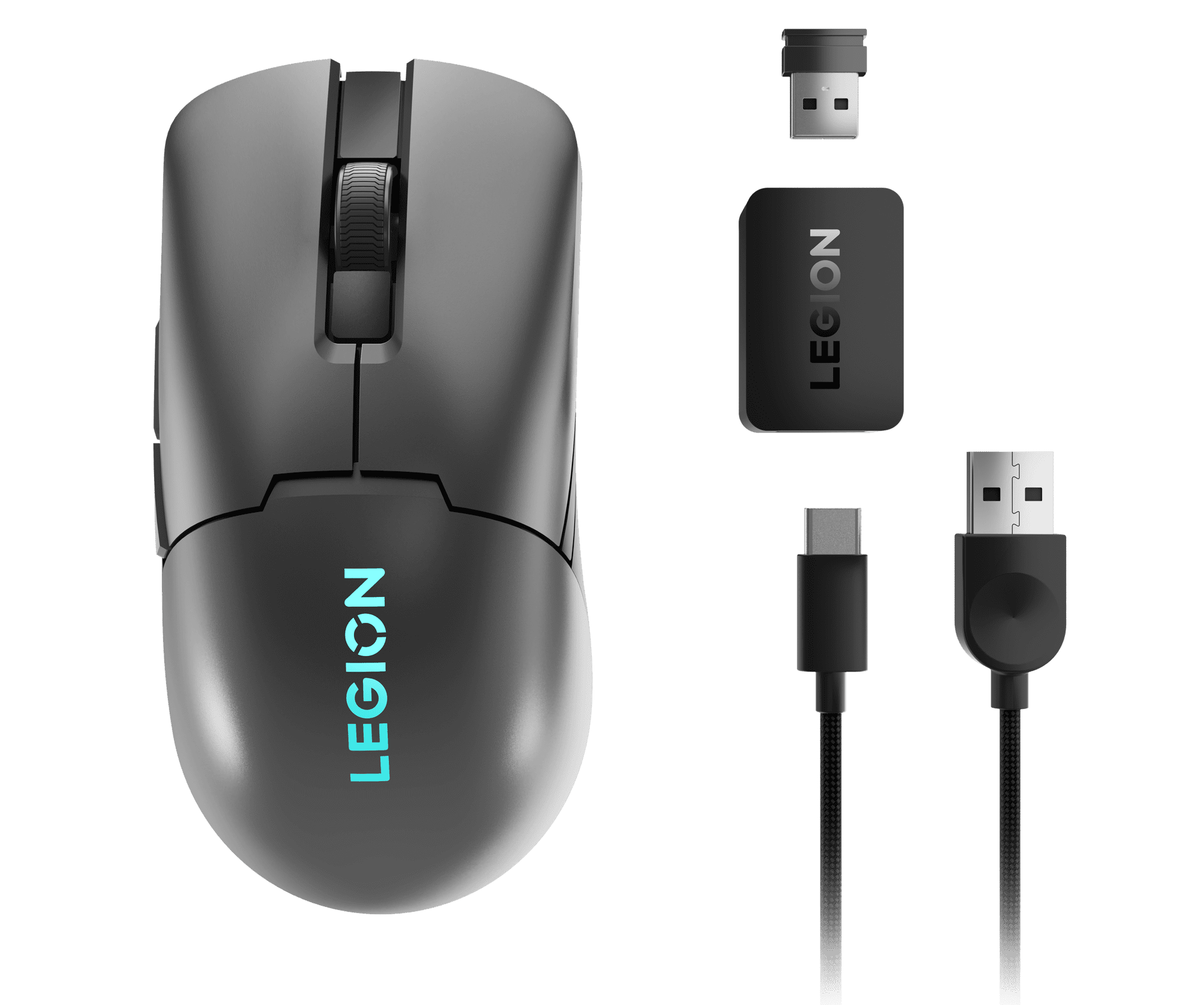 With a light weight of just 75g, mouse delivers a near-frictionless tactical gliding experience with 100 percent Teflon® (PTFE) feet making faster, larger swipes possible so no gameplay action is wasted. Speaking of nothing wasted, a piece of the Lenovo Legion M600s Qi Wireless Gaming Mouse securing its battery is built with post-consumer recycled plastic5 known for its excellent heat resistance. Mouse also features ingenious sensor technologies such as 19,000 DPI via Pixart 3370, 80-million-click rated optical micro-switches and up to six programmable buttons.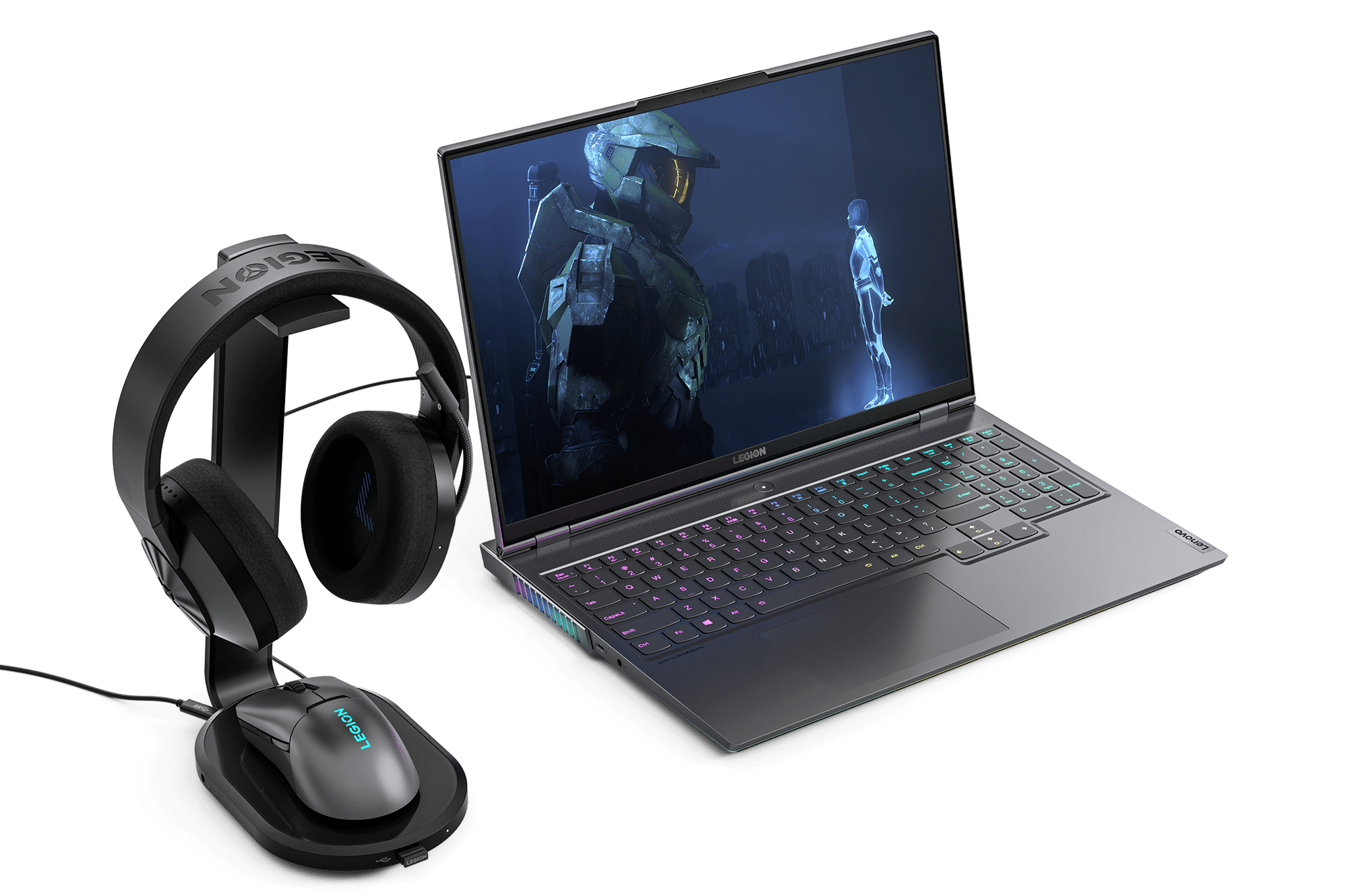 Fully programmable with nearly 16.8 million RGB ​lighting combinations, the Lenovo Legion M600s Qi Wireless Gaming Mouse is capable of a lossless 2.4GHz Bluetooth®​ and wired connection. Can be easily charged via wired USB-C® or wirelessly with a suitable Qi charger, like the one inside the Lenovo Legion S600 Gaming Station's base. With loads of battery life6 on a full 2-hour charge, and up to 10 hours7 after just a quick 10-minute charge, gaming won't be left in the dark again.
Visit the Lenovo StoryHub newsroom for images, full specs and the following sites for more information: Lenovo's MWC Event Page and Lenovo's MWC Virtual Showcase.
Product Videos:
EMEA Pricing and Availability8
The 16-inch IdeaPad Gaming 3i laptop with Intel Core processor will start at €1099 (including VAT) and is expected to be available starting in June 2022, and the 16-inch IdeaPad Gaming 3 laptop with AMD Ryzen™ 6000 Series processors will start at €1099 (including VAT) and is expected to be available starting in July 2022.8
The 15-inch IdeaPad Gaming 3i laptop with Intel Core processor will start at €999 (including VAT) and is expected to be available starting in May 2022, and the 15-inch IdeaPad Gaming 3 laptop with AMD Ryzen™ 6000 Series processors will start at €999 (including VAT) and is expected to be available starting in June 2022.8
The Lenovo Legion M600s Qi Wireless Gaming Mouse will start at €99.99 (including VAT) and is expected to be available starting in July 2022.8