Lenovo employees have re-engineered their annual global month of service to ensure that their ability to give back and their community members' safety are not hindered by COVID-19. While COVID-19 has disrupted so many day-to-day interactions for communities around the world, Lenovo employees worked closely with community partners and NGOs to accomplish Lenovo Foundation's mission to empower under-represented populations with access to technology and STEM education while social distancing. For most of the projects, this meant creating a new, "virtual volunteer" opportunity.

Since 2017, Lenovo employees around the world have collaborated over a week or month timeline to give back to local communities, including large events at Lenovo's offices in China.
Throughout the month of October, Lenovo employees will be providing virtual mentorships, book readings, career shadowing, and even constructing a special STEM activity book for pediatric hospital patients. In many projects around the world, employees worked with existing community partners to determine how they could safely continue their annual day of service. The focus on checking in with existing partners and determining a way to help them has benefitted many NGOs that have had to drastically shift their approach or face new challenges during the pandemic.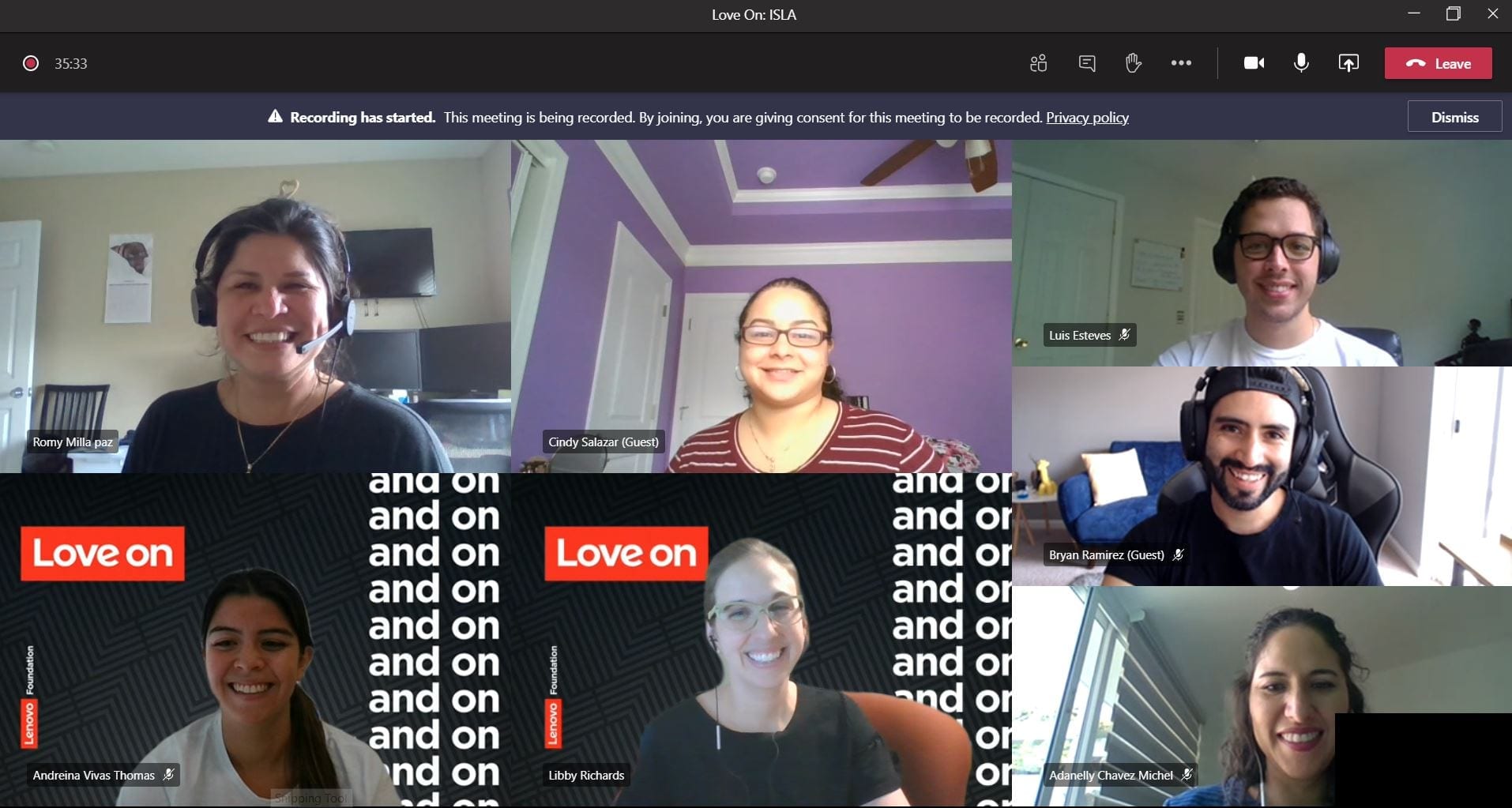 Employees already kicked off a project with Immersion for Spanish Language Acquisition, an organization based near Lenovo's North America Operational Center, which helps immigrants integrate into U.S. culture while maintaining pride in their Latin American heritage and culture.
"We're looking forward to continuing to collaborate with Lenovo during their annual Global Month of Service. While numerous elements about day-to-day life have changed, when it comes to working and learning in a virtual world, through partnership we've been able to make the pivot together and are grateful to Lenovo for their commitment to our work and willingness to engage with their time and talent. These virtual experiences make a positive difference in preparing our students for the future and helping them to build the skills they will need to thrive," stated JD Hoye, CEO from NAF, a major partner of Lenovo's in North America.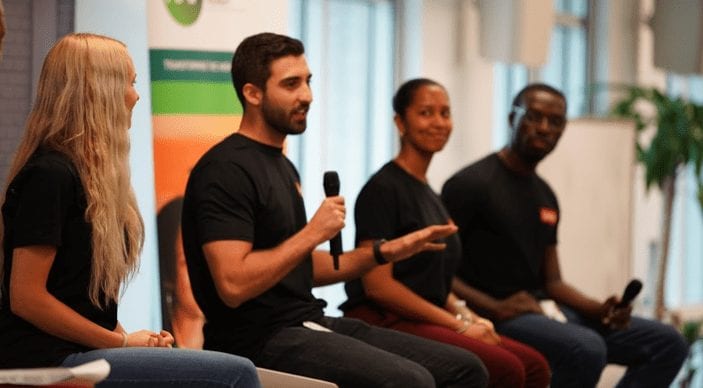 Lenovo has provided career panels and mentorship for NAF students on a regular basis (2019 Global Month of Service panel pictured below). This year, the same mentorship resources will be available to students through online mentorship and videos.
Lenovo's annual month of service has been growing steadily since it began. Projects are led by individuals in each office who volunteer to organize a project for their office colleagues. With regular alignment and guidance from Lenovo's global philanthropy team, passionate volunteer project leaders have taken Lenovo's community outreach to scale since its beginnings in 2017. In 2019, the global initiative had spread to 86 projects across 54 offices. COVID-19 initially presented many obstacles, challenging employees to completely rethink their definition of community service. Leaders have demonstrated agility and dedication by shifting from providing in-person mentorship to virtual interviews and panels conducted through NGO partners. They were also helped by early testing with virtual volunteerism through projects from Lenovo's Summer interns.
"Many employees were driven by in-person volunteerism in the past, but the creativity of some projects and the fact that we can reach employees who work remotely- far away from our brick and mortar offices- has made me feel like going forward, we'll probably always include virtual volunteer opportunities during global month of service," said Sydni Collins, Lenovo Foundation Program Manager and global project leader of the Love On Global Month of Service.
Lenovo's global philanthropy team and in-office project leads have created more than 130 projects for employees, allowing them to give back to their communities, and even join projects that benefit communities around the world through the virtual context.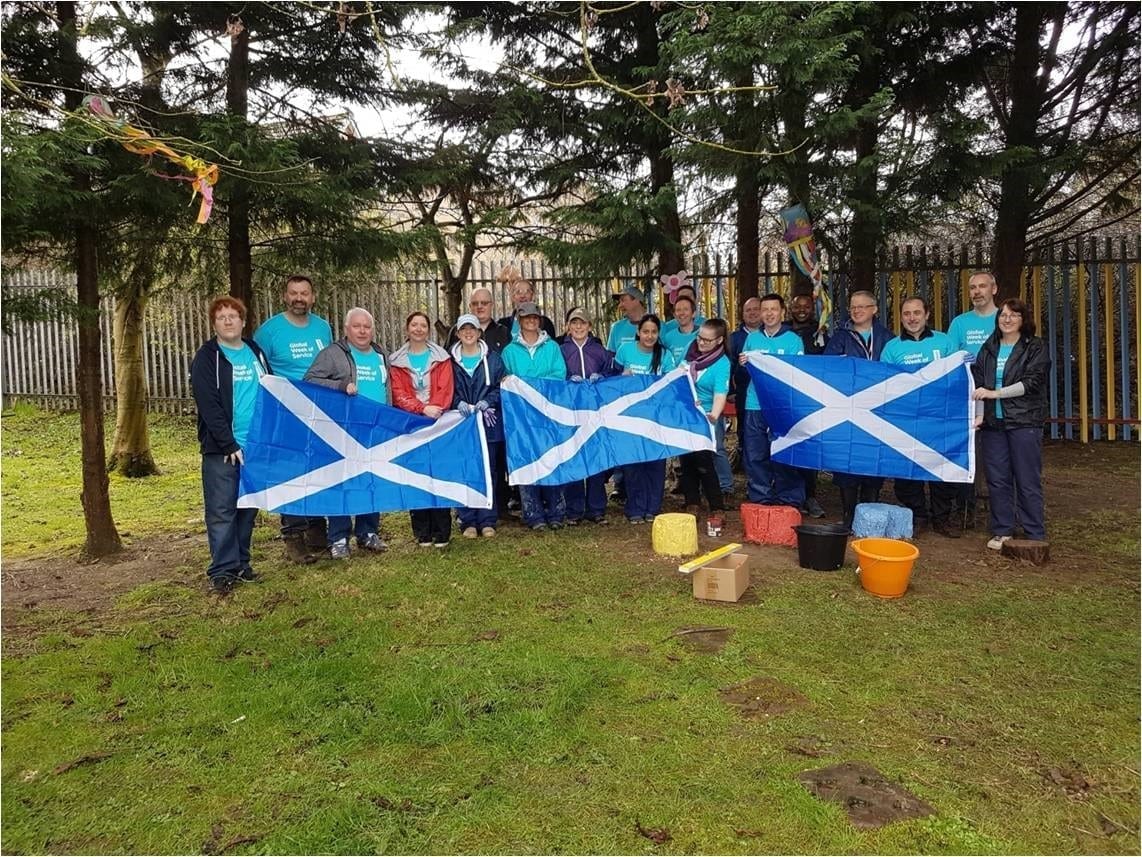 Employees in Scotland will work with Kirkriggs School for the fourth year in a row, maintaining their partnership through COVID-19.
"I'm so proud of how quickly our team pivoted, and the variety of amazing ways for employees to engage virtually. Our ability to overcome the challenges of COVID-19 and continue giving back to our communities highlight our cultural strengths of entrepreneurial thinking and collaborative teamwork at Lenovo, not to mention our appreciation for the unique and diverse communities where we do business," said Yolanda Conyers, Lenovo Foundation President and Chief Diversity Officer at Lenovo.
Join Lenovo employees in virtual volunteerism this month through one of the open opportunities below:
Click here to learn more about Lenovo's global response to COVID-19.
Learn more about Lenovo Foundation at www.LenovoFoundation.com.