Lenovo Chief Technology Officer and SVP, Dr. Yong Rui, has been elected as Fellow of the American Association for the Advancement of Science (AAAS), the world's largest general scientific society, and the publisher of the prestigious scientific journal Science.
Dr. Rui, a leading expert in artificial intelligence, was elected for "distinguished contributions to the field of multimedia computing and AI applications, particularly in multimedia analysis, retrieval and understanding," according to the AAAS.
"It's an honor to be elected an AAAS fellow," said Dr. Rui. "I'd like to extend my heartfelt thanks to those who supported my nomination."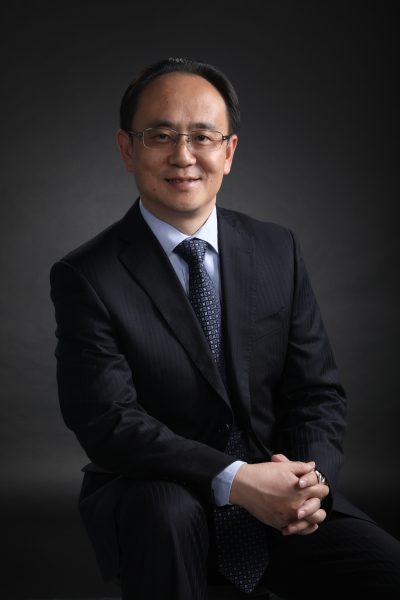 According to the AAAS, "fellows are elected each year by their peers serving on the Council of AAAS, the organization's member-run governing body. The title recognizes important contributions to STEM disciplines, including pioneering research, leadership within a given field, teaching and mentoring, fostering collaborations, and advancing public understanding of science."
Dr. Rui is among many famed scholars and scientists that were AAAS fellows, including inventor Thomas Edison, co-founder and former chairman of Qualcomm Irwin Jacobs, as well as 1997 Nobel Prize laureate in Physics Steven Chu. In 2020, two AAAS fellows – Jennifer Doudna and Charles Rice received the Nobel Prize in Chemistry and in Physiology or Medicine, respectively, along with other researchers. And this year, Turing Award winner and the pioneer of deep learning Yann LeCun was also elected, together with Dr. Rui, as an AAAS fellow.
Prior to being named an AAAS fellow, Dr. Rui was already a fellow of a number of academic organizations, such as the ACM, IEEE, IAPR and SPIE. He is also a Foreign Member of Academia Europaea and Canadian Academy of Engineering.
Over the past 30 years, Dr. Rui has made lots of accomplishments in multiple areas of AI research, while also devoting himself to putting technologies into practice.
At Lenovo, overseeing R&D and Lenovo Research, Dr Rui has led the development of many industry-leading technologies that are driving the intelligent transformation of Lenovo and industries. These technologies are making Lenovo devices cooler and smarter.
Under Dr. Rui's leadership, the bell-shaped foldable display technology was developed, playing a critical role in the rollout of the foldable motorola razr. With the support of our computer vision technology, the user of motorola edge S phone can measure his or her heart rate just by staring into the camera of the phone. AI-powered camera technologies, such as low light technology, improved the camera experience of motorola Edge S Pro and moto g200 5G.
Lenovo Research also developed cutting-edge AR technologies that empowered Lenovo Think Reality A3 Smart Glasses, which was listed among the Best Inventions of 2021 by Time magazine. And voice recognition algorithms developed by Lenovo Research were built into Lenovo's LA2 intelligent embedded controller.
Lenovo Research has also built the industry-leading Lenovo Edge Computing Platform (LECP), and deployed it to multiple industries, including corporate campus, healthcare, and manufacturing.
With these advanced technologies, Lenovo Research has developed or enabled many smart vertical solutions, especially in education and manufacturing. Currently, Lenovo's smart education solutions are benefiting thousands of schools in China and the Asia-Pacific region. And our smart production scheduling system is significantly boosting the productivity and efficiency of the LCFC, Lenovo's largest PC manufacturing facility in the world.
Lenovo Research has built many core AI technologies, such as a new Few-Shot Lifelong Learning technique. With this technology, in a typical image classification task, the number of training samples required to achieve similar accuracy is reduced by two orders of magnitude. And this led to a computer vision-enabled product defect inspection solution, which is being used in Lenovo factories.
"Industry and academia collaboration plays an increasingly important role in driving technology development and deployment," said Dr. Rui. "As a fellow of AAAS and other organizations, and also a corporate executive, I'm more than willing to further strengthen the relations between the two."