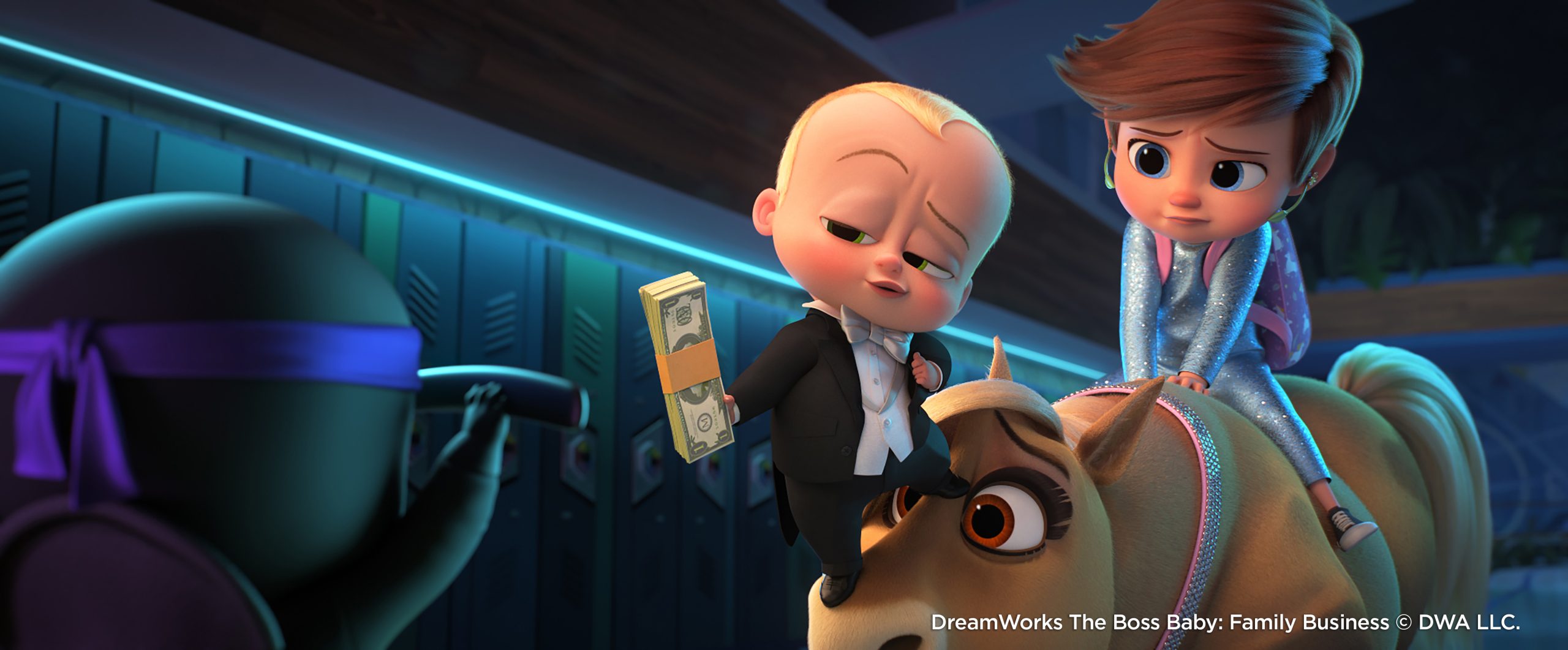 It takes hundreds of millions of compute hours to create a CG animated film. When that animated film is released two months early? That's a mammoth undertaking – one that called for 300 million compute hours, in the case of DreamWorks Animation's The Boss Baby: Family Business. Tasked with the film's visual and immersive world-building, the team focused on elevating its ever-scaling and increasingly complex ambitions throughout the entirety of the production, despite facing the complexities of working from home during a global pandemic.
"You have to remember; we construct every single element in a film. We don't capture real-life images or utilize live action. Our artists formulate every single frame from scratch, which ends up producing a massive amount of data," said Scott Chapin, Director of Infrastructure Operations, DreamWorks Animation. "A large part of my role is ensuring the smooth and efficient rendering process of the film, which is only possible with critical high-performance compute power that can process and manipulate those massive logs of digital information."
This demand caused the production of The Boss Baby: Family Business to face even more challenges than just an early release date and a pandemic. That's because of the film's extensive use of picture-in-picture rendering, which entails making an animated film within the animated film that interacts with the broader world. The ability of artists to work with various iterations of the film given the technical complexities of picture-in-picture was critical, especially during the remote production process.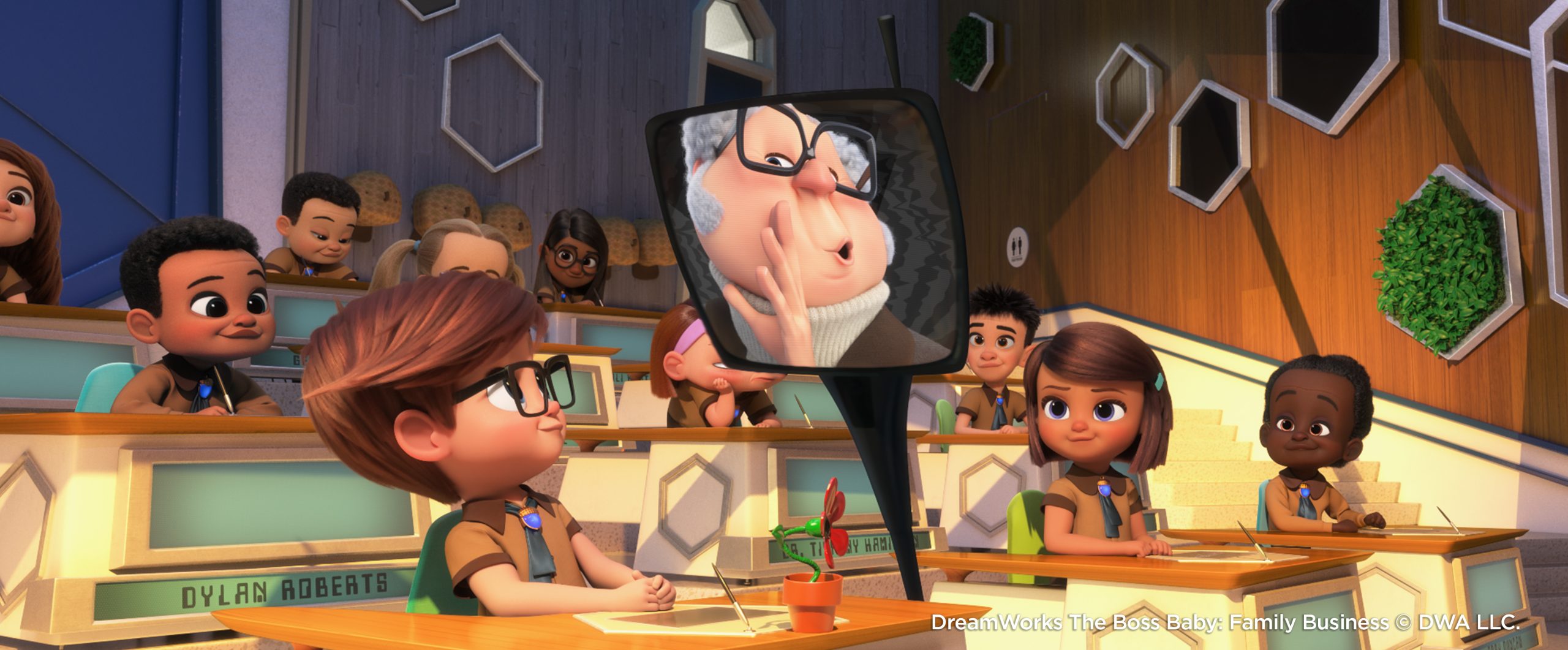 The glowing screens of cell phones, tablets and televisions may be a common sight in our modern world, but in the world of animation, the job of capturing these devices poses some huge computational demands.
"Having the picture-in-picture was critical to our storytelling process," said Marc Scott, Visual Effects Supervisor, DreamWorks Animation. "It would not have been possible a few years ago due to the complexities and the rendering." As a facilitator among various departments on the film, Scott must ensure the cohesiveness and fluidity of various teams within the production pipeline. "That responsibility included solving for this incredible picture-in-picture visual approach, which implicated a variety of artists, engineers, and technical Directors to ensure the visual harmony we set out to achieve with those important scenes from the film".
Picture-in-picture plays a pivotal role in multiple scenes and allowed filmmakers to build mystery around a main character's identity, because he communicates remotely using a tablet for parts of the film.
In the past, this process would have involved rendering the scene-within-a-scene and then compositing it onto the screen where it's supposed to be playing. But in The Boss Baby: Family Business, the picture-in-picture subshots actually form a part of the scene's environment, affecting the light in the room when activity on a tablet or phone shifts and creating a more dynamic picture than ever before.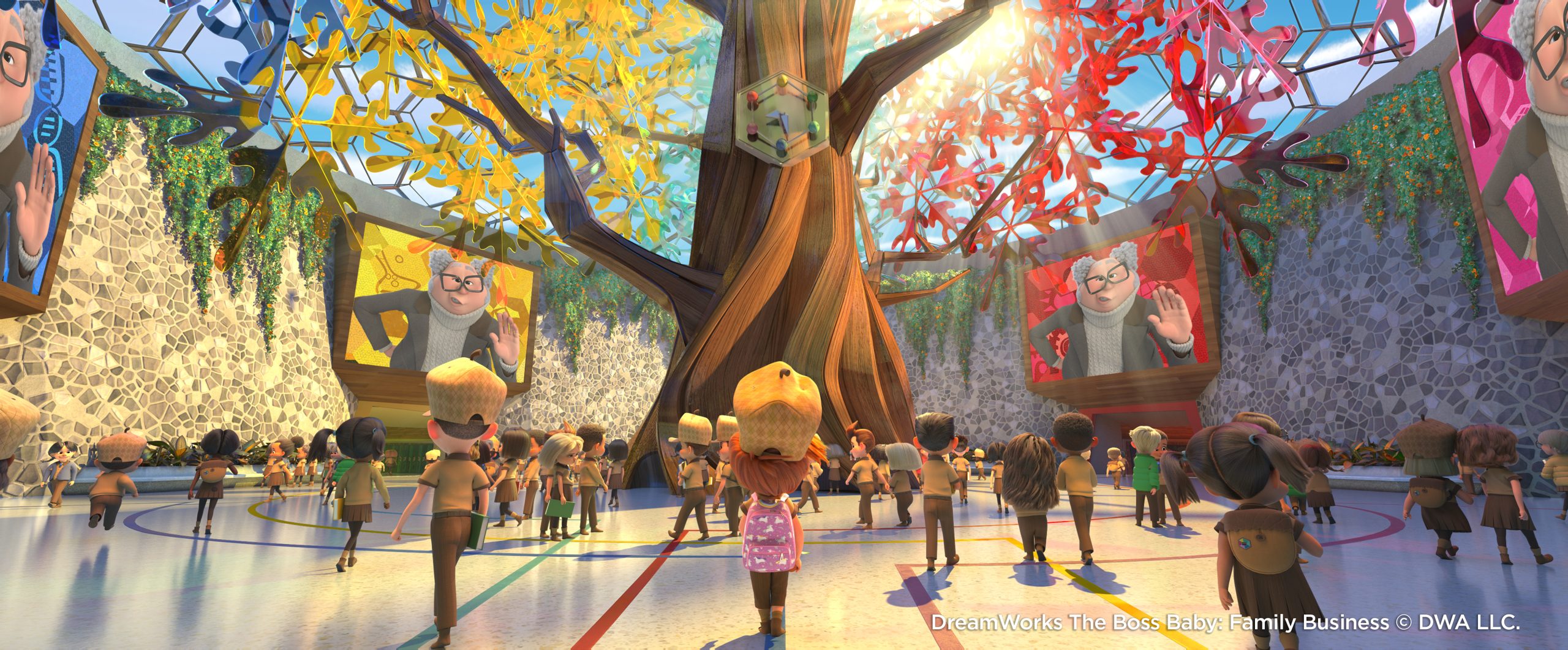 The film used picture-in-picture more extensively than any previous DreamWorks Animation release. But even without this complexity, finishing an animated film on-time is an intense process – much less delivering a completed film two months early.
But that's exactly the ambitious deadline the team behind The Boss Baby: Family Business met earlier this year. The film was originally slated for a September, 2021 release, but the schedule was bumped up to July '21.
Several waves of computing infrastructure installed by technology partner Lenovo supported the studio's ambition to create an intricately complex, yet wildly imaginative tale, all in time for summer.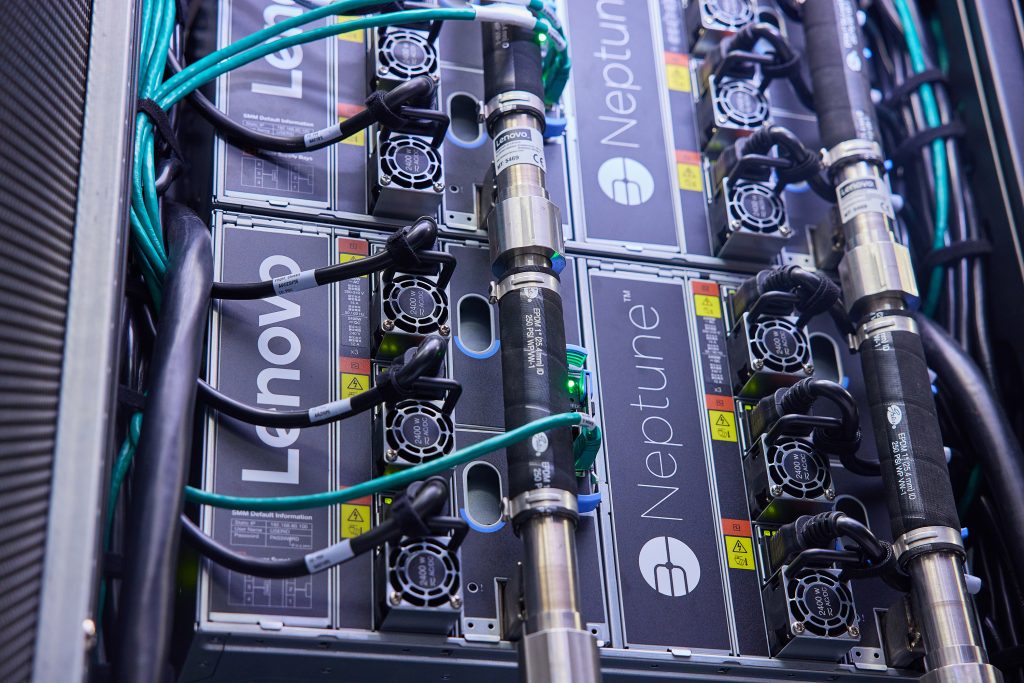 In 2020, Lenovo worked with DreamWorks Animation to install 144 Neptune ThinkSystem SD650 servers plus a direct to node Neptune liquid cooling system at the company's legacy data center. This summer, those machines were joined by another 72 SD650 v2 servers.
"Lenovo ThinkSystem servers with NeptuneTM liquid cooling enable DreamWorks to move at the speed of creativity," said Scott Tease, Vice President and GM of Lenovo's HPC and AI Infrastructure Solutions Group. "For their creative teams, the technology is now available to add greater visual complexity and richness, supplying the power necessary to bring their animated characters and films to life."
Liquid cooling boosts the efficiency of the data center and allows its existing cores to run at high power without throttling due to overheating – a welcome addition in the race to an early release.
"The ability of our fastest gears to render new complexities so expeditiously was absolutely critical in the production process," said Chapin. "The innovative liquid cooling technology allowed us to maximize efficiency and power to the fullest extent."
"From the beginning, the scope of this film felt much more immense than the first," said Scott. "We scouted such a large variety of locations for this film. The number of crowds utilized in certain scenes in particular was something we would not have been able to accomplish in the first Boss Baby film."
With so much at stake to deliver a summer release on schedule, reliability was essential, and the Lenovo equipment delivered.
"These machines were absolute pillars of durability and reliability, which helped support the foundation for its successful early release," said Chapin.
The process was one of creative problem-solving and seamless coordination, all of it supported by cutting-edge technology.
"Collaborating with all of these departments with different goals, changing deadlines, and multiple resources, and unifying them to achieve the best version of the vision we all set out to achieve is what makes this job so challenging, yet so rewarding," said Scott.