"We need to focus on not where we come from, but what we can do," says Shantal Grullon. "Our race, our heritage, shouldn't define how far we can go." Grullon started at Lenovo as an intern out of Wake Tech and three years later, she now enjoys her full time role as a Business Transformation (BT) Specialist. A BT Specialist, as Grullon describes it, is the "middle ground between our Data Center Group (DCG) business and our IT." What she appreciates most about her work is the exposure to all the different cultures and aspects of Lenovo. "I'm always doing something different, learning something different, or speaking to someone in a different country."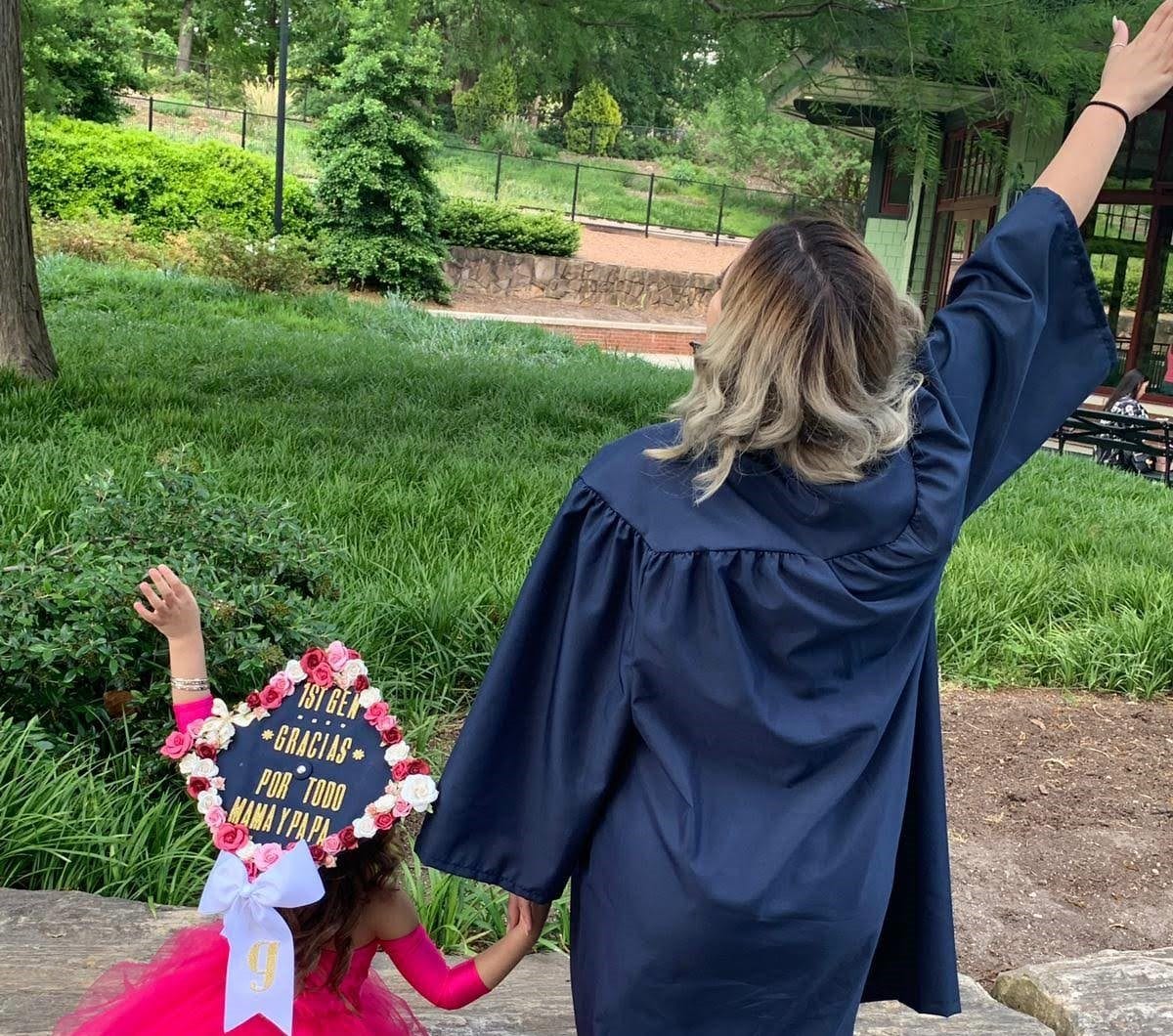 Born in the Dominican Republic, Grullon moved to New York at the age of five but spent a great portion of time traveling with her parents between her old and new hometowns until she moved to North Carolina at the age of seven, her home ever since.
What might have been somewhat of a hassle growing up has become Grullon's passionate hobby. When Grullon travels, she constantly finds ways to give back to the community. She visits many places she believes most others would not think to visit. Recently, she returned to the Dominican Republic, and with a group of people, spent her time giving away backpacks and other school supplies to underprivileged children. "Just being able to help someone and knowing I can make a difference in a child's life," Grullon says, "I think that's the biggest reason for going and doing what I do."
Grullon's giving nature is also largely reflected in her time at Lenovo. As a chair member of HOLA, the Hispanics of Lenovo Association, she helps give others the career resources she herself did not have entering college. Shantal's specific role is Social Networking Chair, but she's always looking for opportunities outside what her position entails and "helps out with a little bit of everything everyone does."
As a first-generation college graduate, Grullon acknowledges that her parents, as much as they supported her journey through their hard work, could not give much advice for her when it came to education and career.
When she started at Lenovo, she did not believe anyone had shared similar experiences to her. Grullon thought to herself, "Wow, I'm probably one of the only Hispanic people here." Through HOLA, she met many Hispanic role models that continue to inspire her to succeed, one of which, is Johanny Payero, Sr. Manager of OEM Marketing and Program Management. "When I saw her, I thought, 'that's awesome,' like, 'I'm Hispanic, female, in tech, and I can literally be a manager,'" exclaims Grullon.
Many immigrants face challenges when moving to a new country, and Grullon approached these challenges head on and learned to overcome adversity. She struggled to learn English, and growing up, she often felt she was judged because of her thick accent, because she was young, and because she is a women. That said, Grullon has never let this sort of judgment hold her back.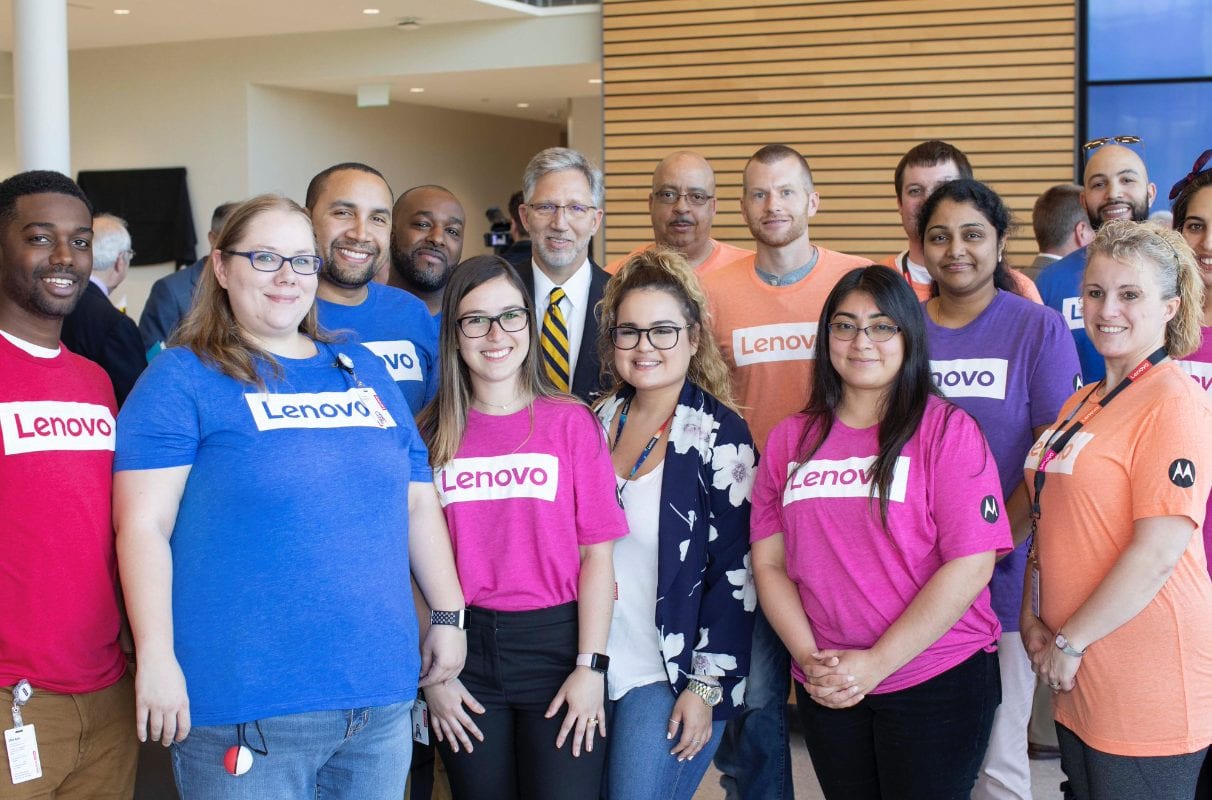 Instead, she views her cultural background as something that gives her strength and a sense of community. "We're such lovable people," Grullon says. "You always see how Hispanic people are trying to work harder and put in extra hours, but you also see how caring and loving they are."
When asked if she had any advice for Hispanics or females entering the workforce, Grullon gives the familiar saying: "If you don't have a seat at the table, pull up a chair." She acknowledges that many Hispanic women might not have a particular person they can look at in leadership to inspire them—they might believe there's no spot at the table for them. "There is always a spot," Grullon says, "Just go for it."
Another piece of advice that resonates with her: "We don't keep our mouths shut." As a Hispanic, Grullon believes it's important to take ownership of her identity and not leave behind who she is and where she comes from. "I got to where I am because I don't keep my mouth shut," Grullon resounds. "I stand up for what I believe in."
This is part of our series celebrating National Hispanic Heritage month.