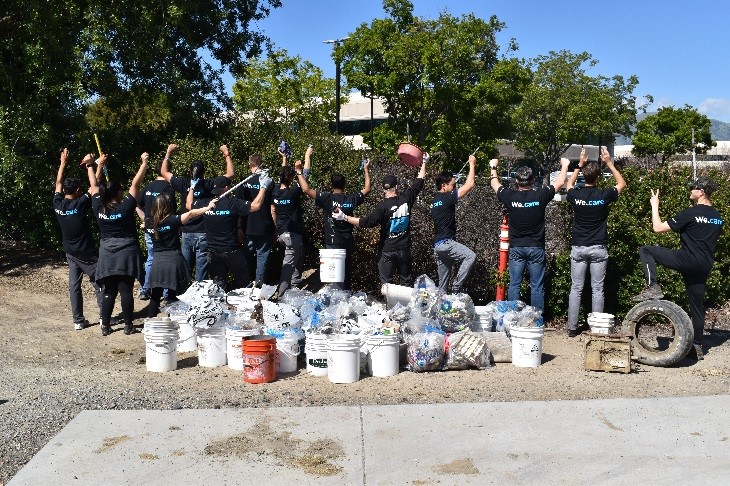 Teams of Western Digital employees participated in eco-friendly volunteerism in support of our philanthropic pillar to address environmental issues in our communities around the world. We only have one Earth and preserving the environment is a cause that is fully embraced by our company. Earth is our home and a clean environment is essential for healthy living for all of us.
We greatly encourage our employees to volunteer, and offer many opportunities for them to get involved. Working in and with Western Digital communities allows our global employee population to make a significant impact together.
Planting, Kayaking & Even… Plogging?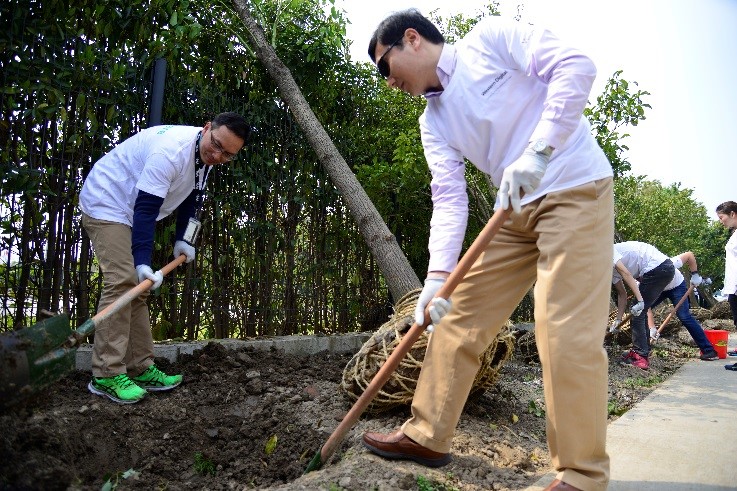 We are dedicated to preserving and protecting our planet. One such example is through our volunteer events held in recognition of Earth Day that took place at our locations around the world. Employees rallied this past spring to show just how much we care about the environment.
Our 2nd annual global volunteer project celebrating Earth Day was a huge success! More than 1,500 employees volunteered, providing more than 5,000 hours of service, to clean up beaches, creeks, roads and marinas, and plant trees at various events across many Western Digital communities. Employees rolled up their sleeves and were not afraid to get a little dirty to make this inspiring project so impactful!
Digging right in, here are some event highlights from around the world:
Tree Planting, Shanghai, China: Employee volunteers planted 30 trees in Danshui Riverside for the 9th year in a row.
Un-tapped Crafts and Awareness Session on World Water Day, India: Employee volunteers created handmade collaterals which can be used by girls for water campaigns in their schools and communities to raise awareness and action around accessibility of clean drinking water.
Plogging, Kuala Lumpur, Malaysia: Employee volunteers adopted the recent concept of "plogging" – picking up trash while jogging – in Kelana Jaya Lake Park, a popular jogging spot not far from the Western Digital site.
Plastics Waste Collection, Prachin Buri, Thailand: Employee volunteers collected plastic waste for proper disposal in the area around the Western Digital site to inspire fundamental change in human attitude and behavior about plastics.
Kayak Cleanup, San Jose, USA: Employee volunteers paddled out into the Alviso Marina in two-person kayaks to pull 62 lbs (28 kg) of floating trash and debris from the water.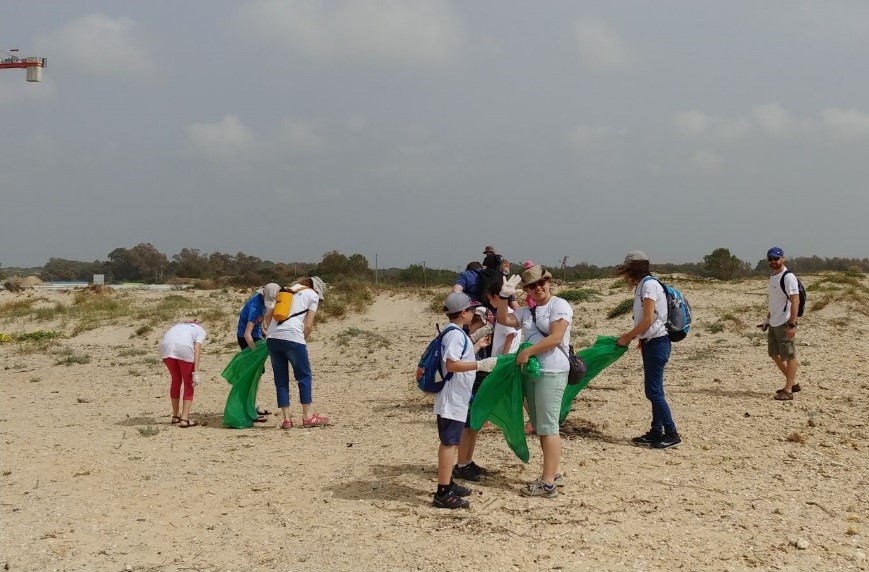 From Shanghai, to Northern California, to Israel, and all around the world, the Earth's surface has a little less trash and a little extra sparkle thanks to Western Digital employees. We are grateful for the commitment and dedication of our employees to focus their efforts in helping preserve this planet and make it a cleaner, better place for all of us to live. Giving back and responding to the needs of our communities is a company priority and we believe that more can be achieved when we do it together!
To learn more about Western Digital's community relations program, please read our previous articles. And to explore our recent data stories all about climate action, check out Data Makes Possible.