Surfers, beachgoers and tourists are not the only ones playing in the sand at California's Oceanside Pier. On the beach in an open-air tent are countless female gamers going head to head in a heated combat to take home the winning title of the U.S. Super Girl Gamer Pro tournament. This is one of many tournaments taking place in the 13th annual Super Girl Pro Series Competition, an event focused on encouraging girls to participate and compete in different fields traditionally dominated by men.
What started as an extreme sport competition specifically for surfing and snowboarding, now includes an e-sports tournament as well, and when you look at the numbers, it makes sense. Forty seven percent of gamers are women, yet women are receiving less than one percent of all tournament spots. That's why tournaments like Super Girl Gamer Pro enable women to have a bigger role in e-sports and help spread awareness in the industry.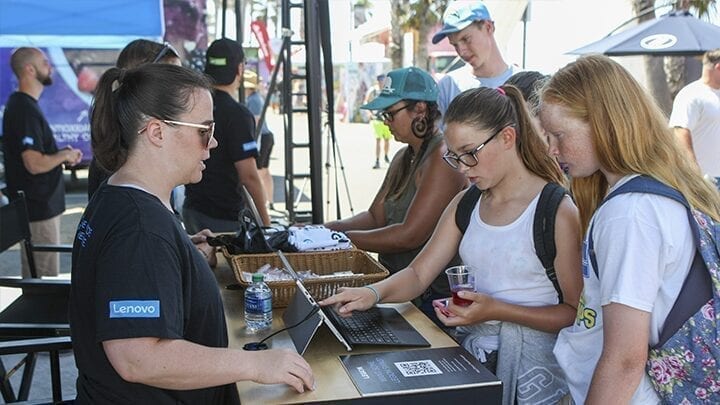 "I like these events because they spark interest and give girls the confidence they need and an extra push to try out tournaments like this," said Super Smash Bros Champion, Elizabeth Torres. "Being the only girl in my club growing up, I felt scared because gaming seemed so male dominated. Super Girl Gamer Pro and similar events enable girls to watch other girls who are actually better than guys and that helps build the self-confidence needed to play against them," she said.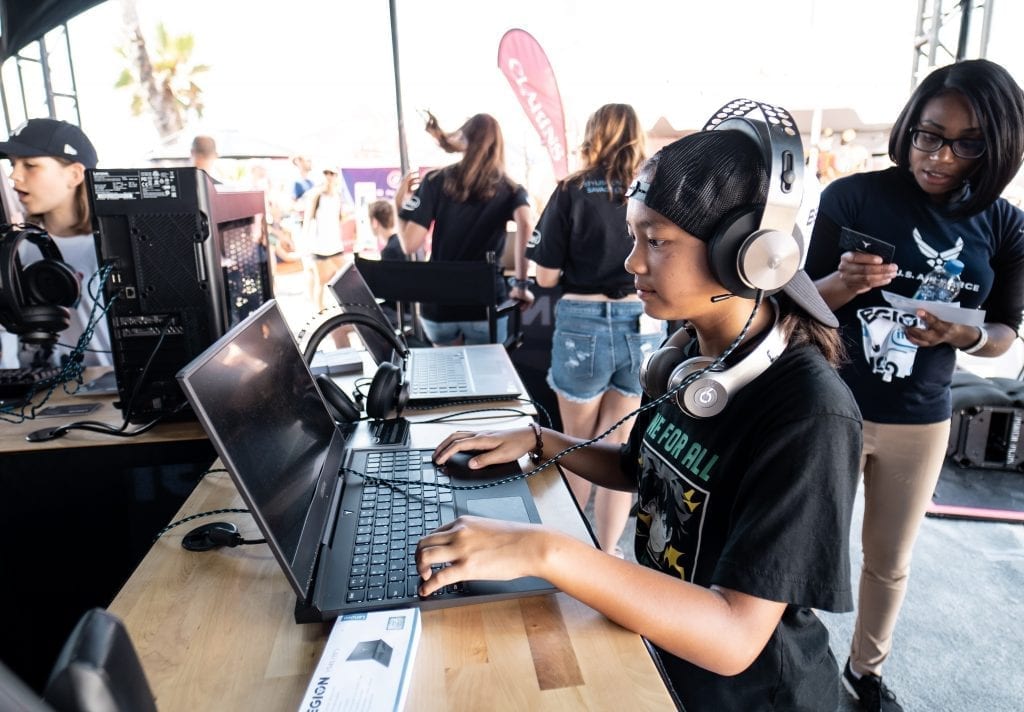 Lenovo teamed up with Supergirl and provided Lenovo PCs, monitors and Legion Y540 laptops for the various gaming tournaments. Gamers competed in style using Lenovo Legion gear as they played popular games like Fortnite, League of Legends, Super Smash Bros and more. Tournament winners even took home a brand new Legion laptop.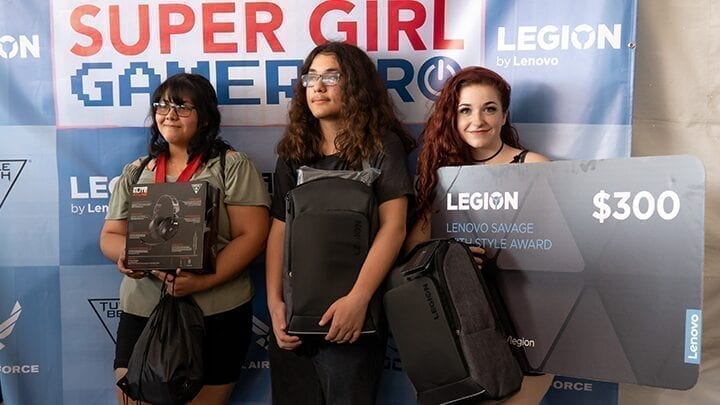 To wrap up a successful weekend of gaming at the beach, a few gamers shared their advice for women entering the industry.
"If you like a game then just play it. Games aren't made for any one kind of person, they are made for anyone to enjoy."

"You're only as good as the work that you put in."

"Don't be afraid to be confident in the skills you have and will develop."

"No matter where you want to go or be in the gaming industry, just start. Get experience, grow your network and empower other women in the space."