English-born, Bahrain-based Equal Playing Field player, coach and two-time Guinness World Record holder Deena Rahman has traveled far and wide thanks to the beautiful game.
Growing up in England, Deena discovered football at age seven, playing on the school playground with the boys. A teacher saw her passion and told her mom about Deena's keenness to play. Deena's mom, her "biggest supporter growing up," drove her down to Fulham FC one morning where she practiced with the boys and afterwards watched the men's team play. That was just the beginning.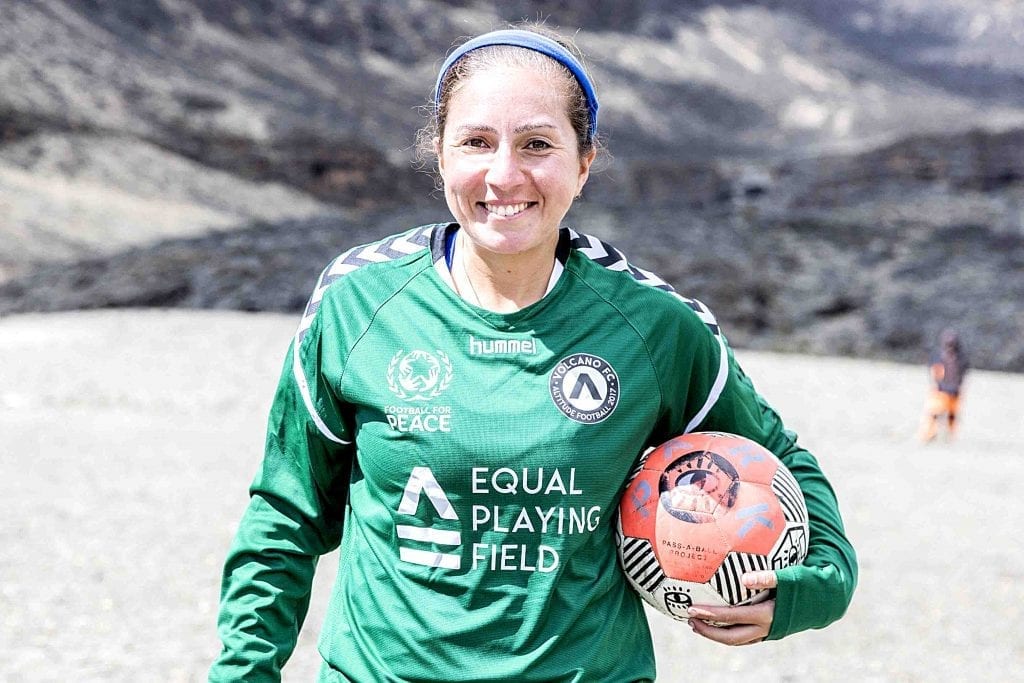 Deena
trained at Fulham FC's U12 boy's center of excellence, showing early on that if
you are good enough, your gender does not matter.
Of course at times playing with boys I would get negative comments from the opposition, but I just showed them on the pitch and gained the respect I should have got before playing them. There was even some negativity from coaches at the center, too. Ironically, one of those coaches years later was involved with the ladies team and his attitude changed 100%.
Deena dreamed to make it as far as she could, professionally and internationally, hoping to emulate her heroes: Mia Hamm, Zola, Zinadine Zidane, and Marta. For a short time, Deena switched to Arsenal U14s but returned to Fulham soon after. At the age of 15, she was selected for the Under 18 England squad where she won 18 caps for her country.
A slew of injuries saw her fall out of favor from the England youth teams, but football had already opened up other doors. Deena completed her FA coaching badges and earned a degree in sports science, and she found herself embedded in the coaching side of football.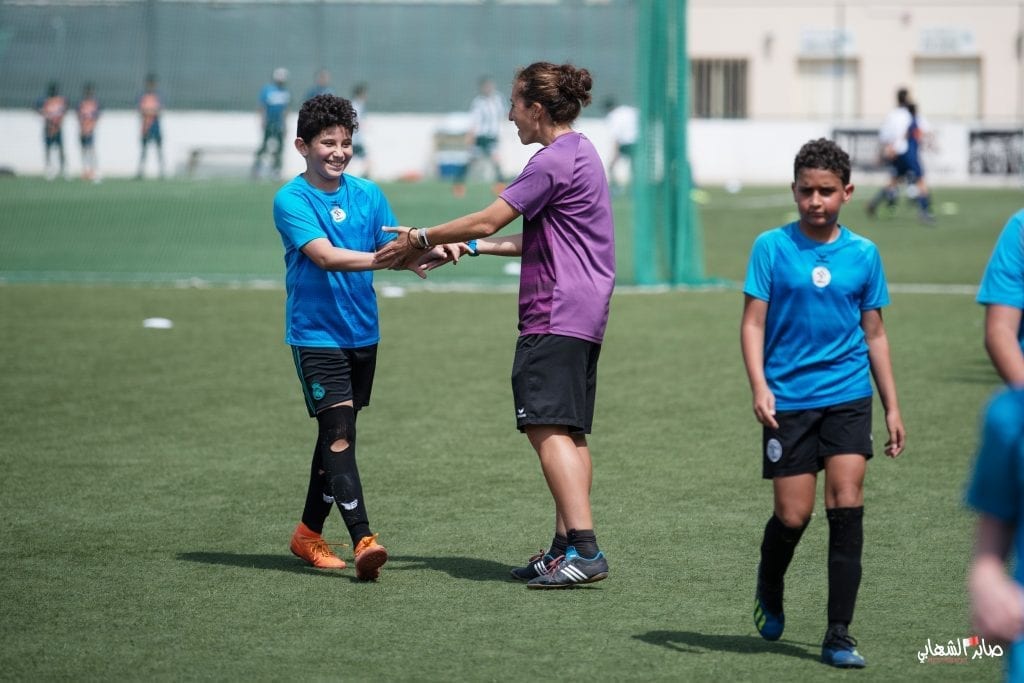 She still went on to play professionally in Egypt, where she also coached the U17 Egyptian National Team. But again injury struck. This time, it was an injury that would change her life by bringing into focus where her career would go.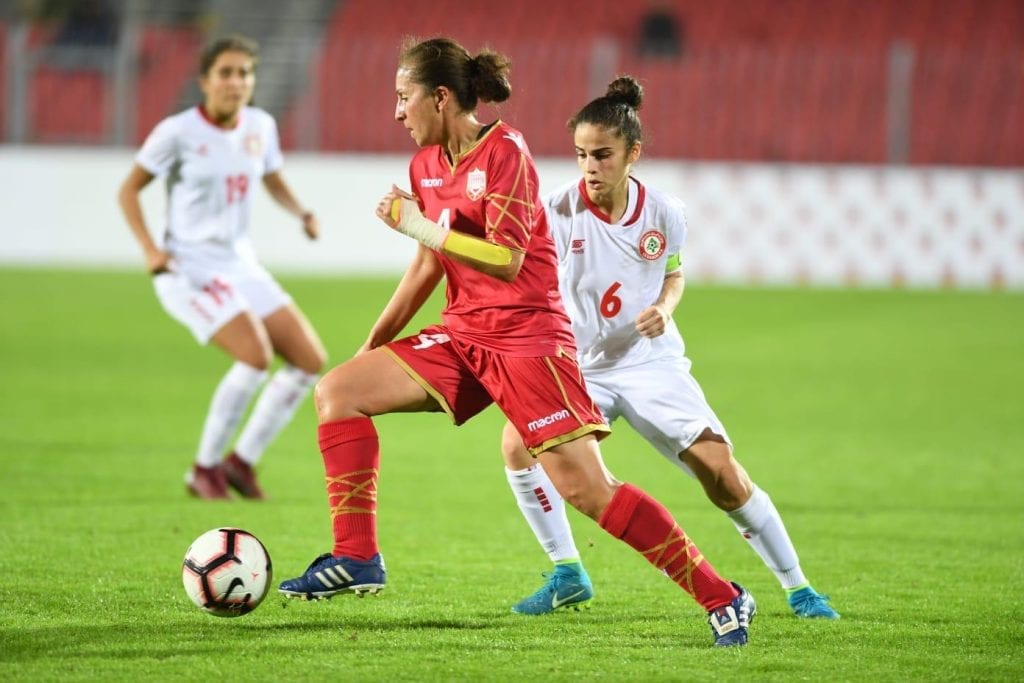 During
rehab Deena became involved with the Arsenal coaching programs, which lead to
her working for their soccer school in Bahrain. After a few years, Deena and
her husband decided to open their own football academy, Tekkers Academy, which
has since flourished.
Coaching has definitely allowed me to take the best and worst out of my own experiences, and now I only want my players to get the best of what I learned.
One of Deena's major roles has been developing girls and women's football in Bahrain. As of now, more than 100 females are involved in her program.
Having a good program at your local club gives girls the opportunity and access they need to start them on their football journey; with these kinds of options available to all, more girls would be encouraged to play, and it becomes the norm rather than rarity.
Deena also successfully set up the First Ladies league in the country and some of their female players have gone on to play national team football. Deena remarks, "It's still difficult to break down some of the barriers in Bahrain, but it's definitely getting easier to keep girls involved in football for longer."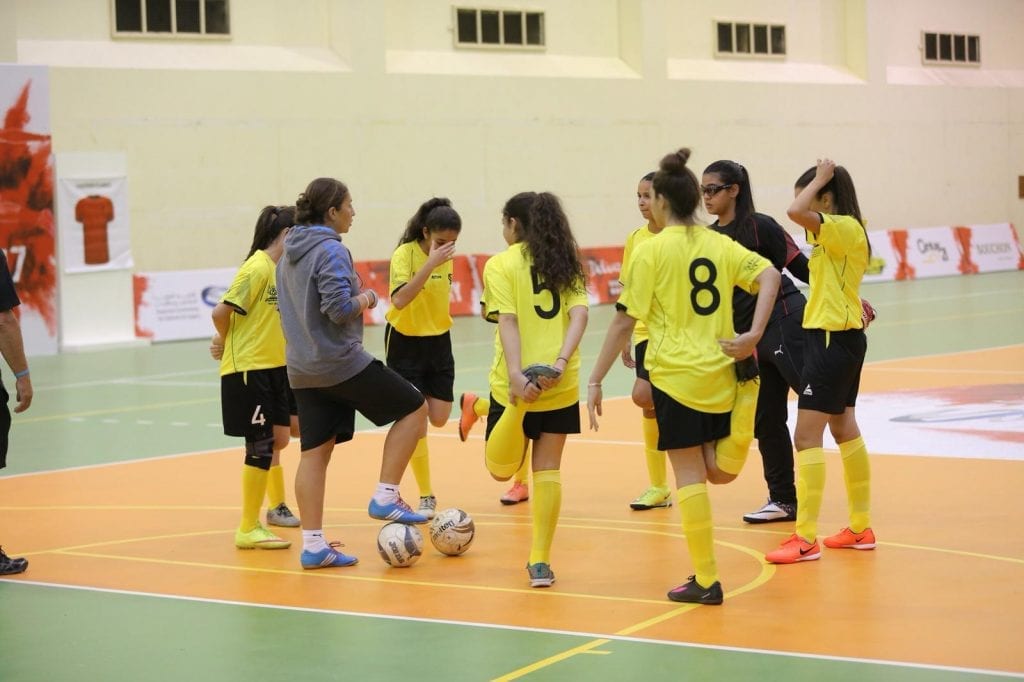 Apart
from inspiring from the sideline, Deena is back in the National Team mix, this
time playing for the full Bahraini Women's National Team.
As a coach I have never felt the pressure to prove myself as a female, however I did soon realize that before I walked on to the pitch I was being judged more than my male peers as to whether I was good enough. Luckily, throughout my coaching career I have quashed any gender issues quickly through my coaching and playing capabilities, and I hopefully inspire all the boys and girls in our academy.
For Deena, football has not only played a sporting role in her life—it played a deep role in her personal development.
Football has changed my life because it has been my life—socially developing through my youth, finding some of my closest friends, travelling the world, playing at the highest level, meeting my husband and guiding my career path—it has all been associated with football.
As time continues onwards, Deena's vision remains perfectly pure and simple: "My dream is that any girl anywhere should have the opportunity to enjoy sport to the maximum. And if they have the ability, there should be no limit to where they can take it—gaining an education and career through sport should never be unavailable."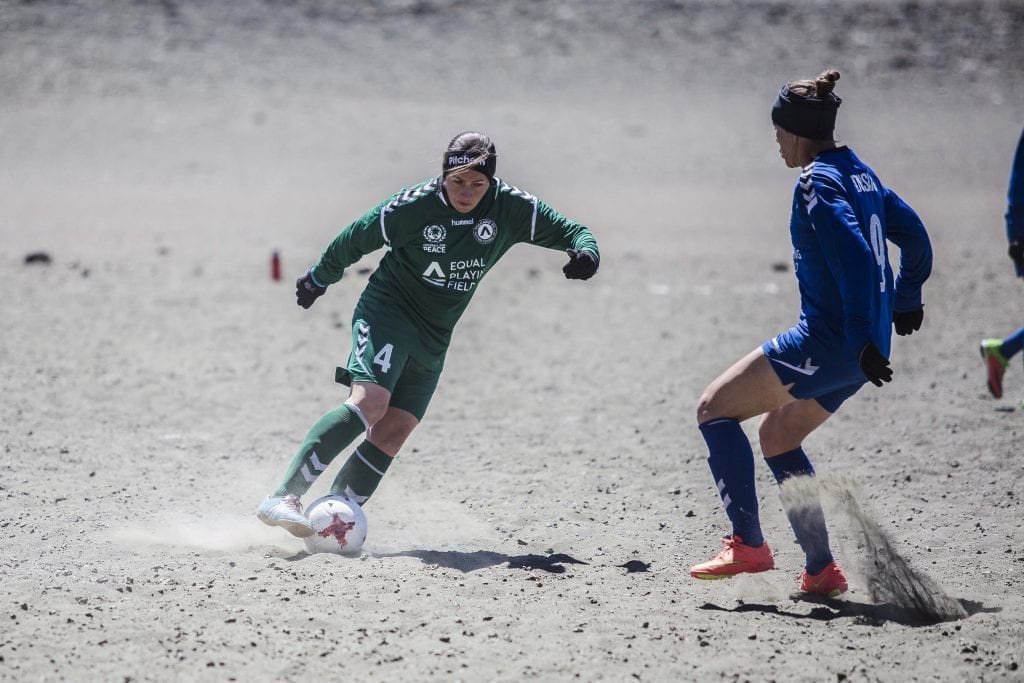 ---
For more background and inspiration, read our interview with Equal Playing Field founder Laura Youngson. Lenovo will share EPF stories throughout the year, focusing on players, coaches, and the power of technology to increase equality. Lenovo is acting as a technology sponsor for EPF, providing devices and other support to empower the organization. Follow EPF on Twitter and stay tuned to StoryHub for more.