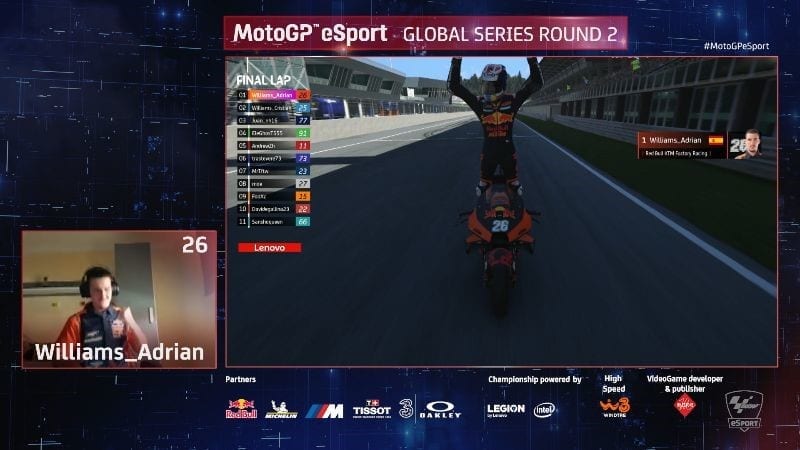 While the MotoGP™ season was on hold due to the global COVID-19 pandemic, Dorna Sports found an innovative way to keep racers on the circuit. The virtual circuit, that is.
In 2017, Dorna Sports joined the fast-growing world of esports by launching its own immersive championship, featuring eight online challenges and multiple in-person semifinals and finals, broadcast live from global racing circuits. A year after its launch, Dorna signed Lenovo as its exclusive technology partner, ensuring that championship racers have access to Lenovo's high-performance servers and gaming technology.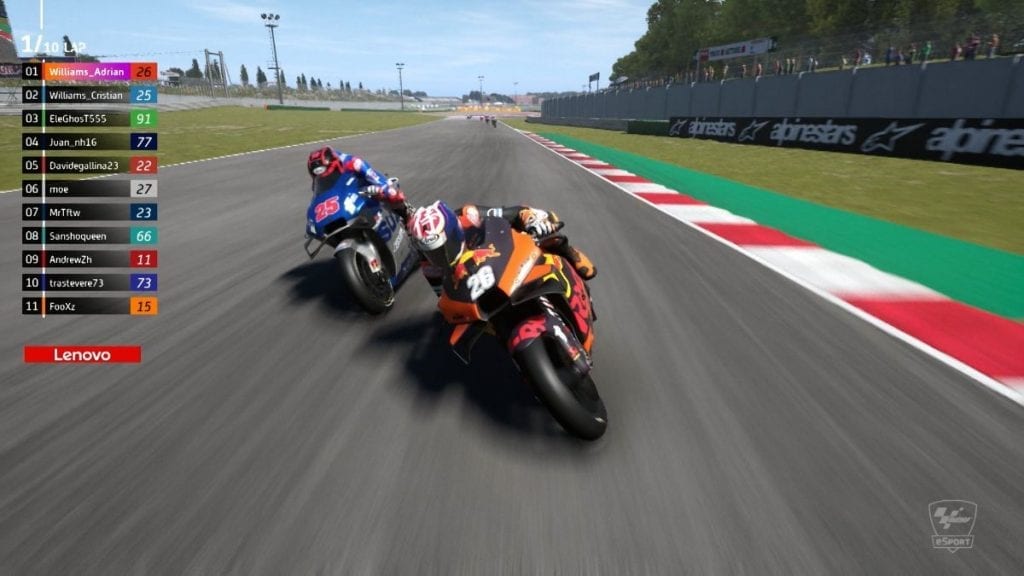 "The Lenovo Legion gaming PC brand stands for sleek and powerful performance," said Pau Serracanta, the managing director of Dorna Sports, at the time of the partnership announcement. "With this partnership," he explained, "some of the best gamers in the world will now be able to play on the Lenovo Legion devices during the Global Series Final Rounds."
The partnership proved successful — and essential — as the world contended with the COVID-19 crisis that delayed the 2020 MotoGP™ season.
As the world shut down, Dorna's esports league created a vital link between fans and their teams and offered much-needed relief from the challenges and stresses that came with managing life during the pandemic. By mid-May — months into the global pandemic — Dorna broadcast five events comprising 10 different Virtual Races featuring the best MotoGP™ riders, including Danilo Petrucci of Ducati.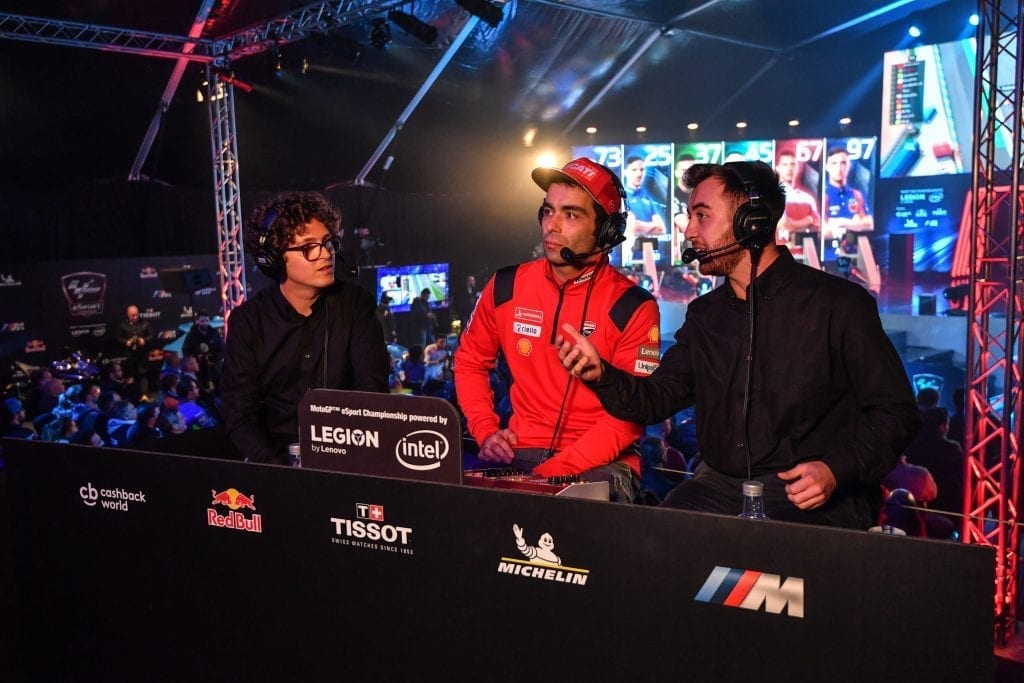 The series of virtual races drew viewers from nearly every continent on the planet, from Europe to Africa, and was broadcast by 29 partners. More than 3100 pieces of digital content were produced in the process, garnering a total of 331 million global impressions and 52 million video views. In total, 31 million minutes of video content have been consumed.
"It's been an amazing tool to support the sport during the global quarantine," Serracanta told Lenovo.
Outside the official MotoGP™ championship, community members can join the MotoGP™ eSport Championship powered by Lenovo Legion by purchasing the official Dorna Esports videogame, which sells around a half-a-million units a year.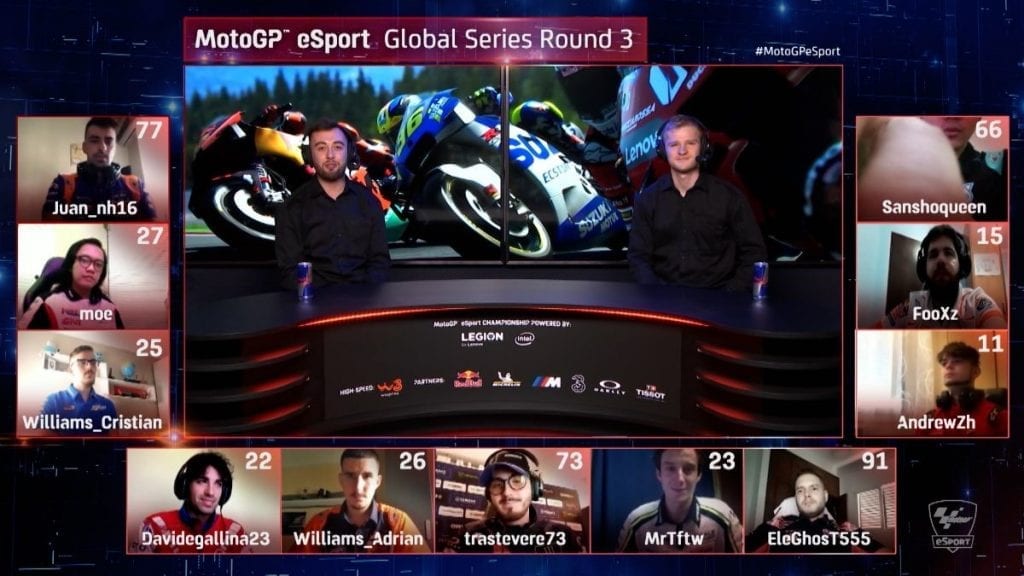 The top 11 gamers compete in the live championship for prizes ranging from motorcycles and cars to gaming gear and Lenovo computers.
The ingenious idea started humbly enough on "a white sheet of paper," explains Serracanta. It has since grown to include 20 virtual races, featuring gamers from across the globe.
Lenovo has played an essential role in the growth of Dorna esports, according to Serracanta, thanks to its high-powered servers, which support the gaming platform, and its slew of advanced gaming equipment that ensure competitors can focus on the race, not technical difficulties.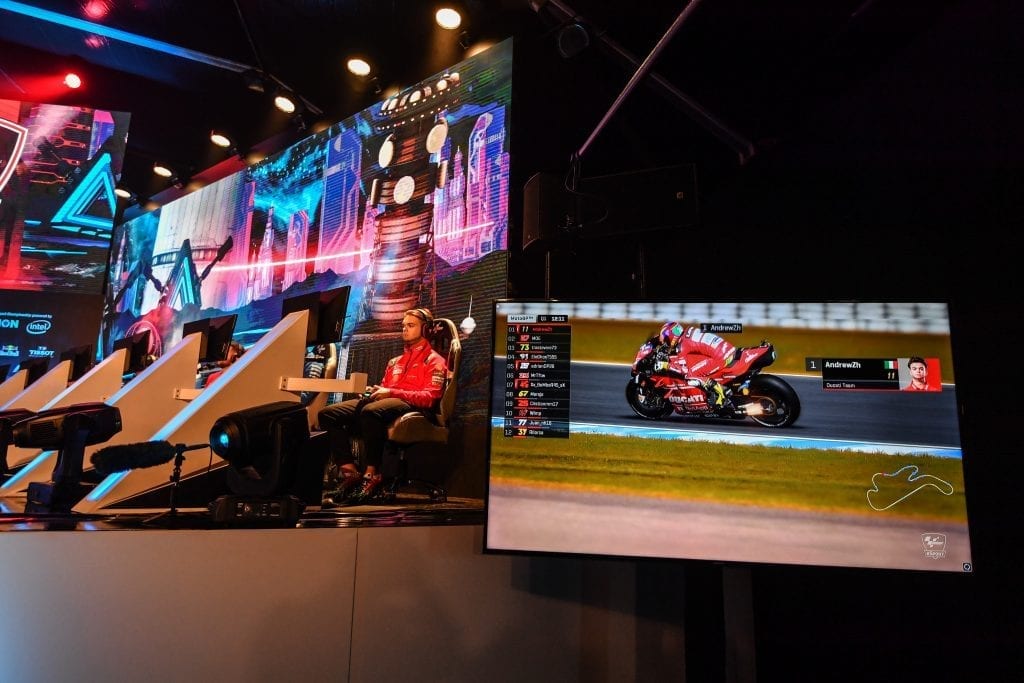 Through esports, Dorna has opened up the track to everyone — whether you've logged racing hours behind the wheel or in front of a keyboard.
Concludes Serracanta: "It's a great way to connect with fans and to get them participating in the action."