Highlights:
Healthcare consumerization is creating unwelcome competition for providers

To retain patients and attract new ones, providers need to build relationships and create a better patient experience

A healthcare communications platform helps providers offer a better patient experience with greater flexibility, accessibility, and security
Consumerization has made its way into healthcare, becoming a force to be reckoned with for providers.
Read on to learn what healthcare consumerization means for providers and which technologies they can put in place for a better patient experience.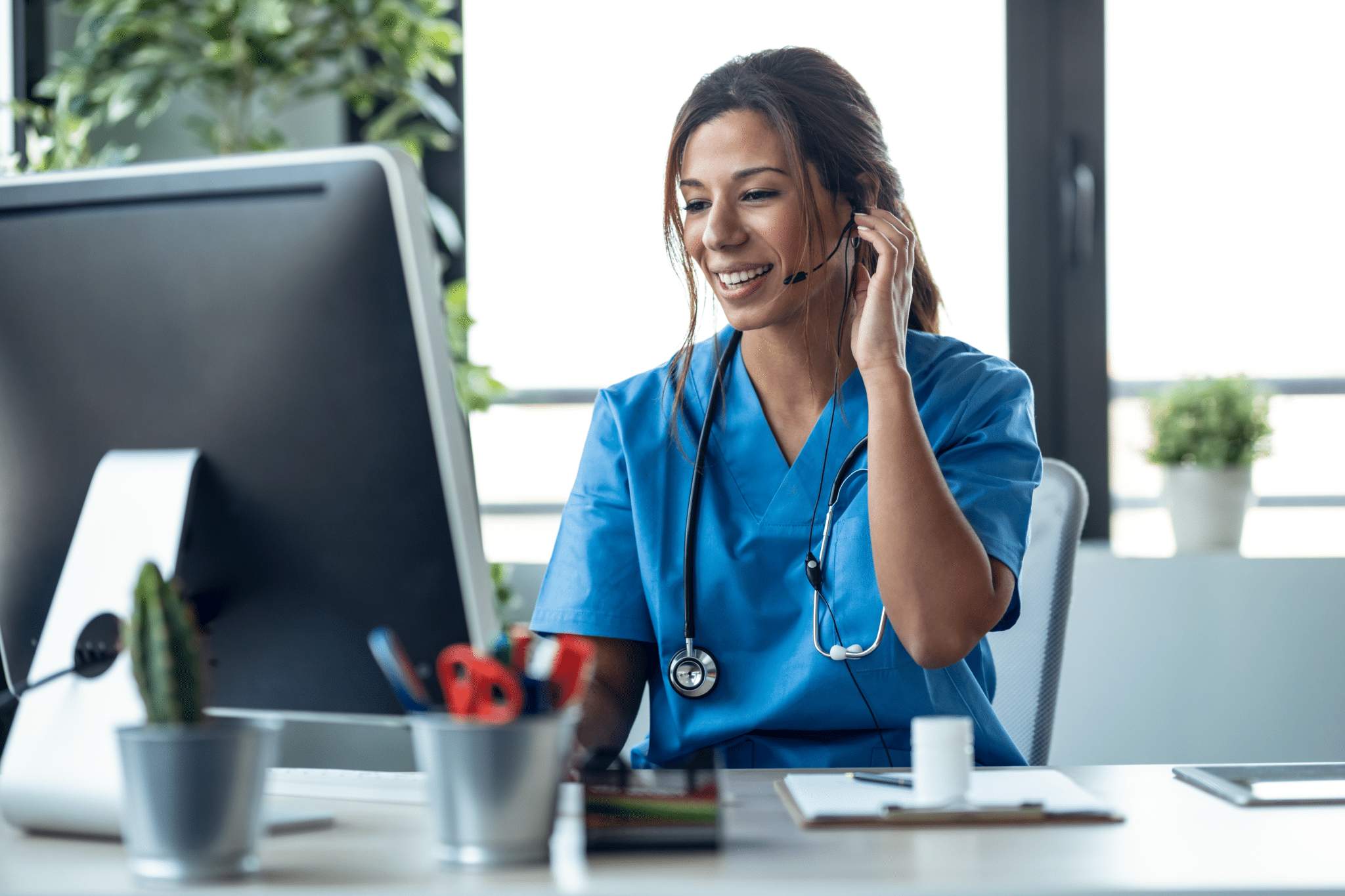 4 ways retail health can benefit from a unified communications platform

Learn more

What is healthcare consumerization?
According to UBS analysts, healthcare consumerization is the trend of people influencing and controlling their medical care and wellness. Until recently, healthcare providers (and later, healthcare payer organizations) had the biggest influence on people's care and wellness.
Healthcare consumerization stems from the following factors:
High healthcare out-of-pocket costs and deductibles

An aging population that needs more healthcare treatments and services

More sophisticated technology, which enables new entrants to serve patient needs
The effect of healthcare consumerization on providers
The most obvious effect of healthcare consumerization is that there's greater competition for providers. Healthcare delivery models have changed; for example, retail healthcare attracts patients due to its convenience and lower cost. A patient's history with a provider no longer carries the same weight for consumers, and they're not afraid to switch providers if a better option comes along.
Moreover, new technology has made it easier for patients to track their own health and wellness. Many traditional healthcare providers are still grappling with integrating monitoring applications. There are patients who believe they get better information from their apps than from their providers.
How can providers mitigate the impact of healthcare consumerization?
Healthcare consumerization leaves providers vulnerable to losing patients to competitors such as retail healthcare. How can providers stay relevant in this environment?
The answer lies in forging stronger relationships with patients and creating a more positive patient experience. Here are the hallmarks of a positive patient experience:
Efficiency

Convenience

Accessibility

Empowerment
An efficient patient experience
In 2018, the average patient wait time in the US was over 18 minutes. For visits to the emergency department, wait times can be even higher. A 2019 survey showed that emergency department wait times vary widely by state: you could be waiting for 49 minutes on average in Washington, DC, while in Colorado, it could be 10 minutes.
No one wants to sit in a waiting room (especially if that person has already spent a chunk of time commuting to the doctor's office in the first place). Patients want to be able to see a provider quickly and move on with their day.
Telehealth enables an efficient patient experience; patients can attend appointments wherever they are. Moreover, forward triaging allows healthcare facility staff to assess whether patients even need to come in, which reduces wait times for those with critical situations.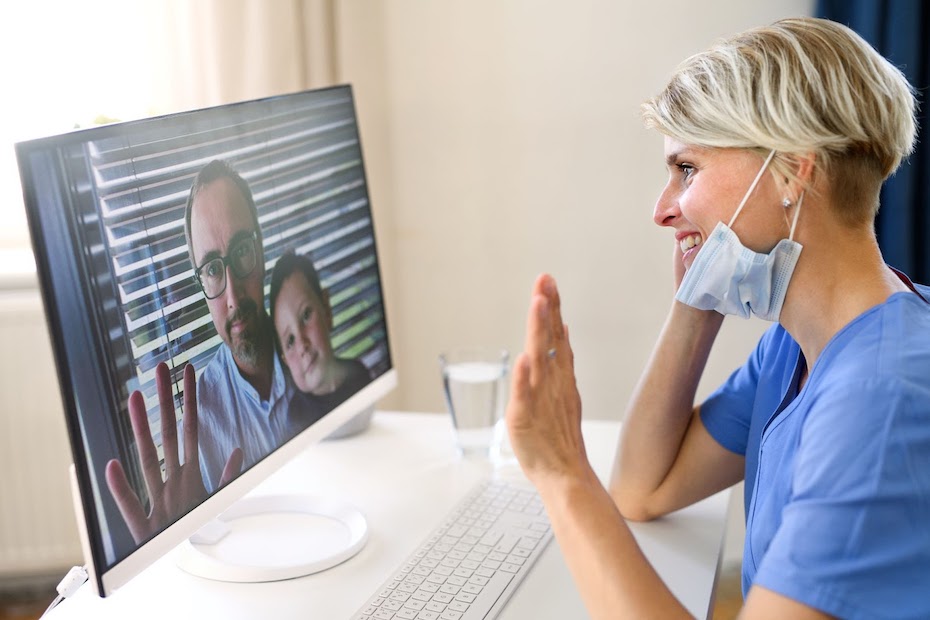 A convenient patient experience
Patients of all ages bemoan the inconvenience of traditional healthcare. In Accenture's 2019 Digital Health Consumer Survey, 21 percent of Millennials, 18 percent of Gen Z, and 57 percent of Baby Boomers expressed disappointment with appointment times.
Retail healthcare locations are generally closer to patients' homes. Moreover, telehealth services represent the most convenient option because patients don't even need to leave their home or workplace to have an appointment with their provider.
An accessible patient experience
For patients living in areas where there aren't many providers, healthcare accessibility represents a major obstacle for them. A 2016 survey showed that over a quarter of uninsured rural residents put off healthcare that year due to lack of access and high costs.
To retain patients in rural locations, and to make healthcare accessible to other underserved patients, providers must invest in technologies that enable telehealth. Telehealth dramatically reduces access and cost barriers for rural residents.
An empowering patient experience
In the 2019 Accenture study cited above, patients also expressed dissatisfaction with providers' lack of responsiveness outside of scheduled appointments. Nearly three-quarters of Millennials, 18 percent of Gen Zs, and 63 percent of older patients want to ask their providers questions without having to book an appointment.
Providers can empower patients with self-service capabilities. A patient access center utilizes contact center technology and a unified communications platform. A unified communications platform includes telephony, chat, video conferencing, and secure file sharing, so a patient could contact his provider outside of office hours to ask questions and receive a quick response.
Improving the patient experience with the right technologies
Providers can improve the patient experience and mitigate the negative effects of healthcare consumerization with the right technologies. A healthcare communications and collaboration platform helps providers create a better patient experience.
Healthcare communications and collaboration platforms are built on unified communications platforms. Unified communications platforms offer a variety of communications channels. A healthcare communications and collaboration platform also includes contact center technology so providers can set up a patient access center.
Here's how a healthcare communications and collaboration platform improves the patient experience:
It gives patients a choice

It's convenient

It's secure
A healthcare communications platform gives patients choices
Traditional modes of communication limit patient choice; they can typically only call their provider to make an appointment. A healthcare communications platform, on the other hand, enables them to call, chat, and video conference.
A healthcare communications platform is a convenient option for patients
A healthcare communications platform enables the delivery of telehealth services. Telehealth offers patients greater convenience; they can hold an appointment with their provider from the comfort of their own home or their office.
A healthcare communications platform is secure
With cybersecurity threats running rampant, patients worry that their confidential information could be up for grabs. In a 2020 poll, RingCentral revealed 10 percent of healthcare organizations don't have enterprise-grade security.
Healthcare communications and collaboration platforms are protected by multiple layers of security to keep patient information safe.
Improve the patient experience with RingCentral
RingCentral's market-leading unified communications platform creates a better patient experience with multiple communication channels, self-service capabilities, and robust security. To learn more, request a demo.