Like it or loathe it, technology was front and center on the group stages of the FIFA Women's World Cup this summer. The use of Video Assisted Referees (VAR) for the first time in a women's major competition was always going to be controversial. Some argued the investment was important so as not to widen the gulf between men's and women's football. Others argued that the way the technology was introduced did just that, by not giving adequate training time to female referees to become familiar with it and use it to best effect.
Changes in the game will always prove controversial, but incorporating technology is an inevitable part of the path towards professionalization.
One of Equal Playing Field's world record-breaking participants, Dylan Harper Faith, is optimistic. The Athletics Director & Football Coach at Varee International School in Thailand argues that "if we want to see growth in women's football we must invest in our players through technology and utilize all that is available to us—much like the use of technology improved and broadened education in the 21st century." For Dylan, it's not an inevitability, it's a necessity—and it's about levelling the playing field.
Deena Rahman, Head Coach of the Tekkers Academy in Bahrain agrees. "As a coach it is exciting to see the equipment and technology available these days. Growing up, cones, bibs, and balls were pretty much it, and now there are all sorts of agility and fitness equipment, computer software, and performance monitors."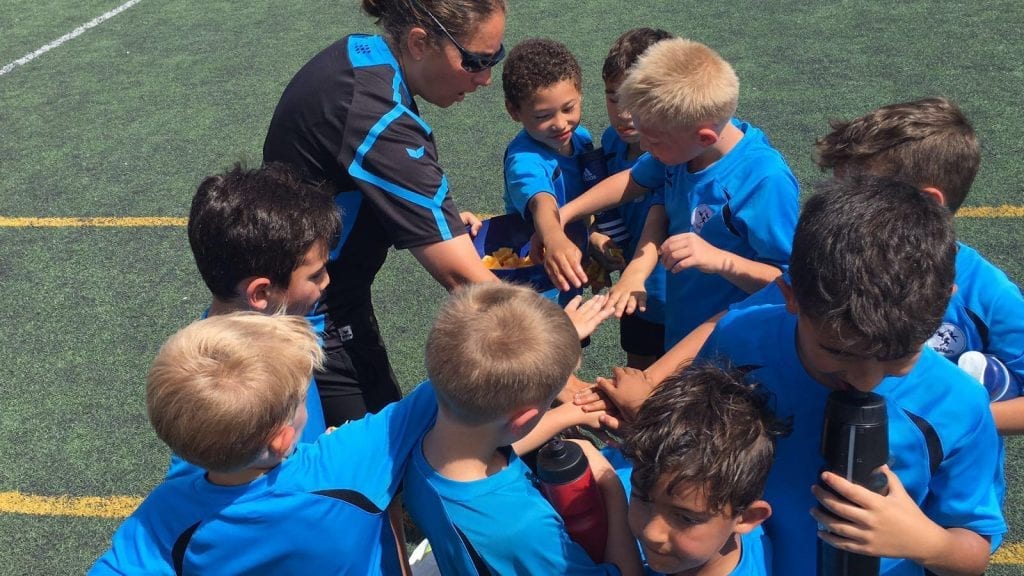 Deena tends to combine classic coaching equipment with software that helps develop coaching plans and individualize them for each player. "Going forward we would like to incorporate more player developmental technology," she says. "We'd like to use cameras to show players what they can work on individually and as a team. Heart rate monitors and fitness vests can assess their workloads, and we'd like each coach to have a tablet they can use—on the pitch, not in the office—to show rather than tell players what they will be working on in their sessions. This way the players can better understand the hard work and intensity needed for the session and really see rather than just hear team tactics." 
But is there a risk that a gulf will emerge between the haves and have-nots? Rather than levelling the field, could technology actually contribute towards greater inequality?
"Technology is important at every level of the game from grassroots to elite," argues Dylan.
Deena agrees that its impact depends on how it is used, not if it is used: "Technology in football is really going to enhance the learning experience if used in the right way. There is room for technology to work alongside simpler equipment, for all levels whether it's grassroots or elite. You cannot replace basic equipment—not yet!"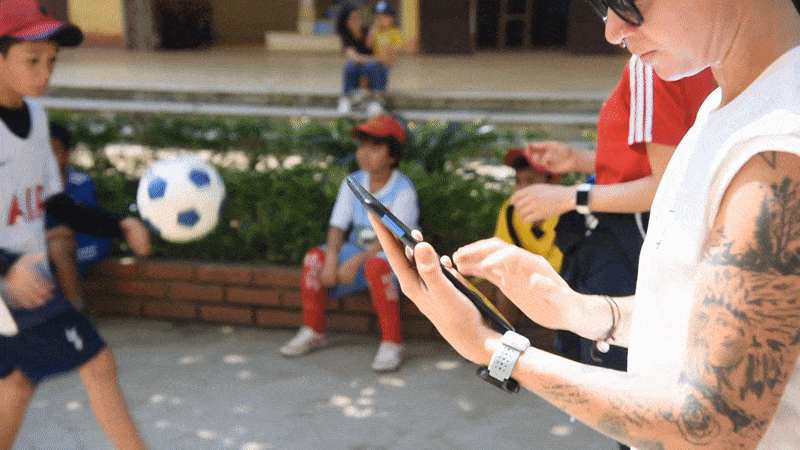 And technology is not just being used to coach players. Morag Pirie, former FIFA referee and referee coach believes technology is already integral to best practice referee coaching. "Technology can help train referees better and faster than before," she says. "You can use videos of matches to help on positioning, to show better angles of play. And today, you can now use communications kits to talk to refs during match to help. It's much easier talking during a game rather than teaching somebody afterwards."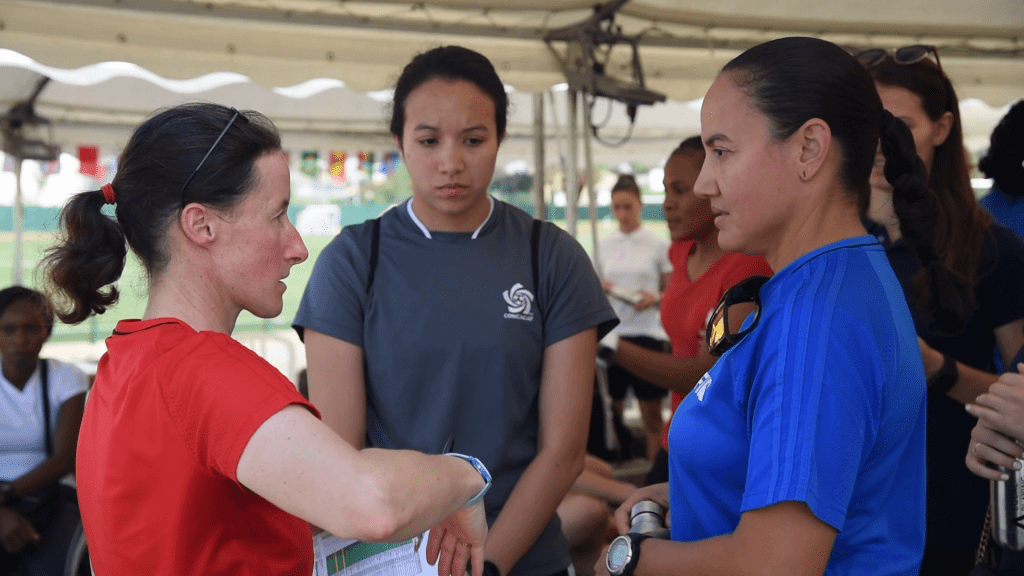 Morag is also aware that the growth of technology is not evenly matched across the world. "Technology could possibly widen the gap as those without facilities to review matches can't see their mistakes or bad positioning so it's harder to correct." World-class referees shouldn't be dependent on the level of investment in technology that their home country is able to make.
But will technology eventually replace referees?
"TV refereeing may be something of the future," Morag says. "It's heading that way. Referee robots is certainly a possibility, which is a shame as so much of refereeing is person-management, not just identifying of fouls."
Technology seems to be the future. As long as it comes with solid people skills.