Feb. 11th is International Day of Women and Girls in Science – a day close to my heart as a coder, programmer, and self-proclaimed techie. Working in STEM is both rewarding and challenging. I work in one of the most creative, innovative, and exciting industries while contributing to solutions that make people's lives easier and make the world a better place. While this sounds appealing, only 28% of the STEM workforce are women. In some areas – like computer sciences or engineering– only 19% of the students are female. Luckily, these numbers are slowly improving, but there's still a long way to go for women in STEM.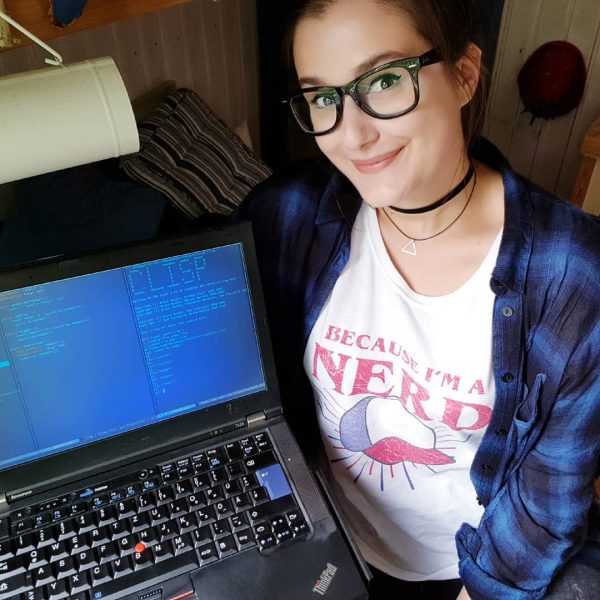 I love software development and I can't imagine working in another profession. However, even today, in the 21st century, there are challenges and obstacles I have had to overcome – many of which come from prejudices and stereotypes. Sometimes these biases are more subtle like male students expecting you to do the paperwork in group projects, or men interrupting/ignoring you during meetings. Others are not subtle at all, like when my male professors expressed surprise that women can be good at programming, or another who attested that women simply think "too complicated" when I made a mistake. These scenarios demonstrate a common issue: an individual woman becoming the involuntary representative for half of the world's population.
"People stop seeing you as an individual and you become a martyr to their stereotypes."
Not all difficulties for women in STEM are caused by others. As a woman in tech, I am often the only woman in the room. Having experienced prejudices throughout my career, it can be tough to remain confident, to believe in myself, and to give myself room to make mistakes. I still struggle with the fear of being judged or not accepted.
Stereotypes are often introduced from a young age. Young girls are confronted with stereotypes like "boys are better at math," which can discourage girls from exploring their interest in the STEM field. When asked to describe a programmer or a scientist, most people will think of the classic nerd: a shy and somewhat awkward guy with little to no social skills. Hardly anyone will picture a young, fashionable woman – and that's problematic. If girls can't picture themselves in a career, it's highly unlikely they will choose this path. Representation matters and girls need female role models.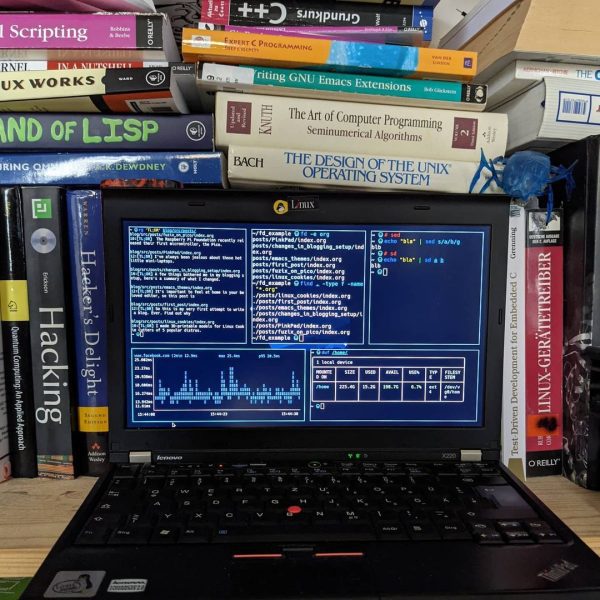 Getting girls or women interested in a STEM career is a start, but it's not enough. We need to make sure to create an environment that makes women and girls want to stay in STEM. Many universities and companies fail at making women feel welcome by not providing a space for them to be themselves. It's not surprising then to learn women are 45% more likely than men to leave STEM within a year.
Organizations like Girls Who Code or Girls In Tech do a great job at getting girls interested in tech, helping them build necessary skills, and introducing them to role models. However, not only big organizations have the ability to inspire young girls. As individuals, we can do our part to make STEM more inclusive, too. Teachers can include lessons about female scientists like Katherine Johnson, Marie Curie, or Rosalind Franklin into their classes. Parents can inspire their children with movies or books with strong female characters (e.g., Hidden Figures). Professionals working in STEM can mentor women interested in STEM. Hiring managers can review the interviewing process to attract more women and make hiring unbiased.
"There's plenty that can be done, but the most important thing is to show up and try. We all have biases, but we can tackle them with awareness and education."
I'll admit that the path will not be easy, and you will probably encounter challenges along the way. But I love my job, and nothing could ever spoil the pleasure of being paid for doing what I love. My advice is if you're thinking about a career in STEM, go for it! Figure out what excites you and what environment works for you. Find people who support you and a community to share your experiences with. Look for strong mentors who can help you grow and succeed. And most importantly, never underestimate your potential and trust in your abilities. STEM needs you and your ideas.