Traffic in Bangalore. Rush hour in Mumbai. Whether you've seen it with your own eyes or in the movies, images of congested city streets and a Wild West approach to driving are conjured at the thought of it. But what is the state of the automotive market in India?
Vivek Tyagi, Western Digital's OEM sales director in India, recently spoke at Telematics India on storage trends in automotive and flash solutions for increasing data storage in car electronics. Garima Mathur, product marketing manager for Automotive Embedded Solutions at Western Digital has the scoop from Vivek in this exclusive interview.
Garima: Vivek, tell us about the state of the automotive industry in India.
Vivek: Today there are about 3 million passenger cars sold each year,  but it's projected that there will be over 5 million by 2020. By 2026 India is expected to become the 3rd largest automotive market by volume worldwide. The top 3 automakers hold about 70% market share today, but many global car majors have been ramping up investments in India to cater to growing domestic demands as well as set up production hubs for export. In addition, the government offers support in setting up R&D centers.
Garima: Why is India one of the fastest growing markets for automotive?
Vivek: India's automotive market is growing at breakneck speed. There are more cars on the road. Half of the market is still entry-level cars with basic radios, but just as Indians are embracing smart phones and Internet access, so too they are demanding the functionality of connected cars. Infotainment and telematics are currently the top features auto consumers seek as they move from entry-level to mid-level cars.
[TWEET "
Shifting gears, India grows automotive market with #telematics"]
Garima: What were the top trends at Telematics India?
Vivek: Telematics India was a gathering of the leading automotive and technology companies in India. There were over 600 delegates, 50 exhibitors, and 60 speakers and panelists. Some of the hottest topics discussed were very representative of where the evolving market is today, and differs from what you might see in other parts of the world. For example:
Fleet Management: Most of the exhibitors showed fleet management and vehicle tracking systems. There's a huge focus in India to bring fleet efficiency and optimization to the automotive market, with both large automakers and startups offering solutions for this area. Fleet management involves GPS tracking, vehicle monitoring and security surveillance on-the-go. Most of the services today include only GPS tracking and basic vehicle monitoring and are based on cloud service model. However, this model is expected to change significantly due to lack of connectivity, bandwidth and latency issues. As video surveillance becomes more commonplace, it is expected that local storage of content will increase significantly to manage the network limitations.
Infotainment – Infotainment has developed considerably in recent times. Some new use cases have emerged in urban areas such as Ola-Play. This in-cab entertainment service model has been launched in seven initial cities in India by Ola Cabs where passengers can listen to music, watch short web series, and movies during their voyage. These use cases give rise to local storage as a way to manage network limitations.
Security Surveillance – The security surveillance market is quickly emerging as one of the prime users of real time video recordings. It has already become commonplace for school buses to have closed-circuit television (CCTV) recordings and the same is being considered for public transport in cities as well. This is particularly interesting as the CCTV surveillance being proposed is not real time streaming to a central server, but local storage in the vehicle, to be disposed of if no incident is reported during the course of recording.
Garima: Very interesting use cases and innovations. Speaking of innovation, what is the Make in India campaign?
Vivek: Make in India is an initiative driven by the India government to bring more manufacturing inside the country. Automotive is one of the key drivers (no pun intended!) of this initiative. The Indian automotive sector has the potential to generate up to US $300 billion in annual revenue by 2026, create 65 million additional jobs and contribute over 12% to India's GNP.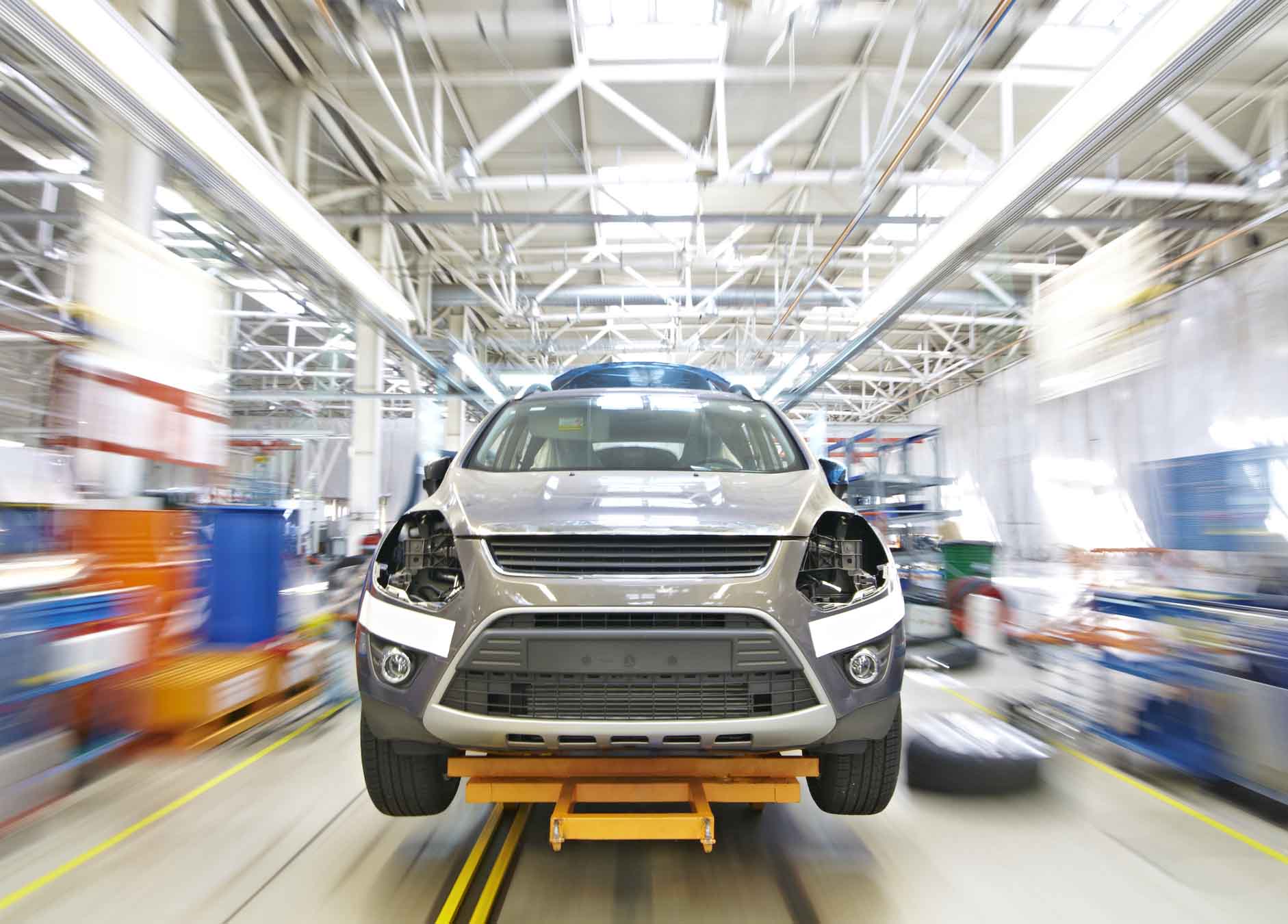 Garima: Who are the automotive players fueling the market with investments? What are they investing in?
Vivek: The world's top automotive makers are investing heavily in the Indian automotive market, both for local production and for export. It's driven both by local demand and the low cost of manufacturing. Not only are they introducing new models such as SUVs and classic American sports cars in India, but also increasing the capacity of their automotive plants. Others are introducing electric and hybrid models to help reduce air pollution. In fact, the Indian government's energy department has said it will only allow for sales of electric cars by 2030. It's not just the automakers, OEMs for key automotive parts are also setting up plants and increasing output of parts made in India.
A few recent examples are: South Korean automaker Kia Motors is reportedly investing $1 billion to build cars in India. Toyota (TM) and Suzuki are planning to work together to develop new technologies in the country while Volkswagen and India's Tata Motors (TTM) announced a "strategic alliance." After twenty-years, PSA, parent company of Frenchbrands Peugeot and Citroen, announced it was returning to India and investing $107 million.  India's potential as an automotive powerhouse has attracted a long line of foreign car makers in recent months
Garima: One final question. What's the role of flash to support telematics in India? How is Western Digital enabling advances in automotive in India?
Vivek: Rapidly changing infotainment systems, more connectivity and telematics in a car are drastically increasing automaker's requirements for local on-board storage, no question. All the software needed to run the various applications in today's infotainment systems, advanced maps, data generated by multiple sensors placed throughout a connected car, all these systems need significant storage. Even though cloud plays a role in managing, backing-up and collecting data, limitations related to connectivity, latency and bandwidth can cause issues in utilizing valuable data. Hence, by increasing the amount of storage at the edge,and making local decisions on what data is needed to be moved to the cloud and when,  can result in a more responsive and optimized solution.
NAND Flash provides significant storage capacity in a minimal physical footprint and hence offers the best solution for such on-board storage requirements. However automotive environment does create challenges such as wide temperature range, reliability requirements in extreme conditions etc. Hence not any commercial NAND but solutions designed and optimized for extreme automotive environments is the key. Western Digital recently announced the company's most advanced automotive grade solution to date, the iNAND® 7250A embedded flash drive.
Garima: Thank you Vivek. For more on flash for automotive, check out our Automotive solutions.