Our personal and professional lives have never been more intertwined as many professionals continue to balance working in the office, on-the-go, at a customer location, and from home. As a result, artists and creators across the media and entertainment industry are navigating this hybrid work environment and need reliable power and performance from their workstation.  From real-time rendering to editing and designing, users require the flexibility to pick up and go in this 'work from anywhere' era.
Meet Marlon Nuñez, a 3D character artist from Spain who has worked on projects for studios such as Blur and Electronic Arts for over a decade and is the co-founder of ArtHeroes 3D Academy. For Marlon, being able to seamlessly transition from working at home to wherever his work takes him—whether that's to the studio, a local coffee shop, or even the beach—is essential for maintaining a connection with other artists that fuel his creativity. To do so, Marlon relies on the ThinkPad P1 to deliver the right technology to power his CPU- and GPU-intensive workflows packaged in a lightweight mobile workstation that's designed for portability.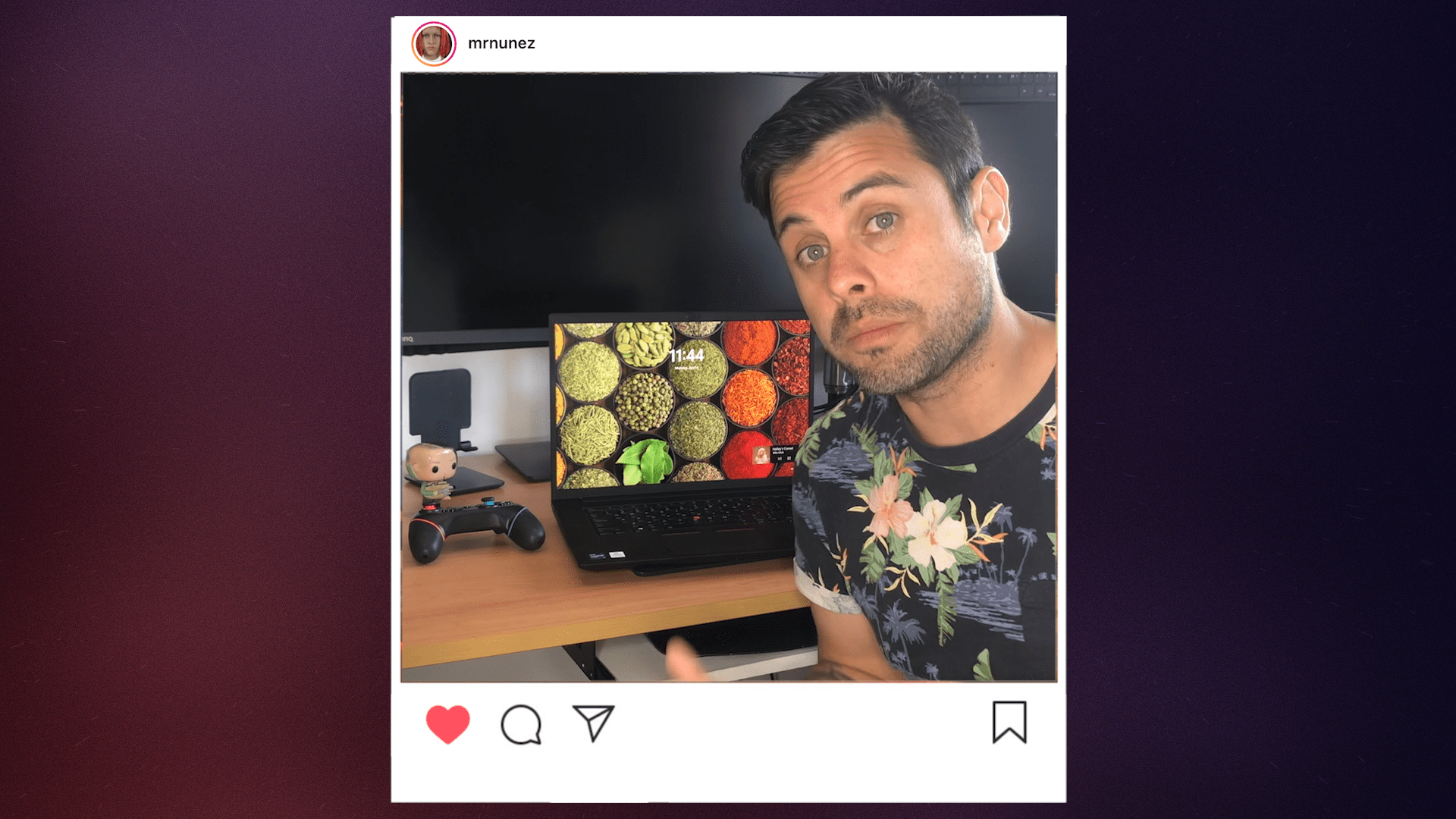 "The first thing that I noticed is that it's extremely light compared to my previous laptop. I tend to travel quite a lot so I get to work remotely, so for me having a light laptop is very important, and this laptop is super light—it's ultra-light."
Even while on the go, he can run essential applications such as Autodesk Maya and Epic Games Unreal Engine in real-time without compromising performance due to the ThinkPad P1's liquid metal thermal design for improved cooling. From sculpting characters' faces to adding pixel perfect shading and textures, the 16-inch, 16:10 aspect ratio display with low-blue light technology and color calibration also gives users like Marlon more screen real estate to better meet their visualization needs and bring their creative visions to life.
To meet the realities of today's modern work environments and increasingly sophisticated workflows for end-users like Marlon, Lenovo is today introducing the next generation of its ThinkPad P1 mobile workstation. Building on the design and usability innovations featured in the previous generation, the new ThinkPad P1 Gen 5 delivers faster performance and double the storage capacity – up to 8TB Gen 4 Performance SSD – providing a boost in read and write speeds – in the same thin and light form factor. The newest version of the ThinkPad P1 is also equipped with the latest 12th Gen Intel Core H-series processors and professional graphics support up to the NVIDIA RTX A5500 GPU, which powers Marlon's workflows with ease no matter where he's working from.
Beyond helping creatives in the media and entertainment industry work efficiently wherever they are, the new ThinkPad P1 is well-suited for design workflows across industries such as architecture, engineering, automotive and beyond. The latest generation of the ThinkPad P1 is ISV certified and tested at the highest level to pass MIL-spec standards1 – allowing users to take their productivity to the next level with a trusted and reliable device. This mobile workstation also continues its history of delivering premium features including 5G2 connectivity, a 90WHr battery, a 165Hz refresh rate display option, faster DDR5 memory, and a high resolution FHD camera.
The ThinkPad P1 Gen 5 follows Lenovo's commitment to environmental sustainability, utilizing post-consumer recycled materials in the systems and their packaging, as well as important certifications like ENERGY STAR® 8.0 and EPEAT® Gold. The latest generation of the ThinkPad P1 mobile workstation will be available later this month starting at $2329. To learn more, visit: www.lenovo.com/workstations.