ThinkBook™ and ThinkPad™ E series laptops now available with Windows 11 preloaded including new ThinkBook 15p Gen 2 ITH (Intel® Core™ H-Series)
October 19, 2021 – Lenovo™ today announced Windows 11 preload availability on our current ThinkBook and ThinkPad E series business laptop portfolio. Adding more products to the previously announced availability, Lenovo is embarking on a new era for the PC. As outlined by Microsoft on October 4, we are bringing innovative experiences to the next generation of employees around the world. The stylish feature rich ThinkBook and the legendary durability of ThinkPad offer a complete choice to meet user needs for productivity, security, connectivity and collaboration; all critical success factors in a hybrid working world.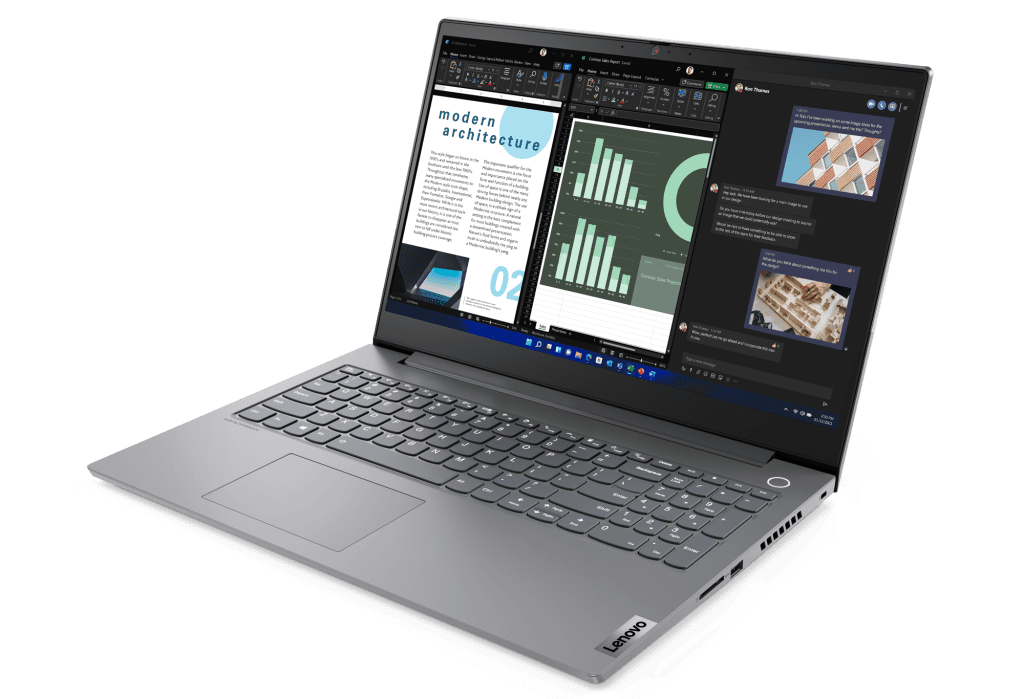 As part of the comprehensive portfolio, Lenovo is introducing a new ThinkBook 15p Gen 2 ITH featuring 11th Gen Intel® Core™ H-Series mobile processors and high-performancetechnologies. Options such as NVIDIA® GeForce® RTX 3050 Ti, RTX 3050 or GTX 1650 graphics, dual SSD storage support, up to 32GB DDR4, FHD webcam, HARMAN®-branded speakers with Dolby Audio™, 15.6-inch UHD IPS display with 600nits and X-Rite® Pantone™ factory color calibration, to name just a few. User experience and productivity is greatly enhanced with new smart features like the AI Meeting Manager which translates, takes notes and much more during calls. Lenovo Glance by Mirametrix secures the unattended PC from visual hacking and improves protection from shoulder surfing.
And of course Windows 11, designed for hybrid work and built on a familiar foundation, is more productive and collaborative than ever. ThinkBook 15p Gen 2 benefits from DXR (DirectX Raytracing) support so creative developers can render with unprecedented levels of photorealism. AutoHDR improves luminance and color reproduction, and User Interface (UI) improvements enhance the productivity and flexibility that today's hybrid work needs.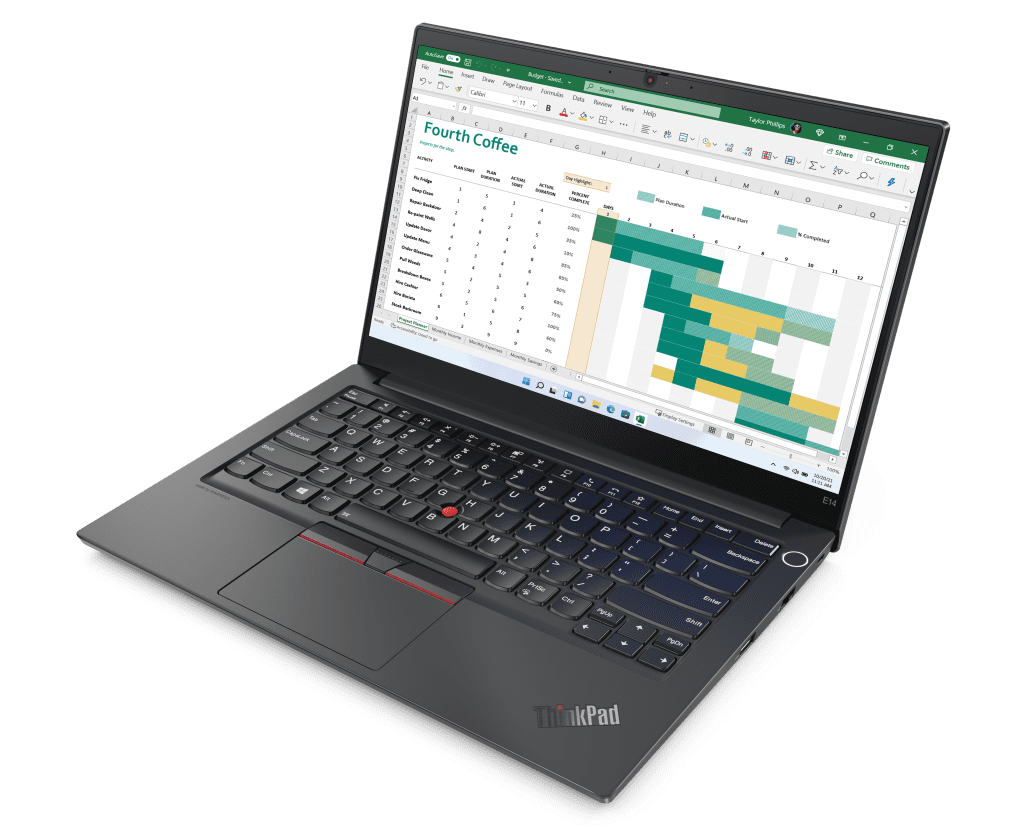 ThinkBook and ThinkPad E series laptops announcing today with Windows 11 are available now and include:
ThinkBook 13s Gen 2 starting at $829
ThinkBook 14s Gen 2 is available in select markets. Local pricing on request.
ThinkBook 15p Gen 2 ITH starting price available soon.
ThinkBook 15p IMH starting at $939
ThinkBook 14 and 15 Gen 3 i starting at $569
ThinkBook 14 and 15 Gen 3 AMD starting at $549
ThinkPad E14 and E15 Gen 3 AMD starting price available soon.
ThinkPad E14 an E15 Gen 2 i starting at $699
ThinkPad E14 IIL is available in select markets. Local pricing on request.
Guidance on downgrading to Windows 10 Pro will be provided in the box for selected ThinkBook and ThinkPad configurations.
Datasheets:
Product Photos:
About Lenovo
Lenovo (HKSE: 992) (ADR: LNVGY) is a US$60 billion revenue Fortune Global 500 company serving customers in 180 markets around the world. Focused on a bold vision to deliver smarter technology for all, we are developing world-changing technologies that power (through devices and infrastructure) and empower (through solutions and software) millions of customers every day and together create a more inclusive, trustworthy and sustainable digital society for everyone, everywhere. To find out more visit https://www.lenovo.com and read about the latest news via our StoryHub.
LENOVO, THINKBOOK and THINKPAD are trademarks of Lenovo. Intel and Intel Core are trademarks of Intel Corporation or its subsidiaries in the U.S. and/or other countries. AMD is a trademark of Advanced Micro Devices. Dolby Audio is among the registered and unregistered trademarks of Dolby Laboratories, Inc. in the United States and/or other countries. NVIDIA and GeForce RTX are trademarks of NVIDIA Corporation. PANTONE and X-Rite are registered trademarks of Pantone LLC. All other trademarks are the property of their respective owners.  ©2021, Lenovo Group Limited.